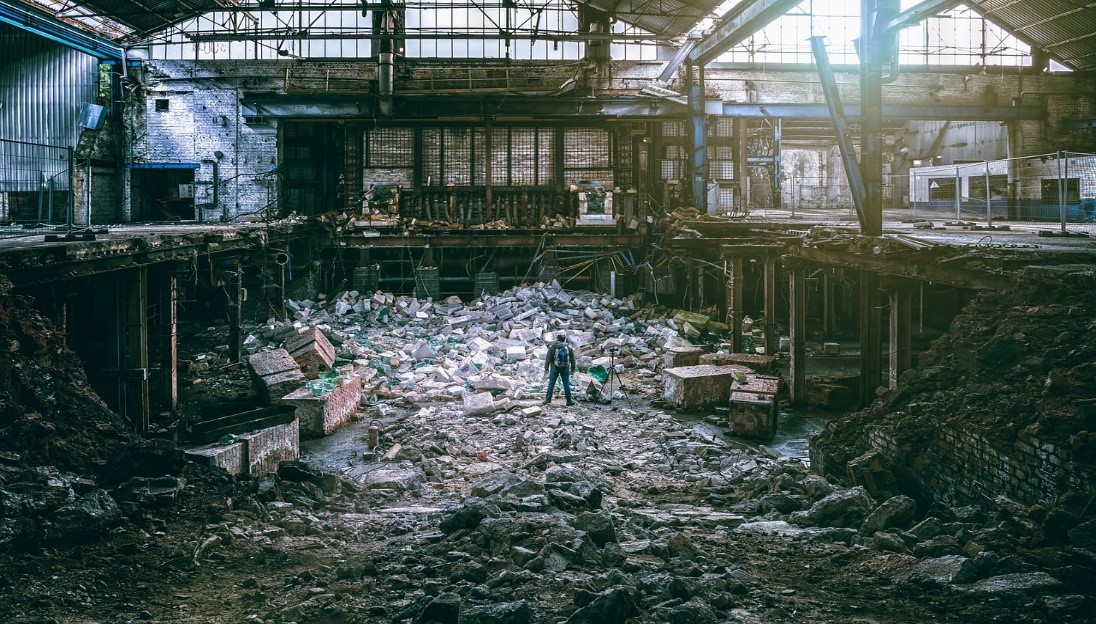 6 Small Survival Kits- Seriously Adorable and Handy
The idea of a survival kit started with the military. Servicemen are always going out of their comfort zone to make the world a better place.
To increase their survival chances, their load has to be relatively light so they can move swiftly and stealthily. They usually have to carry all they need to survive on their person, which means they have to be very careful in their selection.
Therefore, it is not inconceivable for us to borrow heavily from their practice when looking for functional survival kits for our disaster preparedness.
They have years of research and experience when it comes to staying alive in dangerous situations. Because we are looking for small everyday carry (EDC) essentials, we will closely mirror the contents of survival kits found in military aircraft and lifeboats.
Here are six small survival kits we feel represent the entire spectrum of survival kit necessities from which you can pick your priorities.
1. TRSCIND 13-in-1 Survival Kit
Sale
TRSCIND Survival Gear Kits 13-in-1 Outdoor Emergency SOS Survive Tool for Wilderness/ Trip/ Cars/ Hiking/ Camping Gear - Wire Saw, Emergency Blanket, Flashlight, Tactical Pen, Water Bottle Clip ect
TRSCIND 13-in-1 survival tool kit - It's a necessity for camping, hiking, fishing, as well as various survival and emergency situations. This survival kit for any outdoor adventurers, military personnel, campers, hikers, hunters, boy scouts
New upgrade combo: 13-in-1 survival tool kit. The whole package includes: Compass, 11-in 1 Multi-tool, Wire Saw, Water Bottle Clip, Emergency Blanket, Flint Stone, Survival Knife, Flashlight, Tactical Pen, Whistle, Mini Light and a Black Waterproof Box
Lightweight and convenient - Portable tool case weight only 1.11 pounds and has a dimension of 6.6 x 4.3 x 1.9 inch, with foam interior and both water and shock proof. An easy carrying kit is ideal to fit inside any cars, hiking backpack or camping gear
Multi-purpose - The Emergency Blanket can use as a floor mat, shelter from sun and rain, beacon transport as well as other various functions. The Whistle is made of high quality aluminum alloy and produces up to 120 db of volume
Safety and Practical-Tactical Pen is capable of breaking glass in an emergency, can be used for self protection and writing. Survival Knife made with steel blade which is anti-rust. Compass features a class luminousness with a 360 degree rotating bezel
This is a misleadingly compact and lightweight case filled with an assortment of tools designed to aid in surviving the most foreseeable challenges.
It only weighs 1.11 pounds and measures 6.6 by 4.3 by 1.9 inches, allowing you to carry it in your car, inside a backpack, or fit it in your office desk for easy access. The box is waterproof, shockproof, and lined with a sponge to protect its contents.
True to its name, it has 13 survival tools.
This wilderness survival kit has an upgraded compass which is visible even at night. The compass absorbs light during the day, making its dials and hands luminous in the dark.
You can navigate continuously to get to your destination as soon as you need to. It has a bezel that rotates the whole 360 degrees, which makes it easy to handle.
The kit has a survival knife with a rust-proof steel blade, and wire saw, which are great for cutting wood.
There is a credit card multipurpose tool with different blade types to go with these cutting tools and a tactical pen made of tungsten steel designed for multiple applications ranging from writing to breaking glass windows when necessary.
To keep you warm, they included an emergency blanket you can cover up with. It is an all-around shelter solution as you can use it as a floor mat or construct a makeshift tent or canopy to shield you from the scorching sun and rain.
Your fire lighting has also been catered courtesy of a flint stone and a scraper featured in the kit.
You will find a whistle made of high-quality aluminum capable of producing up to 120 decibels that are guaranteed to get you the attention you want. They were also thoughtful enough to include a water bottle clip that allows you to hang the bottle on your belt, freeing your hands for other duties.
This emergency kit also comes with an adjustable light which can be dimmed or made brighter depending on your prevailing needs.
2. KOSIN Survival Gear and Equipment 18-In-1 Emergency Survival Kit
KOSIN Survival Gear and Equipment,18 in 1 Emergency Survival Kit, Professional Defense Tool with Knife Blanket Bracelets Backpack Temperature Compass Fire Starter for Adventure Outdoors Sport
【Great Gifts for Men】gadgets fishing gifts for men survival gear and equipment hunting gifts for men mens gift hunting knives for men camping gadgets cool stuff for boys hunting gear for men camping gifts camping gear for men top gifts for men cool gifts for men hiking gear for men camping tools fishing accessories for men survival gear for men cool gadget men's gifts mens gifts for christmas men stuff survival equipment survival kit gear prepper gear survival gear and equipment
【Must Have Survival Gear Kit】18 in 1 Professional emergency survival kits. Containing: Upgrade compass, Upgrade survival knife, Wire saw, Water Bottle Clip, Emergency Blanket, Flintstone, Scraper, Flashlight, Credit Card Knife, Pen, Whistle, Mini Light, Carabiner, and Black Waterproof Box.
【High-Quality Cold Steel】18 pcs survival kit included to survive in the wilderness. Cold steel knife for cutting; 3 modes Flashlight for bringing enough light; Dual-tube whistle for attracting attention by producing volume up to 120 db; Wire Saw for cutting wood or bone; Multi-function pliers for fixing; Thermal blanket for retain 90% of body heat; There are also bottle buckle, fire starter, carabiner, paracord bracelet, compass, pen for emergency situations.
【Necessary Sos Equipment】The multi-purpose survival gear kits contains everything you need when there is any emergency situation occurs like natural disaster or wilderness adventure. Perfectly fits for people who loves hiking, hunting, wilderness survival, etc. Great gift idea for outdoor adventurer, hiker, camper.
【Lightweight & Convenient】Easy To Carry mini Size, Dimensions is 6.3 X 4.3 X 1.9 Inches and Weight 1.4 Pounds.This Extremely Useful Kit Can be Placed in a Backpack, Car, Drawers, Pocket or Pouch, or Securely Attached With the Included Ranger Band to your belt, Rucksack Strap, Climbing Gear or Mountain Bike.
This is the ideal all-inclusive EDC survival kit as it has most of the necessary survival items, yet it is compact and light enough to carry along in your car or a bag as you go about your daily routine. At only 1.4lbs and the size of a mini lunch box, you will be surprised at the survival treasures this adorable pack conceals.
It comes with a ranger band that facilitates its attachment to your belt, rucksack strap, mountain bike, or climbing gear. You won't even notice you are carrying it. You can fit it anywhere for easy access during an emergency, in your car, drawers, pockets, or any other accessible hoard.
It has a quality Swiss knife for any use you might think of, and a wire saw that can cut up to 3 inches of wood for the fire or your makeshift structures.
The saw can also be applied on bone, rubber, and certain metals, making it the ideal survival tool for the uncertainties associated with emergencies. To support these tools, they threw in a credit card size multi-tool which can be used as different types of wrenches, a can opener, screwdriver, saw blade, and a ruler.
The kit has a carbide-tipped tactical pen made of tough tungsten steel that you can use as a weapon and break through the glass.
You also get a mini light that can double up as a key ring and a flashlight with three lighting modes powered by bright LED lights, so you can see at night and when moving through poorly lit spaces.
It has a loud two-hole whistle that is guaranteed to usher the rescue team to where you are, but in case they are not within earshot, there is a tool that will help you navigate to safety; an upgraded compass. This compass glows in the dark, and its bezel rotates the full 360 degrees, making it easy to read on the move, regardless of the surroundings.
It comes with a flintstone and scraper to facilitate fire lighting and an emergency blanket to protect you against weather extremities.
This survival kit prioritizes your well-being as they even included an alcohol pad, bandage, gauze swab, and four band-aids for medical emergencies.
3. EILIKS Survival Gear Kit 24-In-1
Sale
EILIKS Survival Gear Kit, Emergency EDC Survival Tools 24 in 1 SOS Earthquake Aid Equipment, Cool Top Gadgets Valentines Birthday Gifts for Men Dad Him Husband Boyfriend Teen Boy Camping Hiking
Top Gadgets Gifts Ideas for Men's: Cool New Fun Gadget for Men Husband Him Dad Boyfriend Teen boy scouts. A nice gift for man or boys who interested in adventure or family who is prepping for camping or hiking or boy scouts. It is a multi-tool-kit, perfect for your car, backpack, office, ship.
Must Have 24 in 1 Emergency Survival Gear Kits: Upgrade survival knife, survival paracord bracelets, wire saw, water bottle clip, emergency blanket, flint stone, scraper, blow fire tube, 4pcs fire tinder, flashlight, whistle, saber card, survival pen, multi-use spoon fork, 2 carabiners, 4pcs fishing tools and box.
Compact & Lightweight: Size is 8*4*2 inch, easy to carry. This extremely useful kit can be placed in a backpack, car, drawers, pocket or pouch, or securely attached with the included ranger band to your belt, rucksack strap, climbing gear or mountain bike.
Prepared for any emergency: The multi-purpose survival gear kits contains everything you need when there is any emergency situation occurs like natural disaster or wilderness adventure. Perfectly fits for people who loves hiking, hunting, wilderness survival, etc. Great gift idea for outdoor adventurer, hiker, camper.
Service: Quality and customer satisfaction are our top priorities. If gifts for teen boys doesn't live up your expectations, or you have any issues, contact us for fast and we will solve it to make sure that you are happy with your purchase.
This is another compact survival kit with a few additional tools that we haven't seen in our previous reviews. It comes with a blow fire tube and four fire tinder pieces, making it easier to light a fire.
It also packs a fishing wire, two karabiners for climbing and hanging equipment, and a multi-use spoon fork that can be used for eating and as a cutting tool.
4. X-Plore Gear's SA01 Emergency Paracord Bracelet
Sale
X-Plore Gear Emergency Paracord Bracelets | Set of 2| The Ultimate Tactical Survival Gear| Flint Fire Starter, Whistle, Compass & Scraper | Best Wilderness Survival-Kit - Black(K)/Blue(K)
THE ULTIMATE SURVIVAL GEAR: The SA01 emergency paracord bracelet is a compact and tactical survival bracelet that comes packed with all the necessary features you need, in order to survive in the wilderness. Our paracord bracelet is the ideal choice for every camping, hiking, hunting, fishing enthusiast or simply anyone who likes going in the Great Outdoors and be prepared!
4 IN 1 SURVIVAL KIT: Our bracelet is a mini personal survival kit on its own. Featuring a flint fire starter, a whistle that can be heard from a great distance, and a compass to maintain your sense of direction, this bracelet will help you with winter journeys and we bet it could even help you survive during the apocalypse!
SMART, COMPACT, PORTABLE: This ultra strong paracord bracelet for men and women, sports a smart design that makes for easy carrying and storing. Simply wear it on your wrist, or snap it on your backpack and enjoy having a tactical survival kit always with you, no matter where your adventure takes you! Plus, our bracelet sets come in different color combos for you to find your favorite. Available in three different sizes: Regular, Medium, and Kid Size. Order yours today!
MULTI-FUNCTIONAL GADGET: With our 4 in 1 Survival Bracelet, you can always be prepared. Set traps with the Paracord rope, secure your items or use it as restrains, light a fire for cooking and warming yourself up, find your way with the compass and have an ever-important scraper at your disposal. Small, compact and packed with everything you need, this tactical bracelet is a must-have for every Outdoorsy person out there!
A SAFE PURCHASE: We at X-Plore Gear, manufacture our paracord bracelets according to the highest standards so that you can enjoy them for as long as possible. You can rest assured that our survival bracelets are 100% reliable when the time comes to use them, unlike many other competing products on the market. So grab our amazing, cost-effective set for you and your friends, and have fun exploring!
X-Plore Gear as a brand specializes in paracord bracelets, fire starters, and survival kits. This product is designed to be carried effortlessly anywhere you go. You can wear it on your wrist as a bracelet or snap it on your backpack. This way, you are always ready to go when an emergency arises.
The bracelets are also aesthetically appealing; wearing your survival kit as a fashion accessory is an added bonus. They come in various color combinations from which you can choose according to your taste and preference.
When opened up, the seven-strand strong paracord can be used as restraints, set traps, or secure your items. You can use some of the inner strands as a tinder to light a fire.
The bracelet comes with a fire scrapper and a flint fire starter, meaning you are more than covered if you need a fire during an emergency. You may need fire to cook food, for warmth, or to keep animals at bay.
A compass is integrated to make it possible to navigate to safety without losing your sense of direction. This allows you to go round obstacles and still make it to your target location.
They also feature a high decibel survival whistle that you can use to get attention from your rescue party from a long distance.
They are currently being sold as a set of two, adding value to your investment.
5. PSK Paracord Knife Bracelet 8-in-1 Personal Survival Kit
PSK Paracord Bracelet 8-in-1 Personal Survival Gear Kit - Urban & Outdoors Survival Bracelet , Fire Starter, Glass Breaker, Survival Whistle, Signal Mirror, Fishing Hook, Compass (Black/Pink)
URBAN & OUTDOORS 8-IN-1 SURVIVAL TOOL: Navigate your way through the wilderness with the built-in HIGH-QUALITY COMPASS securely embedded in your buckle. The hidden FLINT FIRESTARTER allows you to quickly generate sparks by scraping the STRIKER against the MAGNESIA ROD. The sparks generated will enable you to ignite your tinder which in turn will ignite the kindling for your fire. Use your fire scraper as an EMERGENCY BLADE.
FASHIONABLE & FUNCTIONAL: Not only do the PSK Paracord bracelets look great on your wrist but wearing them could one day mean the difference between life and death. Blow THE EMERGENCY WHISTLE and create noise levels of up to 100db – equivalent to the sound of a chainsaw – to reveal your location to potential rescuers. The small signal mirror is a way to make silent light signals in case of an emergency. The fishing hook and string is a handy solution for emergency food.
The GLASS BREAKER embedded in the buckle is the tool anyone needs to carry while traveling by car or public transportation. LIGHTWEIGHT & COMFORTABLE DESIGN: Carry your paracord bracelets on your wrist or attach them to your backpack. With only 1.7 oz in weight, there is absolutely no reason why you should ever leave your survival bracelet behind | STYLISH WRISTBAND WITH SMOOTH TEXTURE – Adjustable size comfortably fits all wrist sizes between 8 -9 inches.
UNMATCHED POWER & VERSATILITY: Known as the most versatile cord in existence the A2S PSK paracord has been tried & tested to a minimum breaking point of 550lbs/250kg. Deploy your 12 FEET OF PARACORD in any situation where a robust rope or cordage is needed. Use one of the finer SEVEN INNER STRANDS as FIRE TINDER; FISHING LINE or SEWING STRING. Replace your SHOELACES with the rugged, outer casing or use the cord as a RIDGE LINE for your top shelter. The best addition to your Military Backpack
LIFESAVER: Disaster Preparedness Kit - Emergency Kit. Nowadays anyone can be in danger under various circumstances. No matter if you are in the city, off the grid, traveling, or exploring nature by camping, running, biking, hiking, skiing of hunting. PSK tactical paracord bracelet adds an extra layer of security for you and your beloved ones. The most handy Survival Backpack Emergency Kit one can have. Make PSK yours now and order one for the persons you care about the most.
These are the second paracord bracelets we are looking at because of certain additional features that increase their utility.
They have the integrated compass and survival whistle for navigation and communication featured on X-Plore Gear's SA01 above. To support the whistle, they also have a mirror that can be used to make silent signals to your rescuers in situations where the whistle may not be appropriate.
A glass breaker is embedded in the buckle, so is a flint fire starter.
6. BONUS: FosPower's Solar Crank Emergency Weather Radio
FosPower 2000mAh NOAA Emergency Weather Radio (Model A1) Portable Power Bank with Solar Charging, Hand Crank & Battery Operated, SOS Alarm, AM/FM & LED Flashlight for Outdoor Emergency
[2000MAH POWER BANK WILL KEEP DEVICES POWERED] FosPower's emergency radio incorporates a 2000mAh power bank capable of providing emergency power to any small tablet or phone.
[3 POWER SOURCES POWER WHEN YOU NEED IT] Use the emergency weather radio's 3 power sources when you need a boost of power or need to recharge the radio. The radio's crank lever and solar panel are both capable of regenerating enough power to keep the radio, lights, and SOS alarm ready to go when you need it most. AAA Batteries ensure you have power when not able to regenerate power.
[2 LIGHT SOURCES ALWAYS POWERED] The emergency crank radio can also provide light. The 4 LED reading light and 1W flashlight provides enough output to keep you and your loved ones out of the dark in an emergency situation.
[NOAA EMERGENCY WEATHER BROADCAST ACCESS] The radio will dependably receive up to the second emergency weather forecasts and emergency news broadcasts from NOAA and AM/FM stations.
[LIMITED LIFETIME WARRANTY] Includes a Limited Lifetime Warranty. Please visit FosPower's website for more information.
This is a convenient gadget for emergency preparedness as it is a neatly packed assembly of tools housed in one body. We have included this on our list of the best small survival kits because it is versatile and offers different functions you want to have in an emergency situation.
The emergency radio's AM/FM function enables you to access all AM and FM radio broadcasts as well as emergency National Oceanic and Atmospheric Administration (NOAA) weather broadcasts.
This information is critical in an emergency as it helps you plan your next move and avoid exposing yourself to unnecessary dangers.
It is a powerful light source with two lighting options: a 4W LED reading light and a 1W LED flashlight to enable you to see your surroundings when it is dark. This reduces the items you need to grab in an emergency.
It has a 2000 mAh lithium-ion power station, which can be powered in 3 ways; it has a solar panel and a crank lever which are regenerative and can also be powered by AAA batteries.
This combination ensures you always have power when you need to use it and enables the radio to serve as a power bank. It provides enough energy to charge your mobile devices and even has a USB charging port compatible with most devices.
It has an SOS alarm that you can set off to call for help if the emergency requires it.
These accessories are packed in a durable rain-resistant shell with a waterproof rating of IPX-3, meaning it will endure extreme weather conditions. It comes with a karabiner which enables you to hook it to your belt, backpack, or any other convenient place, freeing your hands for other things.
Like all FosPower products, it comes with a limited lifetime warranty covering you for any manufacturing defects and offers peace of mind.
When selecting a small survival kit, you should consider the basic tools and supplies you will need. Also, make sure that you know how to use each tool, and your survival kit is easily portable. It should be a nice combination of medical supplies, tools, shelter against the elements, communication, and navigation aids.
Different emergencies require different supplies, and you should keep an open mind so that when you need to change the contents of your survival kit, you will do so with ease. You can customize the kit to have what you feel is important.