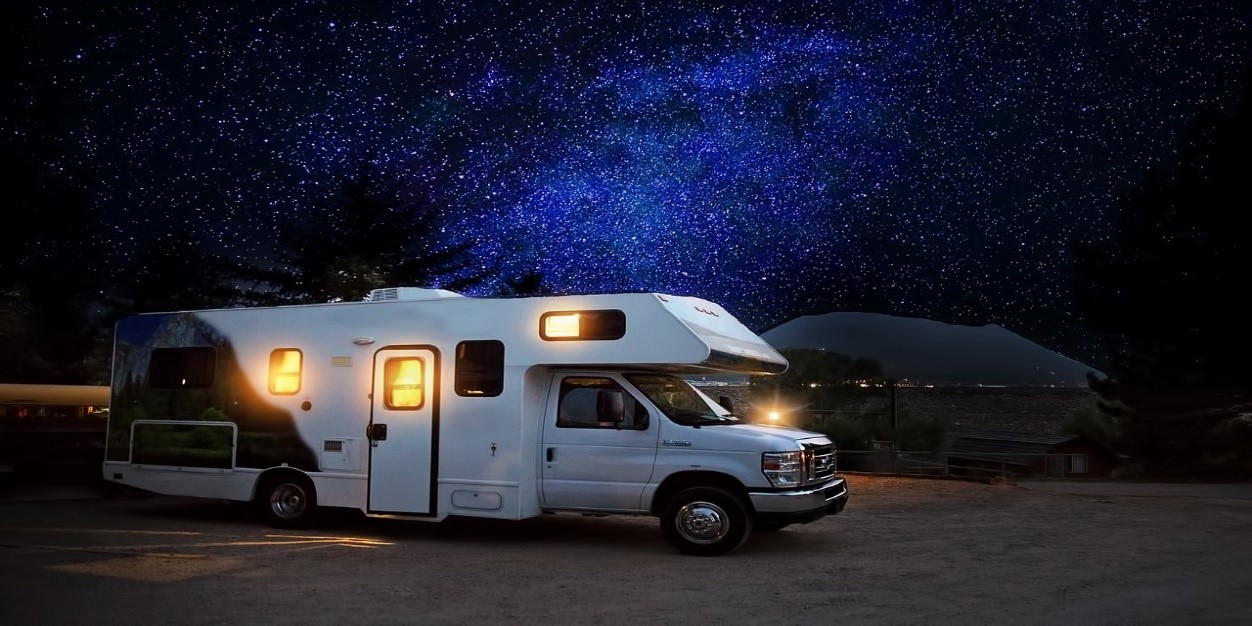 The Best Portable Generators for RV and Camping in 2021
RVs and camping are outdoor activities, and outdoors don't generally have power sources. Traditionally, these were activities aimed at getting away from the normal hustle and bustle of city life, a chance to connect with nature, away from the pollution, politics, work, and societal pressures.
It is becoming increasingly difficult to stay without some form of power because the new world order demands that you stay connected; otherwise, you may miss important events that may be life-changing.
The more you get out of your comfort zone, the more the urge to stay in touch grows. You will need to charge your phones or occasionally plug in a TV to watch the game or catch up with the news and weather updates.
These utilities do not require industrial-grade power sources, and that is where portable generators come into the picture.
These are power sources that you can move around with so that you are not restricted to following the grid. They also come in handy when disaster strikes and you no longer have access to power the way you are accustomed to.
Below are some portable generators we felt addressed the needs of the RV without being too much trouble. We believe this list will shed light on the qualities you should be looking for if you are on the prowl for a portable generator.
Portable Generators for RVs and Camping
1. Honda EU2200i Portable Inverter Generator
Honda 662220 EU2200i 2200 Watt Portable Inverter Generator
This popular model can operate a wide variety of appliances, making it perfect for portable use at home, camping, on the job site, or much more. Reliable Power is now at your fingertips with Honda's Inverted Generators.
So quiet, your neighbors will thank you. The EU2200i operates at 48 to 57 dBA, which is less noise than a normal conversation. This makes it ideal for camping, supplemental RV power and any other activity that requires quiet operation.
Add a second EU2200i for additional power. Two identical models can be paralleled with an optional cable or cord for up to 4400 watts of power, or time-consuming applications.
Thanks to our exclusive Eco-Throttle System, the EU2200i offers great fuel efficiency. Runs 4.0 to 9.6 hours on a single tank, depending on the load. This makes it the ideal choice for overnight power, or long-time applications.
Honda's inverter technology means stable, clean power in a smaller, lighter package. The precision of Honda's inverter technology ensures our inverter generators produce power that is as reliable as the power you get from your outlets at home.
The efficiency with which this generator delivers 2200 watts makes it the first on our list. It features Honda's Eco-Throttle system, which ensures it uses no more than the energy required to power the prevailing load. This means there is better fuel efficiency, and the generator can provide up to 9.6 hours of service on a single tank, depending on the load.
It is powered by the new Honda GXR120 engine, which is extra efficient and super quiet. The noise reduction is further aided by the Eco-Throttle system that ensures the engine does not overexert itself. It operates between 48 to 57 decibels, which is lower than a normal human conversation. It will not keep you awake at night nor interfere with your discussions.
You can plug in several appliances concurrently, which makes it a great accessory for any camping trip. These regularly involve more than one person with their varying needs. The inverter technology makes the power clean and stable, so you don't have to worry about your sensitive equipment like laptops, phones, and tablets.
The bonus advantage is its scalability; should you require more than 2200 watts, the generator can be paired with another similar generator through a parallel connection. You can double the output when using heavier equipment.
They are compact and light, with ergonomic handles that facilitate carrying by a single person, which makes them the ideal campers choice.
2. Champion Power Equipment's Digital Hybrid 4000 Watts Open Frame Inverter Generator
Champion Power Equipment 100574 4000-Watt RV Ready Digital Hybrid Inverter Generator with Dual Fuel Technology
Advanced Digital Hybrid Design: 50% quieter and 20% lighter than a traditional Champion 3500-watt generator, plus our Economy Mode feature saves fuel and extends engine life
Duel Fuel: This RV Ready inverter operates on gasoline or propane and has a 120V 30A RV, plus two 120V 20A household outlets and 12V DC outlet with dual USB adapter
Quiet Technology and Extended Run Time: 64 dBA is great for RVs, tailgating, your next project or home backup, with 4000 starting watts and 3500 running watts for up to 14. 5 hours run time on gasoline
Parallel Ready: If you purchase the optional ParaLINK Parallel Kit, you can increase your power output by connecting up to two 2800-watt or higher inverters or digital hybrids
Champion Support: Includes 3-year limited with FREE lifetime technical support from dedicated experts
This powerful Champion generator delivers 4000 starting watts and 3500 running watts as clean and stable power, granting you the peace of mind of knowing your sensitive electronics are safe. It can deliver up to 17 hours of continuous service, making it ideal for extended camping trips.
It has a parallel kit that you can use to connect it with another generator to deliver even more power should it be required. Its economy mode feature ensures it is running at optimal capacity pegged on the load being pushed. This translates to fuel efficiency and reduced wear and tear.
At 64 decibels, it is considerably silent for its output due to the implementation of Champion's quiet technology, and you will barely notice it in the background.
It comes with battery charging cables and USB adaptors, so it is all accommodating, with numerous ports to plug in all your gadgets concurrently. Its open-frame design makes it lighter than the previous models, and the frame is easy to carry, so you will not struggle to get it on the RV.
It comes with a 3-year limited warranty and a lifetime of free technical support, which means you will hardly get stuck once you purchase it.
3. Westinghouse iGen4500 Gas Powered Portable Inverter Generator
Sale
Westinghouse iGen4500 Super Quiet Portable Inverter Generator 3700 Rated & 4500 Peak Watts, Gas Powered, Electric Start, RV Ready, CARB Compliant
3700 Rated Watts and 4500 Peak Watts at Less Than 3% THD – Telescoping Handle – Gas Powered – Remote Start With Included Key Fob, Electric and Recoil Start
Features a 5–20R 120V Duplex Household Outlet, an RV-Ready Tt-30R 30 Amp Outlet and Two USB Outlets – Great Choice for Travel Trailers or Home Use – Strong Enough to Run All Your Essentials
Led Data Center: Rotating Digital Display Shows Fuel Level, Power Output, Remaining Run Time, Voltage Output, and Lifetime Hours
Extremely Quiet, Extremely Fuel Efficient: as Low as 52 dBA Noise Output and Up to 18 Hour Run Time on a 3. 4 Gallon Gas Tank – Features "Economy Mode" for Maximum Fuel Efficiency
Its output is 4500 watts starting and 3700 watts running delivered with less than 3% total harmonic distortion (THD), meaning it's safe to power your sensitive equipment without the risk of losses. It can be started electrically or via a recoil switch that expands your options in a power failure. You can also start it remotely, and they have included a key fob to facilitate this.
The generator has multiple outlets, and you can power many gadgets at the same time. It has an LED rotating digital display that keeps track of fuel, power output, and the remaining runtime. This guarantees you are always aware of the generator's performance, and you can make timely adjustments.
It features an economy mode where the generator only exerts enough to deliver the required output, enhancing fuel efficiency. It can run for up to 18hours non-stop on a 3.4-gallon gas tank. Its noise rating is at 52 decibels which is very low for its output levels, making it a great camping companion.
4. WEN 2350-Watt Portable Inverter Generator
WEN 56235i Super Quiet 2350-Watt Portable Inverter Generator with Fuel Shut Off, CARB Compliant, Ultra Lightweight, Black
Ultralight body weighs in at a mere 39 pounds for easy transport and storage
Extremely quiet operation comparable to the sound of a normal conversation according to the US Department of Health and Human Services
Produces 2350 surge watts and 1900 rated watts of clean power for safe charging of sensitive electronics (phones, tablets, televisions, computers, etc.)
Fuel shutoff maximizes the generator's lifespan by using up the remaining fuel in the carburetor before shutting down
Includes two three-prong 120V receptacles, one 12V DC receptacle, two 5V USB ports, and a two-year warranty
It is one of the lightest generators available in the market weighing only 39 pounds, making it easy to carry. It is also a quiet generator and will not impose on your RV experience; you will hardly realize it is working.
It produces 2350 surge watts and 1900 running watts of clean power, which is adequate for charging sensitive electronics like phones, tablets, TVs, and computers. It has a fuel shut-off feature that enables the generator to continue utilizing the fuel in the carburetor before shutting down, thereby extending its life span.
It has numerous ports to accommodate many devices simultaneously; it can cater to multiple users at your camp.
5. Generac GP2200i Inverter Generator
Sale
Generac 7117 Gp2200I W 50St Inverter, Orange
Quiet, Compact, Easy to use. AC rated output running Watts: 1700, AC maximum output starting Watts: 2200. Rated 120 VAC Amperage-14.1
Truepower technology provides clean, stable power ideal for sensitive electronics, tools and appliances while the 1.2 gallon fuel tank allows 10.75 hours of run time at 25% load
Built-in handle makes it easy to transport and the integrated OFF/RUN/CHOKE knob simplifies startup procedures
Economy mode provides excellent fuel economy and noise reduction while the LED status lights alerts you on low-oil, overload and power
Parallel ready allows you to connect 2 inverters together for twice the power (parallel kit model 7118 sold separately)
This generator is compact and has a built-in handle, making it easy to load onto RVs and offload at whichever location you will be camping. They have applied Generac's Truepower technology to ensure the output is clean and stable, suitable for sensitive electronics, tools, and appliances.
It can serve up to 10.75 hours continuously at 25% loading capacity on a 1.2-gallon fuel tank, which is more than sufficient for a camping trip.
The GP2200i also has an economy mode that makes it very fuel-efficient and LED lights to notify you when you are running out of fuel. They also indicate when you are running low on oil, power, or the generator is overloaded. It is hard to incur damages with such a healthy warning system.
It has parallel connection capability, allowing you to connect two generators to meet higher power demands like powering your RVs air conditioner.
Truepower technology is efficient and silent. The generator is also fully covered, further reducing the noise emanating from it. You can enjoy the camping experience without disrupting the surrounding environment.
6. DuroMax XP4400E Gasoline Generator
DuroMax XP4400E 4400 watt 7-Hp RV Grade Gas Generator with Electric Start
Your purchase includes One DuroMax XP4400E 4400 watt 7-Hp RV Grade Gas Generator with Electric Start, One oil funnel, One spark plug wrench, tools set, wheels and handle kit, DC charging cables and owner's manual
Portable Generator dimensions: 24" L x 17" W x 17" H. Product weight: 127 lbs
Specifications: Noise level – 69 dB. Fuel tank capacity (GASOLINE) – 3.96 gallons
Run your generator with Gasoline for long lasting power.
With 4,400 starting watts and 3,500 running watts, this unit can handle heavy loads from lights and a refrigerator to a home air conditioner and high amperage power tools. Operate at both 120 V and 240 V simultaneously, or at 120 only with full power
This workhorse comes with a wheels and handle kit that you assemble for easy transportation, so you don't have to haul the entire 127 lbs.
It produces 4,400 starting watts and 3,500 running watts, which can handle heavier loads than most portable generators. It is powered by a 212cc engine that can be boosted by switching on DuroMax MX2 power-boosting technology.
It has 100% copper windings which are corrosion resistant and highly conductive, meaning it will give a considerable length of efficient service before you need to replace or repair the generator. The noise level is rated at 69 decibels which seems like a steal if you consider the amount of power generated.
DuroMax has employed surge arrest technology, limiting the harmonic distortion, so you need not worry about protecting your sensitive equipment from power surges.
7. Jackery Explorer 240 Portable Power Station
Jackery Portable Power Station Explorer 240, 240Wh Backup Lithium Battery, 110V/200W Pure Sine Wave AC Outlet, Solar Generator (Solar Panel Not Included) for Outdoors Camping Travel Hunting Emergency
【BUY WITH CONFIDENCE】The Jackery Explorer 240 portable power station has been featured as the "Best Portable Power Station for use in the outdoors" by Digital Trends. A classic choice for your pick.
【EASY TO CARRY】This entry-level portable power station is equipped with a 240Wh lithium-ion battery pack, weighing only at 6.6 pounds. The solid handle makes it easy to carry around for outdoor adventures such as Tent Camping, Road Trip, Backyard Camping, etc.
【VERSATILE POWER SOURCE】 1* Pure Sine Wave AC outlet (110V 200W 400W Peak), 2* USB-A ports (5V, 2.4A), and 1* 12V DC car port to charge your road trip essentials such as smartphones, laptops, cameras, fans, lights and so on. Pass-through charging is supported.
【GREEN POWER SUPPLY】The power station can be recharged by the Jackery SolarSaga 60 solar panel. Its built-in MPPT controller enables the solar panel to operate at its max power point for the power station to be recharged at its highest efficiency. TWO alternative ways to recharge: through the wall outlet or the car outlet.
【WHAT YOU GET】1* Jackery Explorer 240 portable power station, 1*AC adapter, 1* car charger cable, 1* user guide.
Working with the Jackery power station gives the sense of fulfillment that comes with knowing you are utilizing green energy since solar energy is the main source of power. Camping and going on RV trips are ideal opportunities to suck up the energy from the sun and use it to power our tools and equipment.
You will need to get Jackery's SolarSaga 60W solar panel to power the power station. The energy is stored in its battery capable of stacking up to 240-watt hours that you will use to power your equipment. It can also be charged directly from an electric outlet if the solar panel has not soaked up enough power or by plugging it into your RV, depending on prevailing circumstances.
It has multiple outlets, and you can use it to power different devices at the same time. It is also very light and portable even when combined with the foldable solar panel.
8. A-iPower SUA2000i Portable Inverter Generator
This generator weighs less than 50 pounds, and its compactness makes it easily portable and convenient to haul along when tailgating or going camping. It even has a convenient carry handle on top.
It generates 2000 watts starting and 1600 watts running. The cycle is optimized through A-iPower's low idle technology, which regulates the use of resources to exactly what is required to carry the load, avoiding wastage. Besides fuel efficiency, this also prolongs the time between services.
This efficiency makes the SUA2000i less noisy; this quietness is also the result of the generator's fully covered structure as the shell absorbs and muffles most of the noise. It will not be imposing on your trip at all.
9. Briggs & Stratton P2200 PowerSmart Series Inverter Generator
Powered by a 111cc overhead valve (OHV) engine, this generator is compact and silent as should be expected, which is why it features in this list. Its power output is 2,000 starting watts and 1,700 running watts. It comes with a parallel connector port that allows you to add another generator should your needs surpass this threshold.
It is fuel-efficient and will give you continuous service of up to 6.5 hours at a constant 25% of its maximum load capacity. The total harmonic distortion is less than 3% which means it is safe for your sensitive equipment.
Briggs & Stratton has a presence in over 100 countries worldwide; chances are high you will get a customer support center near you should you need help if you opt to buy this generator.
10. Rockpals 250W Portable Power Station
Sale
ROCKPALS 250-Watt Portable Generator Rechargeable Lithium Battery Pack Solar Generator with 110V AC Outlet, 12V Car, USB Output Off-grid Power Supply for CPAP Backup Camping Emergency
UPGRADED 250-WATT POWERFUL AC, USB AND 12V OUTPUTS: Comparing to similar battery powered generators, Rockpals RP250W portable generator has upgraded the AC output to 250W continuous (300W surge max) dual AC outputs, built-in 2x USB 2.1A and 4x DC 12V ( 60W ) ports. Perfect emergency backup power for home/ travel/ camping, charging up your tablets, iPhone, iPad, laptops, fans, TV, lights and CPAP machine (*Use DC converter from your CPAP would get longer hours)
HIGH CAPACITY LIGHTWEIGHT LITHIUM POWER PACK: 240WH(3.7V 64.8Ah/12V 20Ah) lithium polymer batteries and weights 5.5lb. powerful enough to charge smartphones ( 2500mah ) 25 times, laptops ( 50W ) 3-5 times, 32" TVs ( 75W ) 2-3 hours, mini car refrigerator ( 60W ) about 4 hours or other small appliances, lights, and more (AC output). This solar generator is also very handy to be put on your RV, camper and perfect for emergencies, camping or wherever you need power
EASILY RECHARGEABLE VIA THREE WAYS: 1)The solar generator can be recharged from the sun with any compatible 60W or 100W solar panel (SOLD SEPARATELY). 2) This battery pack can be fully charged in 8 hours by being plugged into the wall outlet. 3) The portable power station can also be charged by plugging into your car 12V socket. (Car charger included)
PURE SINE WAVE INVERTER: Better than modified sine wave and clean power like utility supplied electricity. Inductive loads like microwaves and motors run faster, quieter and cooler. Reduces audible and electrical noise in fans, fluorescent lights, audio amplifiers, TV, fax and answering machines. And it is a gas-free source of portable power supply, it runs quiet (The cooling fan on the side of generator will make a slight sound when working), no exhaust fumes
WHAT YOU GET: Rockpals portable generator (240Wh Portable Power Supply), 6.5ft / 2m AC adapter, 3.3ft / 1m car charger cable, DC to Cig Socket adapter, user guide
This is a convenient portable power source for both indoor and outdoor use. It is a good backup during power outages. It provides 300 watts surge and 250 watts running
It has 2 AC outputs, 2 USB ports, and 4 DC ports, so it can be useful for a wide array of equipment. You can use it to power your smartphones, tablets, laptops, fans, TVs, lights, or mini refrigerator if you are going outdoors. It is clean power, so you need not worry about fluctuating currents damaging your sensitive equipment.
You can recharge it in 3 ways; by plugging it into your car's 12V socket (a car charger is part of the package when you buy the power station), to a wall electricity outlet, or using a compatible 60W or 100W solar panel which is sold differently from the power station. This is the most sustainable and eco-friendly option, but it is good to have a fallback for emergencies. The energy is stored in lithium polymer batteries that can stack up to 240-watt hours.
How Do You Determine the Best Portable Generator for Your RV and Camping?
Generator makers are always in research and development, trying to develop more efficient ways to generate power, store power, and transmit power.
Every new development is immediately pounced on, and nobody wants to be left behind. You will find that most features are duplicated across the different brands, but you will still need to choose between them.
Below is a summary of what we looked at when selecting these generators. Hopefully, it will make it easier by laying the foundation for your selection process.
Inverter Generators Are Ranked Better Than Regular Generators
The difference between the two is that the inverter generator actually has an inverter. This enables the employment of smarter energy transmission where we have more control over how it is transmitted.
Standard generator engines operate at a constant speed that is not adjustable and results in unnecessary noise, fuel consumption, and exhaust output. Inverter generators vary their speeds in response to the power requirements. They don't need to be huge and powerful for this, so they are made smaller, lighter, and quieter, just perfect for camping and RVing.
Fuel Type
Generators run off diesel, natural gas, gasoline, or propane. You should choose the one you will have the easiest time fueling. For our category of generators, we will compare the two that are most commonly used; gasoline and propane.
Gasoline
Gasoline generators are efficient, easy to use, and reliable. Gasoline motors are also not complicated, and you can determine where the problem is and fix them in a heartbeat.
Challenges:
Gasoline is hard to store without a fuel stabilizer as it has a short shelf life of less than a year, and most governments limit its storage because of its high volatility.
If the power is out for a large region, you can't get gas from a gas station since they also use that power to pump the gas. You are likely to run short during an emergency.
Gas is also a bit corrosive and leaves some sort of residue behind. Gas generators will therefore require regular cleaning. You should consistently check your fuel lines and carburetor and get rid of corrosion in the gaskets.
Propane
It is more stable, easy to store, and has a very long shelf life. Users store as much as their capacity allows. It is also impossible to spill and burns pretty clean, meaning you don't have to clean your generator as frequently as with gas.
Challenges:
It is less efficient, and you will use more of it in comparison to gas.
Propane engines are more complex and harder to fix than gas engines.
Propane shrinks in extremely cold weather, and your storage tank may lose pressure. In extreme circumstances, it may not convert to gas from the liquid form in which it is stored, such that you are unable to use it. This rarely happens, though.
Dual Fuel Generators
These are a great option because they can use either fuel type, and you have wiggle room when there is no power. You will pay a little extra for the privilege, though.
Storage and Portability
Due to the adoption of more efficient technology, newer generators are small for their power. They are easy to store and transport and can easily fit in your car instead of the heavy and bulky traditional generators you had to fit on wheels to move to a separate location. Consider your capacity to transport the generator before you settle for it.
Fuel Efficiency and Run Time
Modern generators are designed to be compact and lightweight since they don't need huge fuel tanks to run.
The limited fuel capacity may limit their run times, but they have fuel-efficient engines that adjust the power production to what the load is demanding, enabling them to run longer with less fuel. The associated reduction in exhaust emissions means they are more eco-friendly.
Noise Levels
Regular generators are very noisy because their engines have to maintain a certain speed to produce electricity (3,600 RPM). Inverters regulate the power output depending on the applied load and operate at lower RPMs, reducing noise emission.
Parks and recreational facilities often have regulations on how loud your generator can be from specified distances. It is wise to confirm the noise emission before investing in a generator as it may become the reason you are not allowed into the camping site.
Quality of Power Emitted
Inverter generators produce consistent and reliable power, which is not only dependent on engine speed. They convert DC power to AC power with high frequency, and in this process, they eliminate power fluctuations. The quality is almost the same as that generated by your electricity provider.
In regular generators, the power is directly connected to the load without any prior processing; this means the load feels any fluctuation.
Modern gadgets rely on microprocessors that are sensitive to the kind of power being projected to them. These include your TVs, mobile phones, and computers.
They may end up malfunctioning or get irreversibly damaged by sudden surges or fluctuations. You need to confirm your camping generator is producing clean power before you expose your sensitive equipment to it.
Parallel Device Operation
Some generators can scale up their power output when need be. You don't need to worry if you can't afford the powerful one when you can combine smaller generators to achieve your target output. You also don't need to invest in a powerful generator for occasional events that may be happening once in a while.
Having a generator that can be paired with another when you need to crank up the power will enable you to accommodate these odd requirements gracefully without breaking the bank.
Ease of Maintenance
You don't have to use much fuel when there is fuel efficiency. This means there is less residue to talk about, which is less demanding in terms of maintenance frequency. You don't need to keep replacing your carburetors, fuel lines, and gaskets regularly, and there will be less oil consumption.
The less you need to maintain the RV generator, the more cost-effective it becomes, and the faster you realize your return on investment.
Price Comparison
Conventional generators are cheap and less costly to repair than inverter generators. At the same time, they need more regular maintenance and repair.
When shopping for the best portable generators for RV, you need to weigh between the cost of acquisition, the benefits you are getting from the generator, and the cost of maintenance to determine if it's a decision you will live with years down the line.