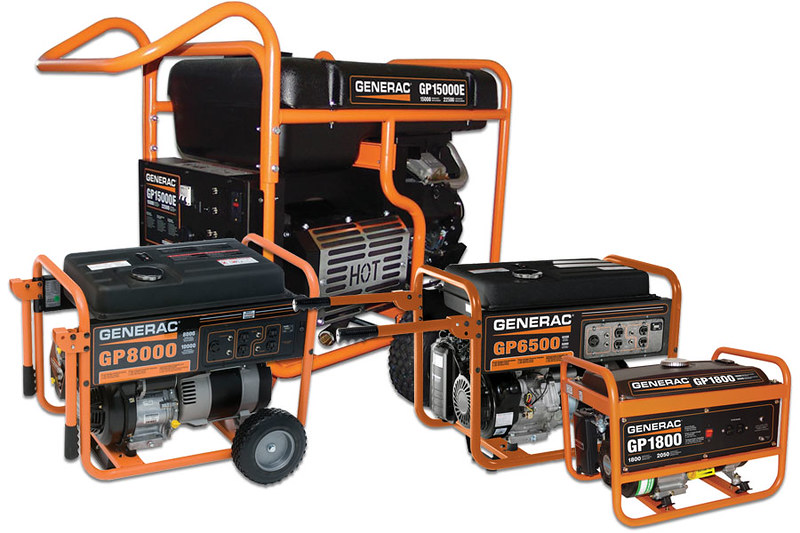 Quiet Portable Generator Benefits- Everything You Need to Know
Whether we are ready to accept it or not, electricity has worked its way into a basic human need over the years. We rely on it for everything from warmth, food production, communication, transport, power, entertainment, and a host of other daily human activities.
The thought of being in a situation where there is no functional electrical outlet scares us to the bone. The power outages that are becoming frequent are not calming the situation either (they should upgrade those outdated grids).

The needs for a backup generator are piling up and becoming more apparent. It can give you emergency electricity at home, power up your devices and necessities when you are camping, and your tools in remote work sites. It also features many post-catastrophe survival plans as an alternative power source when regular power sources have been destroyed.
It does not need to cause a racket to be functional, however. Noisy generators ruin your days and keep everyone awake at night. It can be a bigger problem when using it around other people since they did not sign up for the noise.
Constant loud noises take away the fun from activities that would otherwise be enjoyable. Tailgating should be about getting hyped for the game. Camping is a chance to soak in the sounds of nature. It is important during emergencies to be able to strategize and keep a low profile without being distracted by a loud generator. It will be working contrary to the reason you brought it along in the first place.
A quiet generator operates between 50-65 dB or lower, quieter than the noise from a running refrigerator or air conditioner. It should allow you to have a conversation without straining to hear; the average conversation is estimated at around 60dB.
There are two types of quiet portable generators, silenced generators, and inverter generators.
Silenced Generators
These are generators bounded by a soundproof enclosure that limits the amount of noise getting out through absorption and deflection. The enclosures, popularly referred to as acoustic cabinets, are sometimes further insulated with acoustic barriers, rubber waffle pads, and sound-absorbing foam or material.
The enclosures should have adequate airflow, so the generator doesn't overheat, meaning they usually have openings or vents. Some noise is bound to escape through there, so they are not very efficient in noise canceling. They still do a commendable job by significantly reducing the noise levels, sometimes by a whole 10dB.
Inverter Generators
These are the go-to portable generators. Inverter generators have batteries, alternators, and inverters that play significant roles in delivering the final electric output.
Their engines produce a high-frequency alternating current (AC) converted to a direct current (DC) by the alternator before an inverter converts it back into an AC. The output will be similar to your conventional generators (120 volts at 60 Hertz) but is more stable due to the extra steps involved.
This stability comes with a host of benefits that have contributed to a sharp rise in the popularity of inverter generators, which are the motivation behind this article.
The Benefits
Here are some of the more notable benefits of a quiet portable generator.
They Are Extra Quiet
The technology in inverter generators has addressed the main contributors to the noise we are accustomed to whenever we think about generators. Most of this noise comes from the motor and the exhaust system. The rest of the noise is attributed to the generator's mechanics, combustion, vibrating engine components, and fluctuations of the alternator windings.
The stabilization of current in the inverter generator contributes greatly to their quietness in comparison to regular generators. Their engines run at a consistent 3600 RPM without struggling, and there is much less vibration of engine parts, making them less noisy.
The engines are also smaller as they are designed for delivering lower power output than regular portable generators, so they are naturally quieter.
The way the generators are designed also contributes highly to noise reduction. Most come with stock mufflers and are made of noise-insulating material with more enclosed casings than your regular portable generators.
The WEN 56200i 2000-Watt Portable Inverter Generator stands out for noise management as tests show it only produces 51Db for its running wattage of 1600. You will hardly notice it humming in the background as you go about your activities.
Sale
WEN 56200i 2000-Watt Gas Powered Portable Inverter Generator, CARB Compliant
Dimensions: 18" x 11" x 18" | Weight: 48 lbs
Noise Level: 53 dB operation
EPA III and CARB Compliant 79.7 cc 4-stroke OHV engine produces 2000 surge watts and 1600 rated watts
Great for campgrounds, construction sites, tailgates and power outages
Produces clean power to safely operate and prevent damage to sensitive electronics such as phones, tablets, televisions and computers
Compact Sizes
Superior fuel efficiency means less fuel will be required for the same run time as a regular generator. The reduced need for fuel allows the generators to install smaller gas tanks that occupy less volume in the appliance, allowing more compact designs.
The quiet portable generators also produce less power, which smaller engines can facilitate. Having smaller engines economizes the real estate requirements by fitting in smaller frames.
The Jackery Explorer 240 Portable Power Station is arguably the most petite generator available in the current market. It has a green off-grid power option as it can be solar powered through a built-in MPPT controller. It is a true testament to inverter generator efficiency as it demonstrates how you don't need a huge appliance for a 200 wattage output.
Sale
Jackery Portable Power Station Explorer 240, 240Wh Backup Lithium Battery, 110V/200W Pure Sine Wave AC Outlet, Solar Generator (Solar Panel Not Included) for Outdoors Camping Travel Hunting Emergency
BUY WITH CONFIDENCE: The Jackery Explorer 240 portable power station has been featured as the "Best Portable Power Station for use in the outdoors" by Digital Trends. A classic choice for your pick.
EASY TO CARRY: This entry-level portable power station is equipped with a 240Wh lithium-ion battery pack, weighing only at 6.6 pounds. The solid handle makes it easy to carry around for outdoor adventures such as Tent Camping, Road Trip, Backyard Camping, etc.
VERSATILE POWER SOURCE: 1* Pure Sine Wave AC outlet (110V 200W 400W Peak), 2* USB-A ports (5V, 2.4A), and 1* 12V DC car port to charge your road trip essentials such as smartphones, laptops, cameras, fans, lights and so on. Pass-through charging is supported.
GREEN POWER SUPPLY: The power station can be recharged by the Jackery SolarSaga 60 solar panel. Its built-in MPPT controller enables the solar panel to operate at its max power point for the power station to be recharged at its highest efficiency. TWO alternative ways to recharge: through the wall outlet or the car outlet.
WHAT YOU GET: 1* Jackery Explorer 240 portable power station, 1*AC adapter, 1* car charger cable, 1* user guide.
They Are Lightweight
Since they can make do with smaller engines and smaller fuel tanks, their construction is lighter in comparison to regular generators. Fuel and engine oil also contribute to the generator's net weight, and these make do with fewer amounts of both. Most inverter generators weigh less than 100 pounds.
They do not come as light as the WEN 2000-Watt Portable Inverter Generator yet. Despite its 2K surge watt rating, it only weighs 39 pounds and still has all the inverter generators' bells and whistles. It features a fuel shut-off that ensures all the carburetor's fuel is utilized before shutting down.
WEN 56203i Super Quiet 2000-Watt Portable Inverter Generator w/Fuel Shut Off, CARB Compliant, Ultra Lightweight
Ultralight body weighs in at a mere 39 pounds for easy transport and storage
Extremely quiet operation comparable to the sound of a normal conversation according to the US Department of Health and Human Services
Produces 2000 surge watts and 1700 rated watts of clean power for safe charging of sensitive electronics (phones, tablets, televisions, computers, etc.)
Fuel shutoff maximizes the generator's lifespan by using up the remaining fuel in the carburetor before shutting down
Includes two three-prong 120V receptacles, one 12V DC receptacle, two 5V USB ports, and a two-year warranty
Efficiency
Since inverter generators stabilize output frequency, they have control over the output. The voltage can be adjusted to the connected load's exact level while maintaining the engine's RPM.
Despite their relatively small fuel capacity, they can run continuously for up to 10 hours with minimal exhaust emissions.
Fuel Economy
These quiet portable generators implement technology that adjusts fuel consumption to the actual needs so that you are less concerned about wasting gas. They usually have idle control, commonly referred to as economy mode, which allows the generator to regulate fuel consumption to fit the current load. Fuel efficiency increases by between 20 to 40% with inverter generators.
Ultra-Clean Power
The electric output from inverter generators is called clean electricity because it is stable with minimal distortion, similar to what you get from your electrical grid. This is possible because the initial AC produced had a high frequency, providing more energy, and the inverter that converts the current back to AC from DC stabilizes its frequency.
If you are not into all this physics jargon, your take-home from the above should be that electricity produced by inverter generators is stable and therefore safe for powering and charging your sensitive electronic equipment like televisions, medical devices, computers, laptops, phones, and tablets.
Champion Global Power Equipment's 4000-Watt DH Series Open Frame Inverter Generator is ideal for such sensitive equipment. It has a 4,000 starting wattage rating, which will cover the demand from most of them. Its size and weight are comparable to a 2,000-watt regular generator, and its noise level is only 64Db.
It has a wireless remote key fob that allows you to start and stop it from up to 80 feet away. You will hardly notice its presence.
Champion Power Equipment 100573 4000-Watt DH Series Open Frame Inverter, Wireless Remote Start, 4000-Watt + Gas + Remote Start
Advanced Open Frame Inverter Design: 50% quieter and 20% lighter than a traditional Champion 3500-watt generator, plus this inverter only produces Clean Power, and Economy Mode saves fuel
Wireless Remote Start: The wireless remote key fob allows you to start and stop your inverter from up to 80 feet away, plus the electric push-button start includes a battery
Quiet Technology and Extended Run Time: 64 dBA is great for RVs, tailgating, your next project or home backup, with 4000 starting watts and 3500 running watts for up to 17 hours run time on gasoline
Parallel Ready: The optional Parallel Kit allows you to increase your power output even more by connecting up to two 2800-watt or higher inverters or digital hybrids
Champion Support: Includes 3-year limited warranty with FREE lifetime technical support from dedicated experts
Displays and Control Panels
Most of these portable generators come with easily accessible control panels with thoughtful features such as LED-backlit displays, which will tell you if the generator is functioning as required, the output levels, and whether they are due for maintenance. They also give warnings when there is a problem or depleted critical resources such as oil.
The control panel is also where you will find all the outlets for your different uses and adjustment knobs for various generator functions. These advancements make the quiet generators much easier to use and manage.
The Generac GP2200i has LED status lights that display power levels and alert you whenever there is an overload or running low on oil. There is a knob to switch it to economy mode (for better fuel efficiency and noise reduction), another one to switch it off, and a port to connect a parallel kit so you can run 2 of them simultaneously.
Sale
Generac 7117 Gp2200I W 50St Inverter, Orange
Quiet, Compact, Easy to use. AC rated output running Watts: 1700, AC maximum output starting Watts: 2200. Rated 120 VAC Amperage-14.1
Truepower technology provides clean, stable power ideal for sensitive electronics, tools and appliances while the 1.2 gallon fuel tank allows 10.75 hours of run time at 25% load
Built-in handle makes it easy to transport and the integrated OFF/RUN/CHOKE knob simplifies startup procedures
Economy mode provides excellent fuel economy and noise reduction while the LED status lights alerts you on low-oil, overload and power
Parallel ready allows you to connect 2 inverters together for twice the power (parallel kit model 7118 sold separately)
Environmental Concerns
Many public places like parks and picnic sites have noise regulations, which you are more likely to infringe with the regular loud portable generators than with inverter generators. You should always check with the local authorities on your locality's accepted noise levels before firing up those traditional generators.
Inverter generators are inherently quiet, so that they will give you more liberty and peace of mind.
They also produce fewer greenhouse emissions than conventional generators because they have better fuel efficiency and fewer exhaust emissions. They are better placed for EPA and CARB compliance or any other environmental regulations you may encounter. Quite a number of inverter generators have been tested, found to be compliant with emission standards, and certified.
Parallel Connections
Manufacturers of inverter generators are well aware that the technology is limited in terms of power output compared to regular generators. They also appreciate that increasing the power output means increasing noise emission.
They devised a method to cater to extra power load demands without compromising the benefits of inverter generators we have now grown accustomed to. Many inverter generators now allow the combination of more than one generator of the same model. This multiplies your output without any significant increase in noise levels. They come with parallel kits that facilitate looping them together.
Selecting the Best Quiet Portable Generator
Generator manufacturers are constantly researching and developing new ways to make their products quieter without compromising functionality. There is always going to be a quieter model in the market. Unfortunately, there can never be absolute silence on account of the various moving parts.
That being said, once you identify a reasonable quietness, you should also factor in other considerations to get a generator that suits your specific needs. The noise levels will increase as you add the load; high wattage goes with loud noises. The amount of wattage is pegged on what you are using the generator for. Knowing your power needs will save you from subjecting yourself to unnecessary noise because you buy no more than necessary.
If you are only powering small devices like phones and chargers, a few hundred watts will suffice. Larger appliances like microwaves and AC units require higher output in the ranges of 2,000 to 5,000 watts. These generators will be louder.
There are high wattage generators that have been designed to be silent, but then you need to dig deeper into your pocket to purchase them. The trick is balancing the amount of sacrifice you will be making between quietness, power output, and financial capability.
Conclusion
You may need to spend more per kilowatt when purchasing a portable inverter generator than you would for a regular portable generator. The extra investment will be catering for conveniences such as compact, less hefty appliances that are quieter and enhanced efficiency that facilitates fuel economy, reliability, and environmental protection.
The projected gains will eventually balance out or even exceed the savings you stand to make from choosing the standard generator after a number of uses. We highly recommend inverter generators as a long-term investment, whether you will use them as regular household appliances, occasional camping, tailgating, or a backup for rainy days and emergencies.