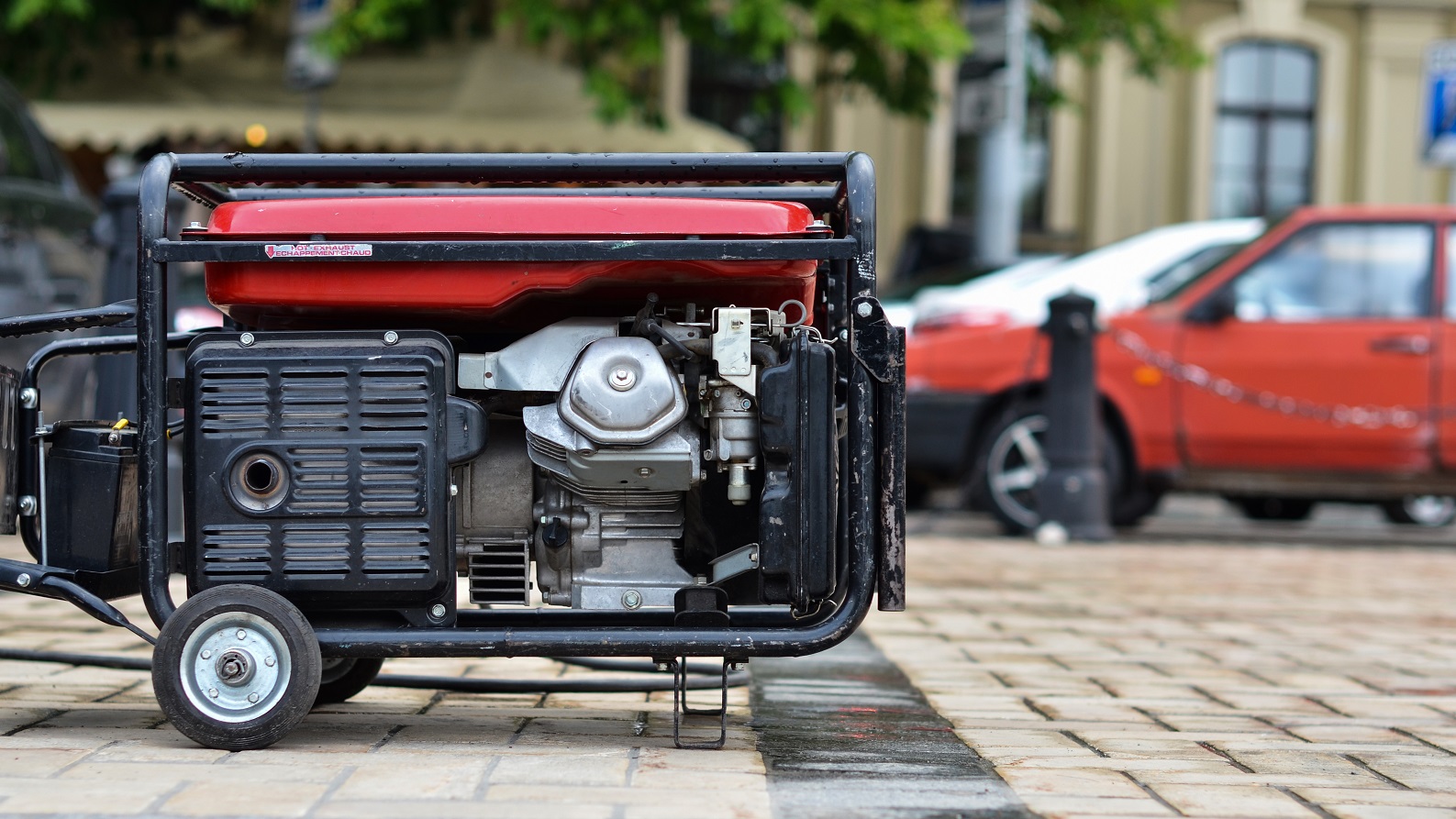 8 Best Generator Brands You Should Know About
If you are researching generator brands, you are probably looking to acquire a generator. You are bound to feel inundated by the hundreds of brands out there and the tirade of catchy slogans that seem too good to be true. The truth is there is no absolute superior brand.
All brands have their priorities that will influence what they specialize in, so while a brand may not be necessarily better than another, you will find some are closer to what you are looking for than others.
You need to keep the reason you are getting a generator at the back of your mind as you browse through the different brands so that you will realize when they resonate.
Knowing who are the most experienced manufacturers in the market, coupled with an insight into the most popular choices made by previous buyers, will go a long way in reducing the guesswork from this important decision.
Our list is modeled along this line of thinking, and you will find it has no ascending or descending order. We selected eight popular brands that have been tried and tested and reviewed.
1. Generac

Generac was founded in 1959 and has been engineering affordable power solutions for residential, commercial, and industrial use since then. They are arguably the highest-selling brand of home backup generators in the current market. These can be permanently installed or portable, depending on your specific needs.
They have dealers in the United States, Canada, and others distributed strategically all over the world. Their global presence is therefore unchallenged.
Generac is proactive in its value addition, which gives extra incentives to stick with the brand. They have gone beyond basic generator production to after-sale value addition.
This is a Generac tool that enables you to monitor your electric energy use and is compatible with your home backup generator and connects to your PWRcell systems and PWRmeters. The information can help you save up to 20% on your monthly utility bill if you pair it with your generator.
Beyond the peace of mind of knowing your investment is protected, such an offer also shows they are confident in their product and are willing to back it up with action.
You are encouraged to contact their 24/7/365 support center at their Wisconsin headquarters for any assistance or clarification you may need once you invest in a Generac generator or any of their other products.
Our Pick: The Generac GP2200i Inverter Generator
Sale
Generac 7117 Gp2200I W 50St Inverter, Orange
Quiet, Compact, Easy to use. AC rated output running Watts: 1700, AC maximum output starting Watts: 2200. Rated 120 VAC Amperage-14.1
Truepower technology provides clean, stable power ideal for sensitive electronics, tools and appliances while the 1.2 gallon fuel tank allows 10.75 hours of run time at 25% load
Built-in handle makes it easy to transport and the integrated OFF/RUN/CHOKE knob simplifies startup procedures
Economy mode provides excellent fuel economy and noise reduction while the LED status lights alerts you on low-oil, overload and power
Parallel ready allows you to connect 2 inverters together for twice the power (parallel kit model 7118 sold separately)
We chose this to represent the brand as it is the ideal power solution for various open-air activities due to its compact and easily portable nature. You can even combine more than one of them in a parallel arrangement for more power.
It employs Truepower technology to provide a clean and stable power output that can be used to power your sensitive equipment. The maximum AC starting output is 2,200 Watts, which is sufficient for most domestic needs.
2. Honda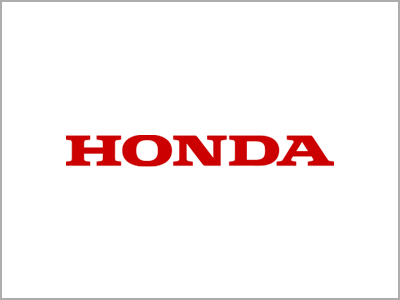 Honda has cut a niche in creating high-performance engines; they have a whole racing department. They are a common trademark in Formula 1 circuits, Moto GP, Super GT, among other high-performance events. Their prowess is such that other generator manufacturers use Honda engines on their products.
They produce roughly 46,000 compact gasoline generators in Japan, the United States, Thailand, India, China, and France to be supplied to North America, Europe, and other world regions.
Their first generator was the potable E300, produced in 1965 with an output of 300VA. This shows their experience is unmatched.
Their vast array of generator models caters for diverse power needs ranging from emergencies when the power fails, outdoor construction or leisure activities and disaster preparedness.
They have improved their designs over the years to offer simple pocket-friendly structures that are light and compact but are highly efficient with high-speed alternators.
Honda is a good brand to invest in because they are constantly researching and developing, coming up with improvements to their generators.
They employ the Eco-Throttle Mechanism on their recent models, optimizing the engine's speed by regulating it to just what is necessary to power the current load.
This means the engine can run at lower RPMs than the standard 3,600 RPM for traditional generators, depending on the load. The result is reduced noise levels, fuel consumption, and exhaust emissions for the Honda generator. These generators are therefore more efficient than their counterparts.
Our Pick: Honda Power Equipment's EU2200i Inverter Generator
Honda 662220 EU2200i 2200 Watt Portable Inverter Generator
This popular model can operate a wide variety of appliances, making it perfect for portable use at home, camping, on the job site, or much more. Reliable Power is now at your fingertips with Honda's Inverted Generators.
So quiet, your neighbors will thank you. The EU2200i operates at 48 to 57 dBA, which is less noise than a normal conversation. This makes it ideal for camping, supplemental RV power and any other activity that requires quiet operation.
Add a second EU2200i for additional power. Two identical models can be paralleled with an optional cable or cord for up to 4400 watts of power, or time-consuming applications.
Thanks to our exclusive Eco-Throttle System, the EU2200i offers great fuel efficiency. Runs 4.0 to 9.6 hours on a single tank, depending on the load. This makes it the ideal choice for overnight power, or long-time applications.
Honda's inverter technology means stable, clean power in a smaller, lighter package. The precision of Honda's inverter technology ensures our inverter generators produce power that is as reliable as the power you get from your outlets at home.
It is one of their super quiet series of generators capable of giving up to 2,200 Watts. It is powered by the Honda GXR120 engine, which is light yet more powerful than the previous model and is easy to maintain.
It has convenience features like a fuel shut-off valve which enables you to cut off the fuel as the engine is still running, so you will never have to deal with stale fuel.
3. Champion Global Power Equipment
According to the testimony on their website, they are another market leader in the provision of power generation equipment, having sold over 2.5 million generators in North America (according to their website's testimony).
They have grown over the years from their initial headquarters in Santa Fe Springs, California, to running facilities in Milwaukee, Jackson, Tennessee, and even Toronto in Canada.
Their product development facility is based in the US, and they employ US engineering by US engineers to come up with some innovative next-generation solutions.
They are responsible for the first V-Twin engines in generators with unrivaled power, performance, and durability. Their products also incorporate dual-fuel technology and remote starting features to enhance the user experience.
They have dedicated customer support centers in the US and Canada comprised of certified technicians who will ensure your queries and support requests are handled round the clock.
Our Pick: Champion Power Equipment Digital Hybrid Open Frame Inverter Generator
Sale
Champion Power Equipment 100573 4000-Watt DH Series Open Frame Inverter, Wireless Remote Start, 4000-Watt + Gas + Remote Start
Advanced Open Frame Inverter Design: 50% quieter and 20% lighter than a traditional Champion 3500-watt generator, plus this inverter only produces Clean Power, and Economy Mode saves fuel
Wireless Remote Start: The wireless remote key fob allows you to start and stop your inverter from up to 80 feet away, plus the electric push-button start includes a battery
Quiet Technology and Extended Run Time: 64 dBA is great for RVs, tailgating, your next project or home backup, with 4000 starting watts and 3500 running watts for up to 17 hours run time on gasoline
Parallel Ready: The optional Parallel Kit allows you to increase your power output even more by connecting up to two 2800-watt or higher inverters or digital hybrids
Champion Support: Includes 3-year limited warranty with FREE lifetime technical support from dedicated experts
We have selected this  Champion generator as it is very advanced and captures most of the bells and whistles the modern generator is packed with. It comes with a wireless remote key fob that you can use to turn the generator on and off from as far as 80 feet.
It has cold start capabilities, which guarantees you will have instant power even when the temperatures are very low. It is electrically started using a simple on and off button.
It is powerful enough to produce 4,000 starting watts and 3,500 running watts with quiet technology canceling the noise by half. It has a 2.9-gallon fuel tank that can power it for up to 17 hours at 25% load capacity. The generator features economy mode, which adjusts the output to suit the current load for better fuel economy and reduced noise.
They have incorporated an oil sensor that alerts you when the oil levels are low. It will shut down automatically when the levels are critically low to protect the generator.
4. WEN Products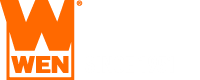 Their selling phrase is to remember WEN. A wordplay meant to make you remember when you had reliable power. They can confidently remind you about this since they have an extensive catalog of power solutions under their brand.
WEN is an American company founded in 1951 whose headquarters are in Elgin, Illinois. They started as designers of power tools and racked up quite the portfolio of chainsaws, electric jigsaws, and soldier guns while trying to convey efficiency to woodworkers and artisans globally.
Their capacity and expertise have since expanded to include an array of products not limited to drilling presses, bench grinders, hand tools, air compressors, and of course, generators.
Their generators range from dual fuel, inverter to traditional gas equipment with various features and power ratings to choose from for outdoor activities, leisure, and disaster preparedness.
Our Pick: WEN 56200i 2000W Portable Inverter Generator
Sale
WEN 56200i 2000-Watt Gas Powered Portable Inverter Generator, CARB Compliant
Dimensions: 18" x 11" x 18" | Weight: 48 lbs
Noise Level: 53 dB operation
EPA III and CARB Compliant 79.7 cc 4-stroke OHV engine produces 2000 surge watts and 1600 rated watts
Great for campgrounds, construction sites, tailgates and power outages
Produces clean power to safely operate and prevent damage to sensitive electronics such as phones, tablets, televisions and computers
This portable generator features an eco-mode setting that automatically adjusts the fuel consumption depending on the load being powered at the moment. This prevents unnecessary gasoline usage, improving the fuel economy, which allows it to last longer and ensures you only spend on fuel that is required.
It produces 2,000 watts surge and 1,600 watts running and can run up to 9.4 hours at a quarter of its load capacity. This is a quiet generator due to the enhanced efficiency, and it is light in weight at only 48lbs. With its ergonomic handle, one person can carry it like a briefcase to wherever it needs to be.
5. DuroMax Next Generation Power Systems

They leverage a lot on their equipment's dual-fuel capability, which gives you the option of operating their generators on gasoline or liquid propane. While gasoline is more common, liquid propane is more fuel-efficient and can be stored for much longer (up to 30 years instead of gasoline, which is just a few months). They pride themselves on giving you the ability to use either.
They have fully lit digital instrument panels that enable you to see the controls even when there is no light, making them ideal for those emergencies where the power grids are not accessible. The dual-fuel generators are powered by V-Twin engines, and they have a power-boosting technology dubbed MX2 that can even double your amperage for heavy loads.
They have a product suited for you whether you are looking for a home power backup, a job site generator, something for camping or tailgating, a digital inverter generator, or their specialty, a dual fuel generator.
Our Pick: DuroMax XP4400E Gas Generator with Electric Start
DuroMax XP4400E Gas Powered Portable Generator-4400 Watt Electric Start-Camping & RV Ready, 50 State Approved, Blue/Black
Plenty of Power – With 4,400 starting watts and 3,500 running watts, this unit can handle heavy loads, from lights and a refrigerator to a home air conditioner and high amperage power tools
Powerful Engine – The DuroMax 210cc OHV engine is a workhorse that provides plenty of power to handle multiple jobs, from powering high voltage appliances to heavy duty power tools
MX2 Technology - Get the maximum power from each of the 120-volt receptacles. Choose between operating the generator at both 120V and 240V simultaneously, or at 120V only with full power. Ideal for usage with RVs
Low Oil Shutoff – Protects your investment by automatically shutting the generator off when it senses that the oil is low
Fully Featured Power Panel – The power panel includes a wide selection of outlets for maximum compatibility in your applications including: 2 120V household GFCI outlets and 1 120/240V 30A twist lock outlet. The panel also includes a voltmeter and 12V DC charging posts for charging external batteries
We picked this one because it has been tried, tested, and given glowing reviews by previous (and current) users. It has a powerful 208cc engine that, coupled with the MX2 power boost, guarantees it will push your extra loads effortlessly.
The rated wattage is 4,400 watts peak and 3,500 watts operating. It comes fitted with surge arrest technology to protect your more sensitive equipment from power damage. It has 100% copper windings; these are durable and efficient in power production.
6. Jackery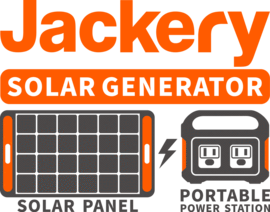 Since its founding in 2012 by a former Apple battery engineer, Jackery has been committed to providing green outdoor power solutions. They launched a lithium power station in 2015, the Jackery Explorer series, and later in 2018, the SolarSaga series of solar panels to trap the sun's clean energy.
The Jackery Solar Generator was launched in 2020. This power solution is essentially a combination of solar panels with a portable power station. They are the only exclusive green power generating brand, so they had to be featured in this article.
Solar provides an endless supply of power that can be used for extended periods of time. This power source is also eco-friendly because it has no emissions as a byproduct.
Jackery pioneered the concept of portable solar power generation so that you can use it outdoors. The solar power is stored in the lithium power stations to use to power your gear. It can be your backup power and a source of off-grid electricity.
Our Pick: Jackery Explorer 240 Portable Power Station
Jackery Portable Power Station Explorer 240, 240Wh Backup Lithium Battery, 110V/200W Pure Sine Wave AC Outlet, Solar Generator (Solar Panel Not Included) for Outdoors Camping Travel Hunting Emergency
BUY WITH CONFIDENCE: The Jackery Explorer 240 portable power station has been featured as the "Best Portable Power Station for use in the outdoors" by Digital Trends. A classic choice for your pick.
EASY TO CARRY: This entry-level portable power station is equipped with a 240Wh lithium-ion battery pack, weighing only at 6.6 pounds. The solid handle makes it easy to carry around for outdoor adventures such as Tent Camping, Road Trip, Backyard Camping, etc.
VERSATILE POWER SOURCE: 1* Pure Sine Wave AC outlet (110V 200W 400W Peak), 2* USB-A ports (5V, 2.4A), and 1* 12V DC car port to charge your road trip essentials such as smartphones, laptops, cameras, fans, lights and so on. Pass-through charging is supported.
GREEN POWER SUPPLY: The power station can be recharged by the Jackery SolarSaga 60 solar panel. Its built-in MPPT controller enables the solar panel to operate at its max power point for the power station to be recharged at its highest efficiency. TWO alternative ways to recharge: through the wall outlet or the car outlet.
WHAT YOU GET: 1* Jackery Explorer 240 portable power station, 1*AC adapter, 1* car charger cable, 1* user guide.
They produce a safe and stable 200 watts that you can use to power your sensitive devices without worrying about possible damages. With multiple output ports, you can power up to 4 different devices concurrently. (It is good to note that they can't power devices that have been rated above 200 watts)
This power station can be charged via different means; you can use the SolarSaga 60-watts solar panel, which gets it from zero to 80% in 5.5 hours, a wall electricity outlet that will take the same time, or a car outlet which will get it to 80% within 5 hours.
The energy is stored in a lithium battery which packs 240 Watt-hours capacity. This abundance of options comes in handy when dealing with the unpredictable dynamics of emergencies and disasters.
7. A-iPower

The brand has over three decades' experience in developing groundbreaking power solutions. It is an American company with headquarters in Ontario, California, and a sales and engineering office in Charlotte, North Carolina.
They deal in water pumps and engines, pressure washers, and portable generators, for which they are quite reputed in the United States because of their reliability.
They endeavor to provide cost-effective solutions for power needs at home, at the worksite, or to facilitate outdoor activities. Their generators are diverse and include dual fuel, electric start generators, inverter generators, and portable generators.
Our Pick: A-iPower SUA2000i Portable Inverter Generator
A-iPower SUA2000iV 2000 Watt Portable Inverter Generator Gas Powered, Small with Super Quiet Operation for Home, RV, or Emergency
Produces 2,000 starting watts with 1,600 running watts of clean and safe power for sensitive electronics such as phones, televisions, laptops, and other electronics
Complete with A-iPower's "Low idle" technology for an extended run time of 4 hours at 100% load and 7 hours at 50% load
Equipped with a low oil alert light and low oil automatic shutdown, helping keep your generator performing year after year
Powerful 79cc OHV 4-Stroke engine provides an abundant power supply yet runs at a super quiet operation of only 52 decibels
Light weight and compact at only 48 pounds, making your tailgate or camping experience as smooth as possible
This machine produces 2,000 watts starting and 1,600 watts of running power that is clean and safe for sensitive electronics like laptops, phones, and televisions.
They have applied the A-iPower Low Idle technology, which ensures it exerts no more than what is needed to push the current load. Consequently, it is very quiet; the noise rating is 58 decibels which means it has a lower volume than the average human conversation. This also extends its run time.
It is light at only 46 pounds, which makes it easily portable by a single person when combined with the ergonomic handle at the top. This is convenient when you are on the move and require an off-grid power source.
8. Briggs & Stratton, LLC

Briggs and Stratton are arguably the world's largest producers of gasoline engines for outdoor power equipment. They are also trailblazers in the design, manufacturing, and marketing of garden and turf care equipment, pressure washers, lithium-ion batteries, and power generators. They have a presence in more than 100 countries spanning over six continents.
It is a well-established brand that began in 1908 as a partnership between Stephen F. Briggs and Harold M. Stratton. Their power was initially utilized for agricultural and military applications; they became more suburban-oriented before they ventured into industrial and commercial engines.
Over the years, they have expanded and acquired smaller related companies and brands, making them the manufacturing giant they are now.
Other brands under the Briggs & Stratton umbrella are used for other products like Victa, Branco, Murray, and Vanguard. Their generators, however, mainly fall under the main Briggs & Stratton brand. They provide both home generators and portable generators.
Our Pick: Briggs & Stratton P2200 PowerSmart Series Inverter Generator
Briggs & Stratton 30651 P2200 Power Smart Series Inverter Generator, 2200W
Quiet and fuel efficient 111 cc OHV engine produces 2,200 starting watts and 1700 running watts
USB port allows charging of portable electronics in order to stay connected. Muffler: Super Lo-tone. Start type: Recoil
Parallel connector port allows connection between 2 units for more power
1 gallon fuel tank for Up to 8 hours of continuous operation at 25% load, USB port allows charging of portable electronics in order to stay connected
The parallel connector port allows connection between 2 units for more power; Muffler: Super Lo Tone. Start Type: Recoil
The inverter technology is fuel-efficient with less than 3% harmonic distortion, which means it produces a stable output rated at 2,200 watts starting and 1,700 running. This is safe for your sensitive equipment.
It can give up to 6.5 continuous hours at 25% of its load rating, and QuietPower technology, which involves applying a noise-canceling shell that reduces the emanating sound by up to 60%.
It is compact and lightweight, making it ideal for your outdoor activities like camping and tailgating.
From the sample generators we have seen above, the different brands rely on the same technological advances. We have showcased similar features labeled differently depending on the brand.
All the generator companies included in this article are reputable, so discerning between them will be based on your specific needs and the level of priority you feel these needs were given in the product design.