Last Updated on December 4, 2022 by admin_hunter
Investing in a high-quality insulated tent can be one of the best ways to improve your overall camping experience, especially if you're planning to go winter camping in cold weather. With that said, simply purchasing the best insulated tent is not enough. You need to take care of your camping gear, especially your tent.
To do so, you must keep your thermo tent clean, maintain its water resistance, and properly patch up any rips, tears, or holes. The truth is, a full camping season can wreak havoc on your tent. The rain, sun, strong wind, bugs, sharp rocks, and more take their toll on insulated tents for camping.
This is why we have prepared the ultimate guide to take care of your insulated tent! Read on to learn how you can keep your tent in tip-top shape.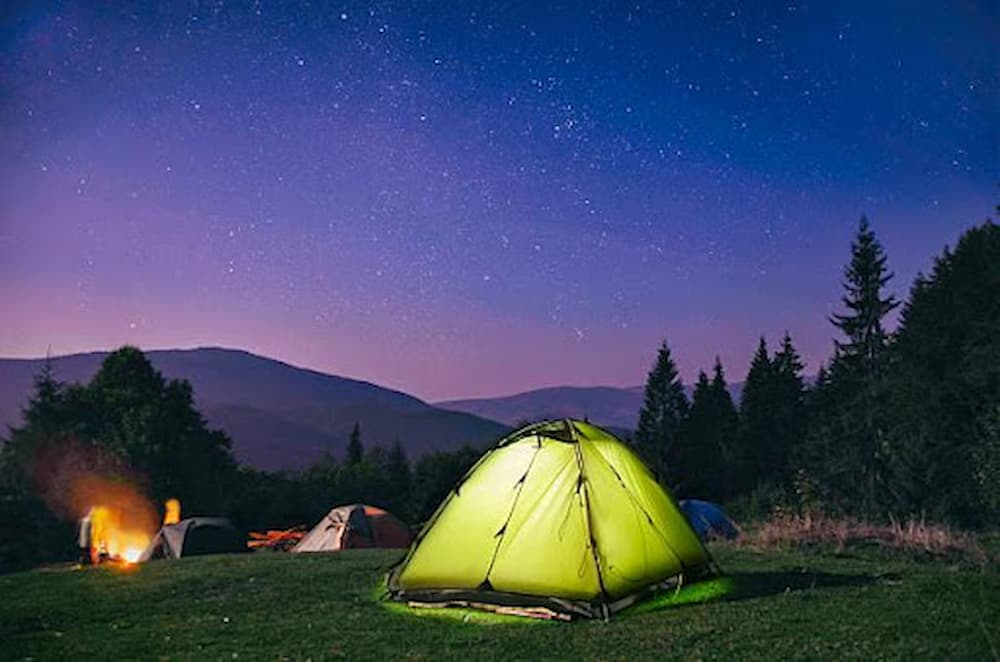 How to Clean Your Cold Weather Camping Tent
The first place to start whenever you are discussing basic tent care is keeping your tent clean.
While you should always put in a bit of effort to keep your tent clean while you are in the wilderness, giving your tent a proper cleaning in the off-season is one of the most effective ways to care for it and increase its overall lifespan.
Basic Tent Cleaning
For basic tent cleaning between camping trips, simply use a wet cloth to wipe down the tent's exterior to wipe away dirt, pine needles, bug carcasses, campfire ash, and more.
While this may seem like a basic cosmetic cleaning, it helps maintain your tent's breathability, insulation, and water resistance. Dirt, oils, campfire smoke, sap, and other foreign materials that can become stuck to the exterior of your tent can eat away at your tent's protective coating.
You can also extend the lifespan of your tent stakes by giving them a quick cleaning with water and soap. Once you have done so, let the tent stakes dry completely, preventing corrosion.
End-of-Season Deep Cleaning
While you should always give your tent a good cleaning after you get home from a camping trip, it is also essential to perform a deeper and more thorough cleaning at the end of the camping season.
We recommend mixing a gallon of hot water with a cup of pure lemon juice and a cup of table salt. Using a clean sponge or towel, rub the mixture against the outer surface of your tent. Once you have thoroughly cleaned the tent's exterior and footprint, allow it to fully air dry. When drying your tent, do so indoors or in the shade, as UV rays can cause a reaction with the lemon juice that can damage your tent's outer surface.
Once the tent is dry, rinse it clean with warm water to remove mold spores, mildew, and all sorts of unpleasant odors that can get trapped on the surface of your tent.
How to Waterproof Your Insulated Camping Tent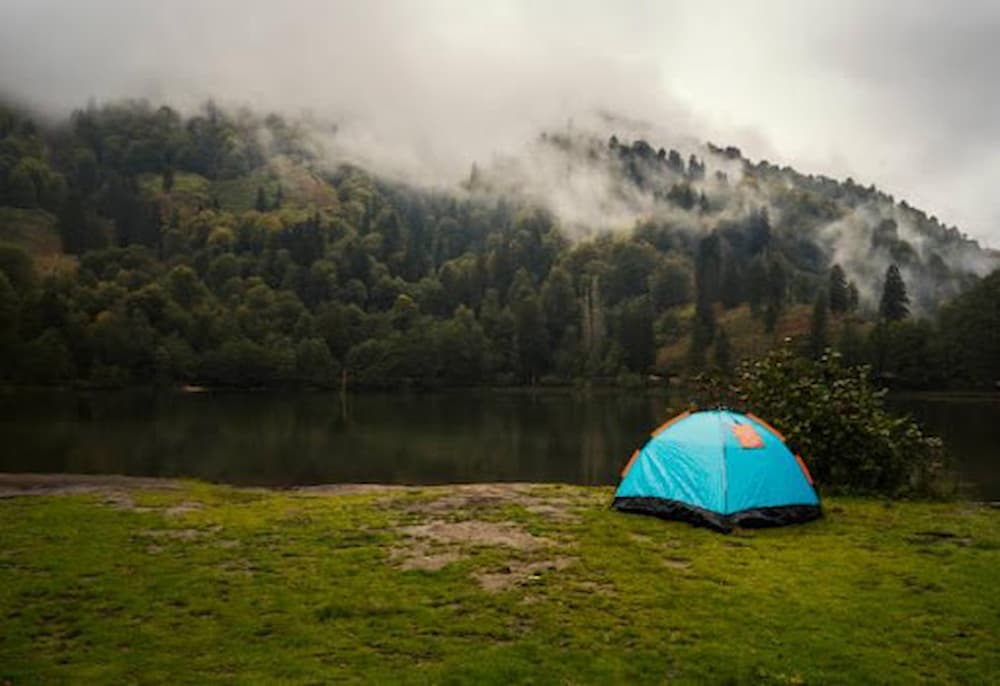 If you have invested in a high-quality winter camping tent, it should have a waterproof coating already; however, this coating can wear away with regular use.
Not only can exposure to heavy snow, strong wind, and extreme weather wear away at the coating, but UV rays, sap, smoke, and debris can also all cause it to deteriorate. It is crucial to re-waterproof your tent.
Resealing the Seams with a Waterproof Coating
Seams are the most vulnerable portion of your tent, especially in winter conditions. You may notice that some waterproof seam tape has started peeling. If this has occurred, apply a manufacturer-recommended seam sealer to the outside of the fabric. You can use a small, clean paintbrush to make sure that you have applied an even coating to the entire seam.
Re-Waterproofing the Entire Tent
If the waterproof coating on the exterior of your tent wall, outer tent, or rain-fly has started to peel and flake, you can re-coat worn-out areas or re-waterproof the entire outer surface.
To do so, gently remove flakes to ensure the new coating can adequately adhere to the tent's outer surface. You can use water-repellent sprays to evenly coat the entire exterior surface of the tent. Just make sure any treated areas can fully dry before you disassemble the tent and put it into storage.
To play it safe, wait for at least 24 hours. You can use a thin coat of paint-on polyurethane sealant for smaller areas that just need a touch-up.
Other Tips to Care for Your Camping Tent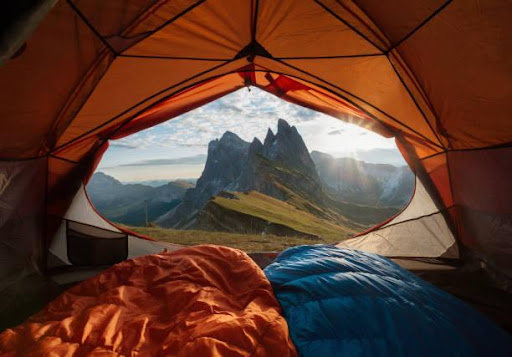 The following are some additional tips you can keep in mind to care for insulated winter tents for camping. Remember, the better care you take of your four-season tent, the longer it will last and the more reliable it will be while you enjoy the wilderness, even in cold weather.
Always dry your tent before putting it into storage – When you get home from a camping trip, set up your tent and allow it to air out and fully dry. This will prevent your tent from becoming moldy.
Take time to carefully roll your tent, rather than just stuffing it into the bag – By putting your tent away correctly, you will not create unnecessary fold lines, which can weaken the protective coating.
Collapse tent poles from the middle rather than ends – When you start from the middle rather than the ends of the aluminum poles, you help distribute weight and tension along the cord rather than focusing it on one spot. This will prevent unnecessary strain on your tent poles so that they will last longer.
Always use your full tent footprint while camping – Not only is the tent footprint designed to help keep you dry, it helps to protect your cold weather tent's vulnerable underside. By consistently using the footprint, you can extend the overall lifespan of your winter tent.
Leave muddy footwear outside your tent – Rather than bringing your dirty shoes and hiking boots into your tent, leave them outside. Your tent will have a vestibule that can offer shelter for your footwear and keep it dry. By bringing footwear into the tent, you can get rocks, dirt, and mud into the tent, all of which can lead to punctures.
Try to set your tent up in the shade, especially if you are camping for an extended period – As discussed above, UV rays can damage winter tents over time. The less direct sunlight your tent is exposed to, the longer it and its protective coating will last.
Store your tent in a cool, dry location – Rather than just leaving it in a garage or trunk of a vehicle when it is not in use, keep it in a cool, dry indoor location, as this will help protect it.
For More Information
If you need help choosing a tent, Mountain Equipment Company offers a helpful guide – MEC How to Choose a Tent.
Dick's Sporting Goods also offers a useful guide and informative video to help you make the right choice – Dick's How to Choose the Best Tent for You.
If you are planning on doing some overnight backpacking and need a reliable pack to carry your tent, we recommend reading our guide to Choosing the Best Backpack – Tips and Tricks from Experts.