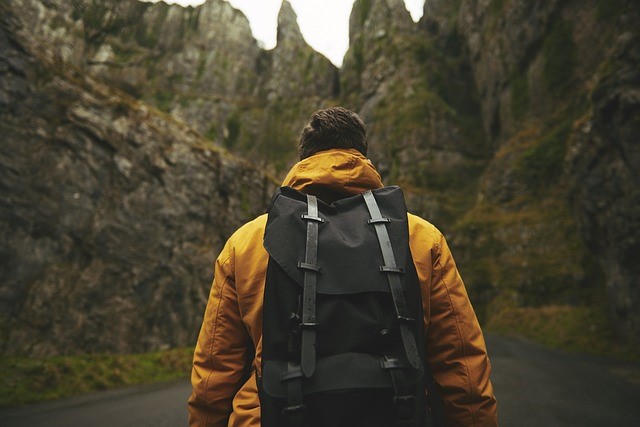 The Best Survival Clothing and Equipment to Have for the Outdoors
The clothing and survival tools you choose can help you scale harsh outdoor conditions. You want to choose a piece of clothing that will protect you from extreme temperatures and practical tools that can come in handy in different situations.
This article will show you some of the best clothing and pieces of equipment to have in readiness for surviving outdoors.
But before we get into the survival essentials, here are a few tips for choosing the best clothing for different weather conditions.
Tips for Survival Clothing for Different Weather Conditions
First things first, you need to dress appropriately to survive outdoors. This doesn't only mean wearing thicker or light clothes, depending on the weather, but also choosing the right clothing fabric.
If you're going to survive harsh weather conditions, wearing just any sweatshirt on a t-shirt and tossing on pair of jeans won't necessarily cut it.
Consider the following tips to help you choose the best fabric for different outdoor weather:
Hot Weather
Outdoor survival situations in hot weather require you to shade yourself from the sun and protect yourself from extreme heat.
That means getting survival clothing that can reflect sunlight, such as bright colored clothes. Bright yellow, white, and pastel colors are excellent examples.
Unfortunately, not all bright colors reflect sunlight. For example, red can absorb UV rays. The trick is to choose survival clothing with more vivid color for hot weather conditions.
Cotton is a good fabric for promoting air circulation in hot weather. But you want to avoid it if you are sweaty.
Keep in mind that wearing more layers of clothing doesn't necessarily protect you from UV rays. What protects your skin from the damaging effect of UV rays is the weave density of the fabric. Make sure to choose survival clothing with tighter weaves or knits in hot weather. Tighter weaves mean only a limited amount of harmful rays can get through.
You also want to consider a few other clothing items that can protect you from sunburn. A bandana and hat are a must-have if you will spend extended periods outdoors in hot climates.
Cold Weather
Choosing the right type of clothing for outdoor cold weather can be tricky because of the erroneous idea that all fabrics provide warmth.
Some fabrics are simply a no-no for cold weather, especially in wet or damp conditions. These include:
Cotton: If you get soaked from rain or falling into a pond and the temperature begins to drop, the worst thing to have next to your skin is cotton. It doesn't matter whether it is called denim, duck, corduroy, or flannel; cotton clothes have high absorption properties and can hold up to 27 times their weight in water! This type of outstanding absorption quality is good in other situations but can be fatal in wet and cold outdoor conditions. Backpackers and hikers know that cotton can mean the difference between life and death in a survival situation. In wet conditions, the cotton fabric will soak up the water on your skin and then go on to suck your body heat, leaving you feeling colder and susceptible to hypothermia.
Some fabrics made from cellulose fiber: Fabrics such as Rayon, Lyocell (Tencel), Modal, and Viscose are cellulose fibers that soak up water even faster than cotton. They may have impressive insulation value, but all that is lost as soon as they get wet.
Silk: This fabric has good insulation properties, but it will quickly lose it in wet conditions and become very absorbent like cotton.
Cotton blends: Be wary of cotton-polyester fabric. They may not be as fast as pure cotton in absorbing water and body heat, but they can have the same effect over an extended period.
Bamboo fabrics: You want to be careful when buying clothing advertised as green products. Many of them share the same properties as rayon, which can absorb water faster than cotton.
Must-Have Survival Clothing and Equipment for the Outdoors
Okay, let's get on with recommended clothing and tools that can come in handy when you find yourself outdoors, whether of your own accord or forced by circumstances.
1. Ceyue Tactical Outdoor Pants
Ceyue Tactical Assault Cargo Work Outdoor Athletic Quick Dry Durable Breathable Lightweight Pants with Zipper for Men
Thick are waterproof and windproof,Thin pants are not waterproof neither windproof, but they are quick dry and breathable. They are very comfortable to wear and suitable for outdoor leisure activities such as mountain climbing, hiking and summertime working.Quick dry,imported, hand wash only, do not wash with another white or light color clothes. Attention!!!!
If you are tall enough, you can buy bigger one, but if you are not tall enough, you can choose what size you weared as usually, choose bigger one you can adjust them through the belt and cut the leg length to make them fit you better!
Zipper pockets, firm and convenient to use, won't got stuck.
Absorb the sweat quickly and will keep you cool even after whole day exercise!Quick dry durable lightweight hiking pants for men,hiking gear,perfect for climbing,camping,skiing,hiking,running,cycling,traveling,walking the dog,fishing,hunting,taking a walk and other indoor & outdoor sports.
Breathable and durable as well as lightweight ,athletic pants men,this pants will give you a brilliant experience when you wear it! Breathable and durable as well as lightweight ,athletic pants men,this pants will give you a brilliant experience when you wear it!
This survival pant will dry quickly if it ever gets wet, and regardless of the rugged appearance, it won't slow you down. That's because Ceyue designed the pant from lightweight materials.
The cargo pant is both wind and waterproof; plus it absorbs sweat pretty quickly. It features a few pockets with zipper locks, so you can conveniently keep some of your survival tools handy without reaching into your backpack.
What we like
Waterproof material, dries quickly
Available in multiple sizes and colors
Great all-weather pants
What we don't like
Belt loops are smaller standard outdoor belts
2. Condor Summit Soft Shell Tactical Jacket
Sale
Condor's Tactical Jacket should be on your radar if you want to splurge on an outdoor survival jacket. Designed from 100% polyester, this is an excellent choice for extremely cold and even wet conditions.
Featuring YKZ zippers at the front, a drawstring waistband, a hood that can be stowed away, and two slash chest pockets, this jacket will keep you warm in ice-cold conditions.
What we like
Water-resistant design
Features multiple pockets
Has shoulder patch panels
What we don't like
3. 281Z Military Boot Socks
281Z Military Warm 6 inch Liners Boot Socks - Outdoor Tactical Hiking Sport - Polartec Fleece Winter Socks (Green Khaki)
VERSATILITY. 281Z liners are designed to work with the majority of hiking, trekking and working socks and footwear. They provide good insulation, remove excess moisture, dry quickly and create a comfortable temperature balance, so your feet will always be dry and warm.
OWN THE WINTER. A perfect solution for cold season. Liners perfectly work at any type of winter sports and activities. Alpine or cross-country skiing, snowboarding, snowmobiling, hiking, climbing, mountaineering, hiking, fishing, playing traditional winter games and many more.
WORK COMFORTABLY. Ideal choice for those who spend all their working day outside in the cold. 281Z Liners work perfectly with all types of working footwear. High-quality materials ensure that liners can stand to any beating they can be subjected during the work. No matter what conditions are - they will keep your feet warm and dry.
ECO-FRIENDLY. Materials meet the "STANDARD 100 by OEKO-TEX". Absence of banned colourants, formaldehyde, pentachlorophenol, cadmium, nickel, and other harmful components.
HOME COMFORT. Can be easily used as warm, soft and comfortable slipper socks that keep your feet warm as you do work around your house, yard or garden.
These fleece liner boot socks are made from 100% polyester with exceptional breathability. This allows your feet to feel very comfortable, especially in cold weather.
They are designed with good insulation, so there is no need to worry about excess moisture. But consider skipping these if you plan to go hiking in hot weather.
What we like
High breathability
Soft, lightweight, and comfortable
Budget-friendly
What we don't like
Not suitable for warmer temperatures
4. Bars GORKA-4 Genuine Russian Army Special Military BDU Uniform
Bars GORKA-4 Genuine Russian Army Special Military BDU Uniform Camo Hunting Suit - Gorka4-52/5
FEATURES - Mens Army uniform features windproof, lightweight, moisture perspiration, breathable, durable and quick-drying, keeps you dry and comfortable; believe that our mens tactical uniform will be your favorite Army clothing
Extremely Durable - The material and sewn of men Army uniform is very durable, the Army uniform are constructed of 100% cotton, Elbows and knee have an extra layer of fabric
Jacket Design - Army uniform for men have plenty of pockets, zipper, Two chest patch pockets with zipper,hunter jacket with hood
Pants Design - Straight pants have waist and several belt loops, Knees and seat have an extra layer of fabric, Pant leg bottoms have tie closures, two side pockets include
Occasion - Army Uniform sets for men is lightweight multifunctional, suitable for hunting, shooting, hiking, camping climbing, adventure travel etc outdoor sports
This high-quality uniform is essentially a water-resistant fabric tent that keeps you safe from rain and extremely windy conditions.
It features extra padding at the arms, legs, back, and hood to increase body warmth. Plus, the pads reduce the effect of impacts on those body parts.
This is one piece of survival clothing you should consider buying, especially if you plan to fish or hunt. The fabric is extremely silent, making it a good fit for such outdoor activities.
Keep in mind that this special outdoor uniform is made with 51% cotton 49% polyester, meaning it might not be suitable for extremely cool weather.
What we like
Offers adequate protection against windy and wet conditions
Silent fabric, great for hunting
Extra padding increases warmth
What we don't like
An expensive survival clothing
5. Rothco Underwear Crew Top
Stepping out on a cold, dry day? This crew top underwear will trap body heat to keep you warm throughout the day.
It is lightweight and dries up pretty quickly if it ever gets wet, thanks to the moisture-wicking capability.
In survival situations, you're likely to wear only one cloth throughout the day or even for a couple of days. This underwear stays odorless even if you use it for extended periods because of its anti-odor and anti-microbial properties.
What we like
Highly breathable
Has thumb-holes
Anti-microbial and anti-odor properties
What we don't like
Sleeves can be too long for some individuals
6. Travel-Friendly Tread Multi-Tool Bracelet
Multi Tool Bracelet for Men, 29 in 1 Stainless Steel Multifunction Bracelet Survival Multitools Bracelet Travel Friendly Wearable Multitool Tread Bracelet (Black)
The Multi-Tool Bracelet is wearable ,made of high-end stainless steel, waterproof, sunscreen, anti-rust. It is suitable for all kinds of occasions ,you can wear it both indoor and outdoor
Up to 29 tools in one bracelet , for example, a variety of wrenches ,flat and Phillips screwdrivers ,carbide glass breaker, sim card pick, cutting hook, bottle opener and so on . It is perfect for people who needs many tools but don't want to carry them
Our Multi Tool Bracelet is subjected to strict production testing, and each bracelet is polished to ensure a high-quality smooth touch. Moreover ,Tread's modular design is fully customizable to fit your needs and your wrist comfort.Simply add or remove links in quarter-inch and half-inch increments to fit.
The Multi Tool Bracelet is portable , weight 170g/6 oz , it suitable for Sailing, Travel, Camping, Hiking and any other Outdoor Activities. Wear your Emergency Bracelet everywhere so you're always ready. It is so cool and so useful for your life. Really an great gift for your father, your husband your boyfriend.
This stainless steel bracelet is full of mechanical and metallic feel, while adopting the design concept of multi-tool combination, will never out of date. The package include a bracelet and a beautiful gift box
One of the best multi-tools to have on you on your outdoor adventure is this tread bracelet. With this simple multi-tool around your writs, you have access to 29 different tools, including a cutting tool, bottle opener, Sim card pick, different types of wrenches, hex drivers, Phillips screwdrivers, and more.
This is simply one of those tools you shouldn't leave home without.
What we like
Highly functional multi-tool
Coating holds up nicely
Smooth rounded surfaces make it comfortable to wear
What we don't like
Soft metal can deform if you over-torque the driver bit
7. Gerber Gear Armbar Drive Multi-tool
Sale
Gerber Gear 31-003568 Armbar Drive Multitool with Screwdriver Pocket Knife 2.50 In Blade, Onyx
The Armbar Drive Multi-Tool can handle anything your pocket knife can with a one-hand opening fine edge blade, scissors, and more
The Armbar Drive features 8 tools, to handle the tasks beyond a simple pocket knife: Fine Edge Blade, Scissors, Awl, 2 Sided 1/4" bit driver, Pry Bar, Bottle Opener, and Hammer
The Armbar's 2.5" Inch Fine Edge Blade is held securly with a frame lock
Tools are all stainless steel, and handle made of a textured anodized aluminum for a secure grip
Gerber : Limited Lifetime
The idea of wearing a multi-tool bracelet might not appeal to you. In that case, this drive multi-tool from Gerber could serve your purpose.
It has eight tools: a pocket knife, blade, scissors, pry bar, hammer, and bottle opener.
The tool is small enough to fit into your pocket and can make your outdoor adventure simpler.
What we like:
Small size fits nicely into pockets
Pummel, pry bar, and bottle opener works great
Extremely lightweight
What we don't like
The screwdriver and scissors are not practical
8. Go Time Gear Life Bivy Emergency Sleeping Bag
Life Bivy Emergency Sleeping Bag Thermal Bivvy - Use as Waterproof Emergency Blanket, Mylar Sleeping Bag, Survival Sleeping Bag - Includes Nylon Bag with Survival Whistle + Paracord String (Orange)
STAY WARM AND ALIVE IN EXTREME CONDITIONS: The Life Bivy emergency sleeping bag serves as your emergency blanket, survival shelter, and emergency bivy sack all-in-one. Engineered for emergencies and survival, you have the ability to call for help using the 120-decibel survival whistle and the bright orange color alerts rescuers. Perfect for your bug out bag, survival gear, car survival kit, or bug out gear, the Life Bivy is an essential tool to ensure you stay alive in an emergency
PARA-SYNCH TECHNOLOGY PARACORD DRAWSTRING & SURVIVAL WHISTLE: The 120-decibel emergency whistle cuts through wind and trees alerting rescuers up to 1-mile away. The 550lb nylon core patent pending Para-Synch Technology drawstring can be used to secure or repair gear, build an emergency shelter, or start a fire. In a survival situation, your tools and skills are the difference between life and death. The Life Bivy's multi-functional stuff sack stacks the deck in your favor
EXTRA-THICK TEAR AND PUNCTURE RESISTANT MATERIAL: Your ultra-lightweight emergency bivvy survival sleeping bag is constructed of 26um extra-thick mylar material with a tear and puncture resistant coating so it stands up to extreme conditions. Your Life Bivy is durable enough for repeated uses so it can be folded up and placed back inside the waterproof Nylon stuff sack for your next adventure
PROTECTION AGAINST RAIN, WIND, & SNOW: Your waterproof and windproof survival bivvy bag is made of extra-thick tear & puncture resistant polyethylene material with sealed seams locking out harsh weather to cover & protect you in the worst conditions. The reflective interior of the Life Bivy emergency sleeping bag protects you from hypothermia and keeps you warm by reflecting 90% of your body heat back to you
ULTRA LIGHTWEIGHT & COMPACT: Small enough to fit in the palm of your hand and weighing just 4.1 ounces, the Life Bivy survival sleeping bag comes rolled up inside a durable waterproof stuff sack so you can store it nearly anywhere. Toss Life Bivvies in your hiking pack, go bag, bug out supplies, and glove box so whether you're trapped in your car during a winter storm or forced to spend an unplanned night outside, you're ready for the harshest conditions Mother Nature throws at you
Whether you're lost while hiking or stranded on a road trip, this Life Bivy Emergency Sleeping Bag can help you survive the night. It is designed for worst-case scenarios, so it won't be all snuggly like your comfy bed at home, but it will get you through the night.
It is extremely lightweight and packs small. In addition to being a sleeping bag, it can also serve as a survival shelter and emergency blanket.
What we like
Wind and waterproof
Puncture resistant
Highly reflective orange color
What we don't like
Might have quality control issues
9. NovelBee Floating Water Lifesaving Rope
Most outdoor activities involving water are incomplete without a rope. If you're going anywhere near water, this floating rope is a must-have. It is lightweight and flexible, so there is no reason not to bring it along.
It comes in bright orange color for high visibility. Snookering, fishing, boating, scuba diving, and swimming carry some risks. This affordable rope can be a lifesaver not just for you but also for others in need.
What we like
Lightweight rope, easy to carry around
Brilliant orange color is highly visible and reflective
Soft and flexible rope
What we don't like
Slightly pricier than similar models
10. Sawyer Mini Water Filtration System
Sale
Sawyer Products SP128 Mini Water Filtration System, Single, Blue
Ideal for outdoor recreation, hiking, camping, scouting, domestic and International travel, and emergency preparedness
High-performance 0.1 Micron absolute inline filter fits in the palm of your hand and weighs just 2 ounces; 100% of MINI units individually tested three times to performance standards by Sawyer
Attaches to included drinking pouch, standard disposable water bottles, hydration packs, or use the straw to drink directly from your water source
Removes 99.99999% of all bacteria (salmonella, cholera, and E. coli); removes 99.9999% of all protozoa (such as giardia and cryptosporidium); also removes 100% of microplastics
Filter rated up to 100,000 gallons; Includes one Sawyer MINI filter, 16-ounce reusable squeeze pouch, 7-inch drinking straw, and cleaning plunger
Just because you're out in the woods or desert doesn't mean you should drink unclean water. Surviving outdoors is not just about staying alive but making the best of the situation and thriving, too!
That's where a water filter, such as the Sawyer Mini Water Filtration System, comes in handy. The filter can remove nearly all harmful bacteria and microplastics in the water.  Make sure to bring this along when hiking or camping.
What we like
Highly efficient
Comes with a re-usable drinking pouch
Small and lightweight
What we don't like
Might not practical if you're very thirsty
11. Don't Die In The Woods Emergency Blankets
Don't Die In The Woods - Freakin' Huge Emergency Blankets [4-Pack] Extra-Large Thermal Mylar Space Blankets with Ripstop Nylon Stuff Sacks + Carabiner Zipper Pack [Woodland Camo]
EXTRA LARGE FOR FULL BODY PROTECTION – Our massive 7x5 foot emergency blankets are 23% larger than standard foil blankets for full body protection. With a little bit of tape and paracord, these XL mylar heat sheets can be converted into an emergency shelter, emergency sleeping bag, emergency bivy, or other survival gear.
PERFECT FOR HIKING, RUNNING, & FIRST AID KITS – NASA-designed mylar is waterproof and reflects up to 90% of body heat to help prevent hypothermia for cold, wet, or hot weather survival situations. Designed for outdoor adventures to pack away ultralight & compact, our thermal blankets are a must-have for camping, trail running, marathons, 48hr/72hr/30 day go bags, tactical gear preppers, earthquake survival kits, home emergency, and car first aid kits.
DURABLE, ULTRALIGHT, COMPACT PACKAGING – Includes 4 extra large (5' x 7') double-sided color survival blankets rolled into ripstop nylon stuff sacks. You can stash single blankets anywhere, or carry enough for your whole group in the included zipper pack with carabiner. No other space blanket comes close to our ultra compact, durable storage - the perfect balance of durability & light weight at only 9.5 oz/set (only 2 oz/blanket).
PREMIUM MATERIALS FOR SURVIVAL SITUATIONS – Other emergency survival blankets are made flimsy and cheap in ziploc bags for one time use. Ours are made tough to be there when you need them. Stash these tactical emergency blankets everywhere – in your car, roadside emergency kit, survival kit, first aid kit, bug out bag, zombie survival kit, and camping gear.
100% SATISFACTION GUARANTEED – We stand behind our products. Satisfaction guaranteed. 1% FOR THE PLANET – We donate a percentage of profits to conservation efforts around the world, including The Conservation Alliance and many more.
Want to get through the cold night without freezing up? These emergency blankets will protect you from ice-cold weather at night, even though you may not feel all warm and toasty.
The waterproof blanket comes in a pack of four. Each of them can fold nicely into a small pouch, but they are extra-large to cover you properly.
What we like
Extra-large size
Durable packaging
Highly affordable
What we don't like
It won't keep you super warm at night
12. Hot Ash Mini Pound Rocket Stove
It's virtually impossible to survive without food. If you plan to spend a couple of days camping or hiking, a good-quality stove like the Hot Ash Mini Pound Rocket model is a must-have.
The small stove will fit nicely into a backpack. Don't worry about the weight because it's not even up to 1 lb.
With the Hot Ash Mini, you don't need propane or gas to start a fire. All you need is a few sticks to boil a cup of water or cook some food.
It is engineered using high-quality aluminum and titanium materials and comes with a lifetime guarantee.
What we like
Small and functional design
Extremely lightweight
Burn chamber allows increased airflow
What we don't like
It doesn't produce high heat
Final Thought
Your survival situation can quickly go south if you are not well-prepared. Getting some reliable survival clothing and tools is your best bet for enjoying your outdoor adventure or surviving the night when you are stranded outdoors under harsh conditions.
Consider choosing a few of the survival essentials on this list to survive the harshness of the outdoor environment.