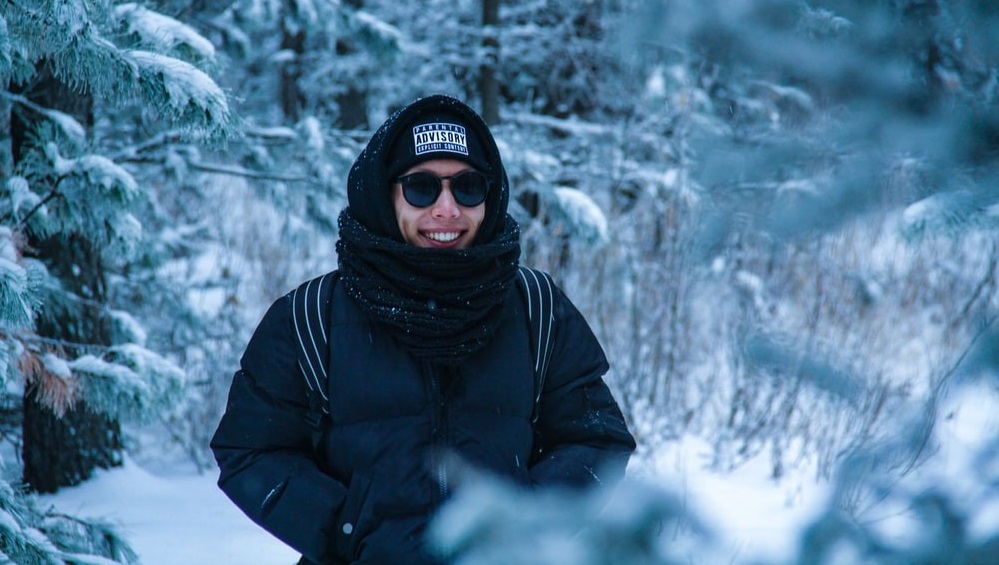 How to Choose the Best Outdoor Survival Jacket – The Ultimate Guide
Having the correct survival jacket could be life or death when you're out in a survival situation. It's important that you choose the right survival jacket to help you survive cold temperatures. But with so many survival jackets on the market today, how do you know which is the best outdoor survival jacket? In this guide, we're going to talk about what factors you should consider when picking out the best survival jacket to help you make the right decision.
What You Should Know Before Buying
There are several factors that you should consider before purchasing a survival jacket. In this section, we're going to talk about each one.
Type of Weather You'll Be in
Purchasing a good survival jacket comes down to the type of weather you plan to wear this coat. Where do you plan on going? Is it going to be a quick overnight trip in 60-degree weather, or will the temperature drop below freezing? Because the weather plays games, we recommend purchasing a 3-in-1 survival jacket that lets you wear it in all types of conditions. You can use the survival jacket in the extreme cold, then get rid of the lining if the weather turns warm and sunny. Make sure that you're always paying attention to the type of weather that you'll be encountering when wearing your survival jacket. This is because it will determine which survival jacket you should be wearing.
Should it Be Waterproof?
Picking out a waterproof coat is more complicated than you might know. More often than not, a coat is marked as waterproof but doesn't have a DWR treatment or coating to prevent water from penetrating the fabric. If you're planning on going out to camp, having a good waterproof survival jacket is a good call.
Quality of Material: Low, Medium, or High?
Think about how much you can afford to invest in a survival jacket. Some people want to use the survival jacket year-round, while others want only to use it for camping. With so many survival jackets on the market, you have to decide what your budget is and understand that you do get what you pay for when it comes to these jackets. So, do you want your jacket to made from low, medium, or high-quality materials? High-quality materials tend to be designed to withstand more weather conditions but are still light enough to move around in.
Your Activities
Think about what you plan on doing while wearing your survival jacket. Will you be hiking a mountain? Fishing in your jacket? Will you be sleeping in the snow? Knowing what the weather is going to be in the area, you plan on being in will make a difference in selecting the best outdoor survival jacket. Again, we recommend going for a 3-in-1 survival jacket for anyone who isn't sure what they will be experiencing or aren't sure what to go with. 3-in-1 survival jackets are very versatile and relatively easy to pack up.
Pockets
Pockets are a must! Pockets are the best thing to have in your survival jacket because you can put emergency items in them to take with you. For example, you could easily fit small snacks, sunglasses, Chapstick, and a small sunscreen in your jacket's pockets. You should look for a survival jacket that lets you hold some of these items. Consider the pocket depth and placement too!
Breathability
Survival jackets are always tied to the question, "Will I be too hot?" Often, survival jackets do an excellent job keeping you warm – almost too good of a job. If you don't purchase a survival jacket that's made from breathable material or side vents, you're going to overheat in the jacket. Those who run hotter already will find that winter jackets will make them sweat. Our tip here is to make sure that you have plenty of room for layers and always buy moisture-wicking clothes to wear under the coat.
Comfort and Usability
You want to find a survival jacket that fits right, but you also need it to compliment you and fit well. A good idea is to try on several jackets and move around in all of them to see how they respond to your body. If you plan on doing some winter mountain climbing, you know that you want your jacket to fit snugly. A big thing to consider when looking at coats is air circulation. What happens if you find a coat that you love and feel comfortable in but doesn't have all the pockets and extra features of another coat? We recommend looking at 3-in-1 survival jackets because they typically combine comfort with pockets and extra features.
What Clothes are You Wearing Under the Survival Jacket?
Whenever you think of survival, you must think of layers. What you wear underneath your jacket will play a huge role in if you overheat or not. If you decide to rely on your jacket for moisture-wicking solely, then you're going to find that you sweat pretty fast in your coat, or you might freeze because of a lack of clothes. Layers are great for being outdoors. To prevent overheating, start with a base layer that's moisture-wicking and then put your survival jacket over it.
Conclusion
Finding the best survival jacket is important for having a successful outdoor trip. It doesn't matter where you're heading; you want to make sure that you've planned ahead and that you have all the things you need for your trip. Having a quality survival jacket can be lifesaving in survival events like hypothermia. We recommend that you save up to purchase a high-quality survival jacket that will last you for years to come while helping you explore all types of terrain! We hope that this guide has shown you how to pick the best outdoor survival jacket for any situation and that you feel prepared to make the decision.