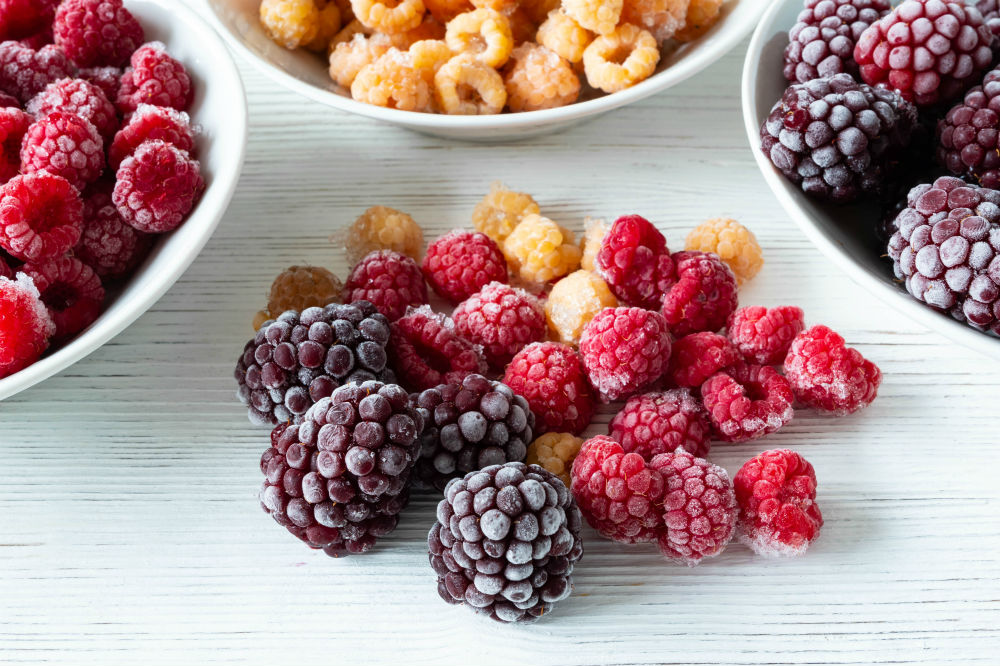 Best Freeze Dried Food for Survival: Emergency and Outdoor Goodies
After a very long time, you have finally scheduled an outdoor trip with your family, but to make the best out of your trip, it is necessary to remain fresh and active throughout your journey. This definitely calls for a magnificent breakfast and supper, but sadly, restaurants won't always be there to serve you. You don't have to worry because our best freeze dried food for survival is here to help you out.
Best Freeze Dried Food for Survival
Comparison Chart
Freeze Dried Super Sweet Corn by Nutristore | Pack of 2 | 31 Total oz | Amazing Taste | Healthy Snack | Survival Food
Peak Refuel Sweet Pork and Rice | Pack of 6 | 12 Total Servings | Freeze Dried Backpacking and Camping Food | Amazing Taste | Quick Prep
Freeze Dried Green Peas by Nutristore | Pack of 2 | 36.68 Total oz | Amazing Taste | Healthy Snack | Survival Food
Best Freeze Dried Food for Survival:
Our Top Picks
You can include all kinds of grains, nuts, legumes, and vegetables to the list of freeze-dried food items. All of them are nutritious and give ample energy to keep you going.
While you can decide what you want to take with you for emergency survival purposes, there are products available to assist you as well. Let's check out the best ones and see which one makes a good choice.
1. Nutristore Freeze-Dried Super Sweet Corn
Nutristore is a trusted brand when it comes to great quality and reliability in food products. It gives the best taste and utility in its freeze-dried food.
Features
Here are the things you would expect from the Nutristore Freeze-Dried Super Sweet Corn:
This brand makes sure you have the best corn in regards to taste and nutrition. That's why it brings you the best of energy-rich sweet corn with its nutritional qualities locked in through dry-freezing.
At first, the food items are treated and dehydrated. After that, the number of nutrients and calories are checked carefully before freeze-packing to ensure the high-quality.
The corn comes with a 25-year shelf life. To make the most out of your purchase, you can store the corn for a longer period and utilize it whenever there is an emergency survival situation.
In addition to that, this sweet corn is shelf stable. So, apart from staying edible, it will also retain the same natural taste and energy it originally had at the time of production.
Fortunately, the manufacturer provides an extensive guide for their products, so you don't really have to worry about what's in your food anymore. You can just read the provided details and be concern-free.
Besides that, it gives you good value for your money. The corn comes in two-gallon tins with resealable lids so that you can use them multiple times.
2. Peak Refuel Freeze-Dried Food
Peak Refuel is amongst the companies that have good quality freeze-dried food for survival. Their products stand out due to their portable and accessible qualities. Combined with a great taste, the components of this product make it a great package.
Features
The Peak Refuel Freeze-Dried Food offers the following:
Peak Refuel uses 100% genuine meat in their emergency food products, which marks the brand trustworthy. Treated under the professional supervision to retain the natural benefits, their meat-based food is perfect when you're out on adventures and outdoor endeavors.
Also, the meals offer a good quality of taste and nutrition combined. The freeze drying process does not harm the product's natural taste and texture. As such, you can enjoy an easy meal under the stars and stay healthy.
You can also be sure that you are not paying for cancerous fillers or unhealthy preservatives. The premium process keeps the nutrients and calories inside the food to give you the same energy you would get while cooking at home.
This freeze-dried product gives the best value for your money. Each pack includes 12 servings with a defined number of calories and proteins, so you will know exactly what you are consuming.
3. Nutristore Freeze-Dried Green Peas
These healthy green peas are also a great option to go with when heading for tiring and energy-consuming outdoor trips. They make a tasty and healthy snack to satisfy your hunger pangs during emergencies and survival situations.
Features
The Nutristore Freeze-Dried Green Peas has the following features:
With Nutristore, there's no compromise on quality. Only the most genuine and high-quality food materials reach the final package, so you can be worry-free about what you intake. Nutristore gets the peas from the best suppliers in order to give you fresh and healthy greens, on the go.
Besides that, it combines nutrition with a mouth-watering taste. The freeze drying process does not reduce the taste or quality of the food in any way. It also ensures that the peas stay in their natural and high-quality form for many years to come.
The good thing is that you can easily afford these survival essentials. These freeze-dried green peas are processed and packaged to serve your needs at an economical rate. Also, it has a staggering 25-year shelf life which makes it a long-term investment.
Moving on, its shelf-stable formula promises that the taste does not change over time. This makes it an ideal choice during your difficult times. Also, all the products of Nutristore have a well-defined guideline, so you know what you are paying for.
Now, you can stop worrying about survival while going through a financial crisis or other emergency conditions because you have these in store for you and your family.
Which Is the Best Among the Best?
In terms of quality and processing, each of them guarantees the best. However, when it comes to the best freeze dried food for survival, the verdict can only be in support of the Peak Refuel Freeze-Dried Food.
While the sweet corns and green peas by Nutristore provide great quality and taste, they are mostly limited to vegetarians. Though vegetables are a healthy option for you if you want to eat light, the food needed for survival has to be proper and fulfilling.
You cannot think of outliving an emergency or spending considerable time hiking in the forests or camping in the mountains with only corns or peas at hand. Along with being lightweight, the Peak Refuel Freeze-Dried Food provides a complete meal, which is rich in protein and carbs to assist you in your ambitious endeavors. If you are a vegetarian, though, the nutritive food products will definitely do the job for you.