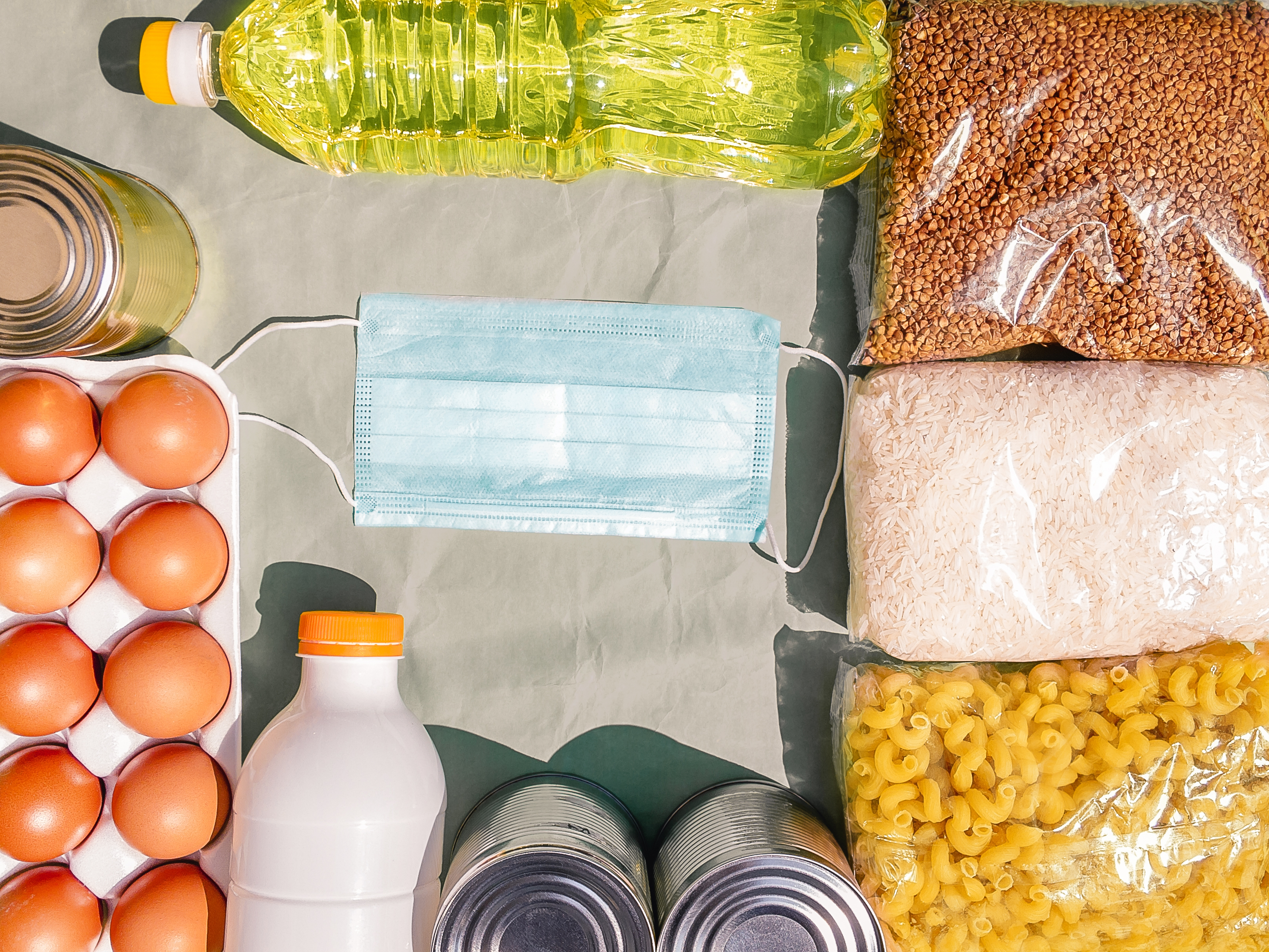 Best Tasting Low Sodium Emergency Food Kits
In recent times, the use of emergency food kits has become increasingly popular. From calamities to survival situations and even adventurous camping, emergency food kits are used everywhere. There are many different emergency food kit supplying companies to choose from. You might be wondering which emergency food kits would be the best in terms of low sodium content and high-quality ingredients for you and your family is trying and testing times. Well, we're here to tell you all about it.
In this article, we're going to talk about what emergency food kits are and which emergency food kits are the best for you and your loved ones if god forbid, a problematic disaster situation takes place. So, sit back, relax, and keep reading this article till the end.
Emergency Food Kits
Emergency food kits are large containers that include multiple servings of various meals which can be easily prepared and eaten in emergency situations. These containers can last from 10-30 years in storage.
Top 3 Best Tasting Low Sodium Emergency Food Kits
There are many different companies who're famous for emergency food supplies. But we've created a list of the best tasting low sodium emergency food kits which come for a moderate price and would serve you the best in disastrous situations. Our main focus was low sodium food kits because ensuring health safety and balanced nutrition should be your top priority.
Augason Farms Lunch and Dinner Variety Pail
Sale
When it comes to high-quality emergency food kits, Augason Farms are always ahead of the game. That is why the Augason Farms Lunch and Dinner Variety Pail emergency food kit is one of the best emergency food supply crates you can get your hands on.
Features
Here are some of the amazing features that this food crate comes with.
Low Price – The best thing about this multi-person survival emergency food kit is the low price point. You can get it for around $65 which is an absolute steal.
Servings – It comes with 92 servings of entrees, soups, and main courses along with desserts as well for the complete dining experience.
Storage Life – Another amazing thing about this emergency food kit from Augason farms is that it is good in storage for about 10-30 years.
Sodium Content – One of the key features of this emergency food kit is that each of the dishes has a balanced amount of sodium content which is suitable for people with underlying conditions as well.
Nutritional Value – The 4-gallon bucket of food is delicious and packs a high nutritional value which is great in disastrous situations and would last you more than a couple of days until help arrives.
If you're looking for a low-priced, high-quality low sodium emergency food kit with a variety of foods, this food carton is probably one of the best things you'll find anywhere.
Wise Company Ultimate Preparedness Pack
ReadyWise 124 Serving Ultimate Preparedness Pack, 25 Year Shelf Life
VARIETY PACK - 124 serving complete survival food kit provides a delicious variety of ready-to-eat food including breakfast, lunch, dinner, fruit, desserts, and drinks. Most conveniently stored in 4 serving pouches.
MULTI-USE READY TO EAT FOOD - All in one survival food kit can be stored at home or in your vehicle for emergency situations, or individually wrapped pouches can be taken along on hiking, backpacking, and camping trips
JUST ADD WATER - Easy to prepare in any situation, just add water, wait 12-15 minutes and enjoy delicious, hearty food - no cooking necessary
GRAB AND GO - Contained in a convenient, easy to store bucket, foods stay safe and secure so they're ready when you need them most
25 YEAR SHELF LIFE - With a 25-year shelf life, our emergency foods are designed to withstand the test of time, reducing waste and worry when maintaining disaster preparedness kits
ReadyWise makes some of the best emergency food kits in the market. Their Wise Company Ultimate Preparedness Pack is no exception when it comes to good quality, good value, and low sodium emergency food kits.
Features
Let's take a look at some of the best features that this amazing food pack comes with.
Incredible Value – The great thing about this product is that it offers a huge variety of dishes for lower than $100.
Servings – It offers 124 servings of breakfast, lunch, dinner, fruits, and drinks which is amazing.
Shelf Life – The average shelf storage life of the Ultimate Preparedness Pack is around 25 years which is epic.
Sodium Content – Each of the dishes features low sodium and high-nutrition components for the healthiness factor of the meal.
Easy to prepare – All you need to do is add water and cook the meals and you're going to end up with delicious meals for several days to come.
For its price, the value of this exceptional emergency food kit is just the best in the market right now. That is why it should be on the top of your priority list when it comes to emergency food kits.
Premium Family Emergency Survival Food Kit
Premium Family Emergency Survival Bag/Kit – Be Equipped with 72 Hours of Disaster Preparedness Supplies for 4 People
72-HOUR SUSTAINABILITY FOR FOUR PEOPLE - With this premium family emergency bag, you'll have all the supplies needed for 72 hours of survivial for four people, including 4 Sustain Survival water straws, a portable stove, food and more.
SUPERIOR QUALITY SUPPLIES - All of the items provided in your basic emergency bug-out bag (BOB) are premium. All items included, from 4 Aqua Literz 33.8oz Emergency Water to 1 fully stocked First Aid Kit, are top-of-the-line quality, giving peace of mind.
ALL YOU NEED IN ONE PLACE - With this emergency go kit, you'll have the peace of mind that your family has all the premium supplies needed for survival during an emergency. Save yourself hours of searching for individual products and money from purchasing them seperately with one bag that's ready to go.
BASIC FIRST AID - After an emergency, health care providers may not be able to reach you for some time. Be prepared to administer minor first aid with the first aid kit with a variety of basic supplies and guide in this basic emergency survival bag.
LIGHT SOURCE OPTIONS - Extreme darkness during a power outage can make even the most steadfast nervous. With this family emergency survival bag, you'll have multiple light sources, a fire-starting device and tinder. Kit includes: a flashlight, Ferrocerium rod, SnapLights and an LED lantern to help illuminate the night.
Sustain Supply Co. makes full use of survival tools in making this incredible premium family emergency survival food kit. It is a little over-priced at $299 but it offers a bunch of different foods as well as survival kits along with a proper bag which is amazing.
Features
If you're curious about what this bag holds in it, here are some of the features it comes with.
Multiple Elements – From emergency food items to light sources, first aid, and all the survival supplies you're going to need in a problematic situation, this survival kit has it all.
Emergency Foods – It is a complete 72-hour food kit for 4 people who will be catered from breakfast to lunch and dinner completely with high-quality, low sodium meals.
Light sources – It comes with an LED source along with a fire starter kit that you can use in a camping situation to cook food and keep yourself warm as well.
Sodium Content – The sodium content of the variety of foods in this pack is incredibly balanced for all kinds of consumers whether they have any medical conditions or they're completely healthy.
Portable Stove – In order to warm the delicious food, you're going to need a heat source. This amazing product comes with a portable stove that can be used to heat up the delicious food that Sustain Supply Co. offers.
Overall, this might be a little overkill, but in terms of food quality and equipment, this particular deal is amazing in terms of value. So, if you're looking for a high-quality survival kit, this is it.
Conclusion
All of these emergency food kit options are incredibly amazing and feature delicious and low sodium, high-nutrition food which will ensure your health and happiness in dire times. So, if you're looking to stock up on a great value emergency kit, choose one of our recommendations for a healthy and safe eating experience.