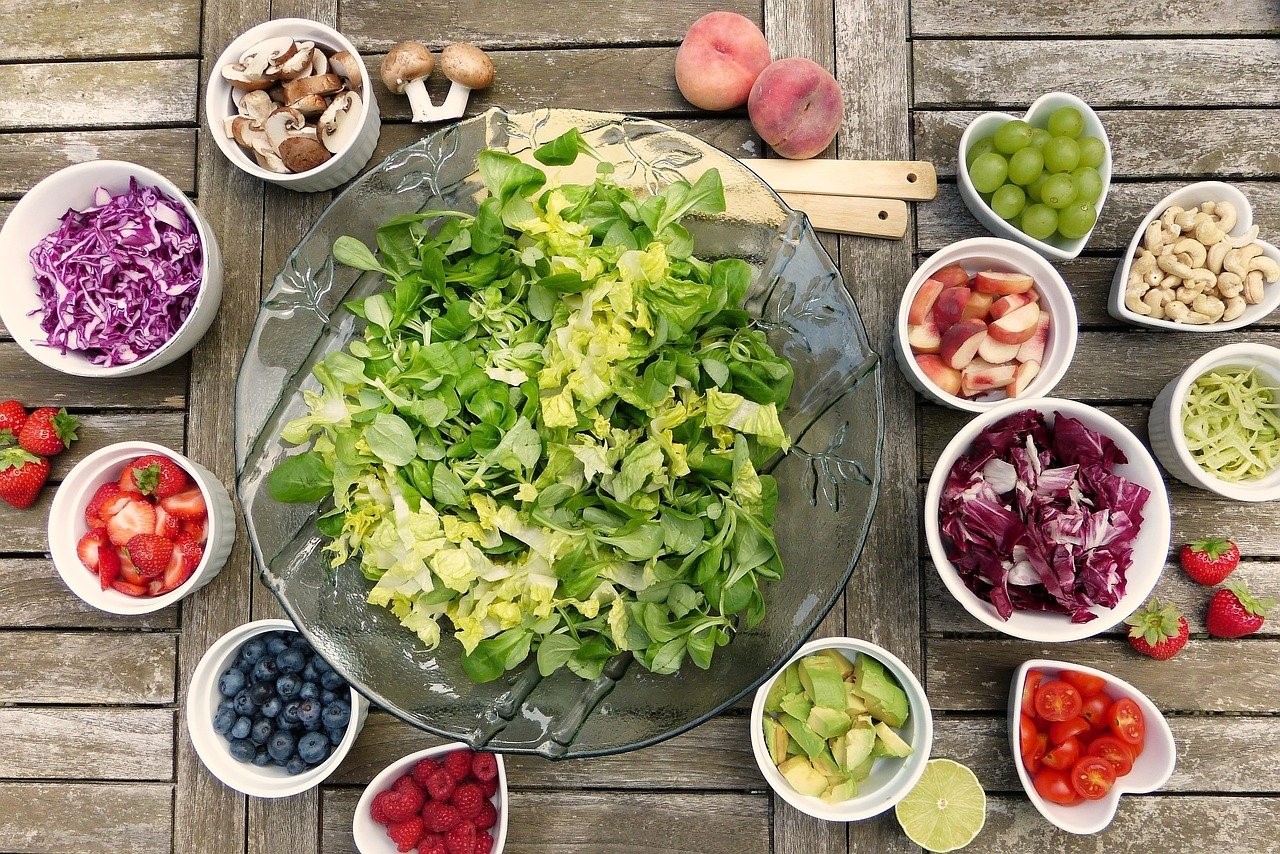 Top 5 Best Organic Freeze Dried Foods in 2021- Perfect for Emergencies and Survival
Organic foods are hard to preserve since they haven't gone through any irradiation procedure and don't have any form of preservative. They also have higher bacterial exposure.
Genetically modified foods last longer (although they lose their natural taste in the process). Naturally, organic food consumers will face a bigger challenge while stocking up for emergencies and survival.
It beats logic to subject yourself to consuming pesticide residues from conventional foods during emergencies after investing an arm and a leg in keeping your diet organic, undoing all your hard work. Using chemical preservatives to increase the shelf life of your organic foods is also retrogressive.
Freeze-drying is the most ideal conservation method for organic foods. The food is rapidly frozen, and their water content crystallizes to ice which is removed by placing the frozen food in a vacuum to lower the pressure.
The resultant ice crystals are then made to sublime (turn from solid directly to gas) by raising the temperature to an appropriate level. You can retain the flavor of the food and make it last without cooking or heating it.
Freeze-drying is a sensitive process that requires special equipment and expertise. Consequently, we mostly purchase these foods ready-made from specialists. It is never too early to stock up on your organic emergency foods; they are not as common as regular emergency foods and require adequate shopping time.
This guide aims to save you some time by pointing you towards some of the best organic freeze-dried food currently available on the market that you can add to your emergency food supply.
1. ReadyWise Emergency Food Supply's Organic Bucket
Sale
ReadyWise Emergency Food Supply, Freeze-Dried Survival-Food Disaster Kit, Camping Food, Prepper Supplies, Emergency Supplies, Freeze-Dried Fruit Bucket, 20-Year Shelf Life, 120 Servings, Fruits
ESSENTIAL SURVIVAL KIT: Each bucket contains 120 servings with 4 different fruit options.
JUST ADD WATER: Each serving is easy to prepare in any emergency circumstance using just water.
LONG-LASTING STORAGE: Durable, storable food pouches keep shelf rations fresh for up to 20 years.
VARIETY PACKS: Get a selection of 4 unique ready-to-eat freeze-dried fruits in each bucket.
BE READY: From emergency food rationing to hiking and camping, our shelf-stable food is there for you.
This is a Wise Company product, a manufacturer and marketer of freeze-dried and dehydrated food for emergency based in Salt Lake City, Utah, in the United States. They have been in the industry since 2009, so they bring more than a decade of experience and customer satisfaction to the table.
Their range of freeze-dried foods includes meats, powdered eggs, dairy, gluten-free products, freeze-dried fruits and vegetables, and an assortment of starches to go with them (like dried rice and pasta). They are a great addition to any food supply kit, whether you will be surviving a snowstorm, a hurricane, or any other emergency.
The food is great tasting and can be easily prepared in minutes by just adding water. Due to dehydration, they are considerably lightweight. This, combined with the convenient grab-and-go handles on their buckets, makes them easy to carry. The buckets are stackable, facilitating easy storage since you can pile quite a number on top of each other.
The food is safely sealed in metallyte pouches: water, oxygen, and contamination proof and guarantee they will keep for long; they have a shelf life of up to 25 years. Most pouches only contain four servings in a bid to avoid wastage. This enables you to open only what you need to use as the rest is safely sealed.
Their organic kit bucket contains 30 servings of oatmeal in 3 pouches, 20 servings of white cheddar broccoli soup in 5 pouches, 20 servings of pasta primavera in 5 pouches, and 20 servings of pineapple chipotle chili in 5 pouches. It gives you a variety of combinations to ensure your meals are not boring and you can preserve what you did not use.
2. Augason Farm's Lunch and Dinner Variety Pail
Emergency Survival Food Storage - 60 Large Servings: 16 Lbs - Freeze Dried Prepper Meals - Disaster Preparedness Supply Kit - Camping, Hiking, RV & More
22,240 Calories - 17 lbs - 60 Large Servings of 15 Delicious different easy to prepare entrees
Compare Legacy to other food storage products: Lowest cost per day (2000 Calories) - Lowest cost per pound of food
Largest Serving Size in the Industry: Serving Sizes 1.5 to 2 times larger than competing packages - Voted Best Tasting Food Storage
100% Certified GMO Free - 25-year shelf life - Meals come in 4-serving Mylar pouch with an oxygen absorber and nitrogen flush - Packed in 1 Large Bucket
Made in the USA - Simple to prepare meals: just add water - Perfect for Hiking, Backpacking, Camping, or Long Term Emergency Preparations
Augason Farm is a family-run American survival food company that was started in 1972 by Phil Augason. It was his reaction to the poor quality of emergency food products available in the market at the time. Their first project produced tasty, healthy powdered milk, which they nailed after a few trials, introducing their number one selling Morning Moo instant milk.
Morning Moo's success encouraged them to venture fully into the survival food business as they realized a ready market for nutritious and great-tasting emergency food. They are currently a globally respected, diverse emergency food company whose integrity is not questionable when they label their product organic.
They try to retain the great taste of food as they preserve it while ensuring they meet or exceed the daily human caloric requirement, estimated at 2,000 plus calories by the United States Government's Department of Agriculture (USDA). Their freeze-dried foods include fruits, vegetables, sweet corn, different meats, pasta, rice, cheese, and different variety packs.
The variety pail has eleven varieties of entrees and soups, complete meal solutions in individual pouches. This enables controlled consumption. The 4-gallon pail has 92 servings that together pack 557 grams of protein and 21,170 calories, sufficient to sustain a grown human being for 10 days in a crisis. They are easy to prepare since all you do is add water, and they are ready within minutes.
You can have multiple pails in your food kit as they are easy to store and carry when necessary. The pails have grab-and-go handles for swift evacuation and are stackable, so you can store them in your pantry, garage, mobile home, or the temporary shelter you are using during the emergency.
The meal pouches are watertight, airtight, pest-proof, and heavy-duty, so your food will be kept safe for the entire 30-year shelf life, away from contamination.
3. Legacy Premium Survival Food Storage
Emergency Survival Food Storage - 60 Large Servings: 16 Lbs - Freeze Dried Prepper Meals - Disaster Preparedness Supply Kit - Camping, Hiking, RV & More
22,240 Calories - 17 lbs - 60 Large Servings of 15 Delicious different easy to prepare entrees
Compare Legacy to other food storage products: Lowest cost per day (2000 Calories) - Lowest cost per pound of food
Largest Serving Size in the Industry: Serving Sizes 1.5 to 2 times larger than competing packages - Voted Best Tasting Food Storage
100% Certified GMO Free - 25-year shelf life - Meals come in 4-serving Mylar pouch with an oxygen absorber and nitrogen flush - Packed in 1 Large Bucket
Made in the USA - Simple to prepare meals: just add water - Perfect for Hiking, Backpacking, Camping, or Long Term Emergency Preparations
They are produced, packaged, and marketed by Legacy Food Storage, an American food company based in Salt Lake City, Utah (They also have an outlet in Victoria, British Columbia, Canada, which is an active earthquake zone. Here they are sold and marketed by Total Prepare Inc. a Canadian company).
Legacy stands out because they accommodate people with special dietary needs in their survival foods. Most survival foods use high carbohydrate ingredients to boost their calorie count, providing more energy per volume.
This may not be ideal for people with diabetes as their blood glucose levels may spike and pose a health risk during emergencies. This can be hazardous because medical assistance will not be readily available, and their medication, like insulin, needs to be administered with strict schedules.
The legacy essentials line caters to these special needs by providing healthy options or supplementing the premium survival food storage for a healthy eating plan. They have bulk emergency food ingredients like powdered eggs, honey powder, pancake mix, diced onions, and lower carb options like meats and vegetables.
These increase the caloric count while lowering the overall carbohydrate quotient in the meal. They are digested, absorbed, and metabolized slower, so they will also help in portion control. The essentials also take care of other special dietary needs like low sodium levels, gluten intolerance, vegan and various food allergies.
They offer free shipping on all orders within the United States and conditionally to Canada with a minimum order threshold.
They come in stackable flip-lid storage buckets that only weigh 17lbs, so they don't require a lot of storage space, and they are easy to carry and access. The food is stored in nitrogen-flushed mylar pouches with oxygen absorbers which keeps it fresh and uncontaminated. It has a 25-year shelf life.
Legacy foods are fully organic without artificial flavors and flavor enhancers like monosodium glutamate (MSG) and autolyzed yeast extract (AYE).
The package has 60 servings with an average of 399 calories per serving, contained in 4 serving pouches with a great variety of entrees. Their serving sizes are one and a half to two times the other survival food packages. This lowers the cost per pound of emergency food.
4. NuManna Organic Family Pack
NuManna USDA ORGANIC Family Pack 162 Servings, Emergency Survival Food Storage Kit, Separate Rations, in a Bucket, Meals Included Have 25 Year Shelf Life, GMO-Free (Single)
Each Organic Family Pack bucket contains a total of 162 one cup servings, all of them USDA organic
This is high quality food you can enjoy tonight or 25 years from now
Free of pesticides, GMO corn derivatives, hidden MSG, GMO soy, artificial colors, corn syrup, refined sugars, hydrogenated oils, chemical preservatives, chemical flavor enhancers and is also heavy metals tested!
The world's first organic food storage solution
It really is good enough to eat now and it stores well enough to be there when you need it years from now
NuManna is a family-run American business founded in 2011 and has since grown into a nationally trusted brand to provide food-preparedness solutions. Their products are all made in America and are certified to have passed all the USDA standards. They are also non-GMO and contain no added preservatives or hidden flavor enhancers like MSGs and AYEs.
This is a pioneer product that is wholly organic, and they have made it a point to display all the ingredients of the different entrees on their packaging as a statement of transparency. It makes it safer for users who may have allergic reactions to know what to keep away from.
The organic family pack has 162 servings of various organic entrees that give you a wholesome dietary balance and the desired change of meals. Your options include organic powdered milk, cheddar broccoli soup, classic chili, brown sugar oatmeal, pasta primavera, Italian pasta with marinara, black chia seeds, sweet habanero chili, mac 'n' cheese, pancake mix, and quinoa.
They are easy to prepare as all you do is add water to rehydrate them and heat for a few minutes.
The bags are resealable, so the food can last in dry form for up to 1 month after opening, three months if refrigerated.
5. Mountain House Adventure Meals' Essential Meal Assortment Bucket
Mountain House Essential Bucket | Freeze Dried Backpacking & Camping Food | 22 Servings | Gluten-Free
DELICIOUS MEAL ASSORTMENT! To our gluten-free adventurers, this one's for you. Enjoy 4 days' worth of breakfast, lunch, & dinner entrees on your adventure. Contains 12 total pouches (or 22 total servings) of all gluten-free freeze-dried goodness.
NO ARTIFICIAL FLAVORS OR COLORS & CERTIFIED GLUTEN-FREE - Each meal is certified gluten-free by GFCO. Meals included: (4) pouches of Beef Stew, (2) Breakfast Skillet, (2) Scrambled Eggs with Bacon, (4) Rice and Chicken.
QUICK PREP - Just add hot water to the pouch & eat in less than 10 minutes, with no cleanup. This pouch is wider and shorter, providing a great bowl-like experience. To prepare all meals in this bucket, 17 cups of water will be needed.
LIGHTWEIGHT & COMPACT - Bucket is easy to carry & store. Bucket weighs 6.15 lbs & is 12"(L) x 10"(W) x 12.31"(H). Enjoy in the backcountry or on your next cmaping trip. With a 30-Year Taste Guarantee, it's a great addition to your emergency food supply.
RECYCLABLE - Recycled used pouches with TerraCycle to reduce waste.
Mountain house honed its survival food skills by providing for the United States Special Forces, which started as a response to a military request for tasty, long-lasting, and lightweight food. This was during the Vietnam war.
They continued making food and including other military branches afterward. As the war died, the surplus was taken to sporting goods stores and military stores, where they quickly sold out to civilians.
The Mountain House we know today was borne of the realization of civilian demand for great-tasting yet easy to prepare survival food. Since then, they have been producing freeze-dried emergency and survival foods for the military and civilians and have over five decades of experience, research, and development. They are based in Albany, in the Willamette Valley of Oregon.
The essential meal assortment bucket has 22 servings of delicious, freeze-dried Adventure meals packed in 12 pouches. It comprises breakfast, lunch, and dinner meal options that can last a grown human for four days.
All the meals are certified gluten-free by the Gluten-Free Certification Organization (GFCO) and have no artificial flavors or colors. You have 4 beef stew, 2 breakfast skillets, 2 scrambled eggs with bacon and 4 rice and chicken among the twelve packages.
The pouches are wide, short, and watertight and are used as bowls to prepare and serve the meals, relieving you from the burden of carrying utensils and cleaning up after meals. They are also eco-friendly because they are recyclable under the TerraCycle program. Individuals can even earn points for their proper disposal after you are done with them.
They are lightweight and portable and can be used when camping, on your RV, during hunting trips, at home, and during emergencies.
Mountain House Adventure meals have the longest shelf life rating of 30 years, backed with a taste guarantee for the same period.
Why Organic?
We obsess over organic foods because we want to retain the natural element and biodiversity of the food we consume by avoiding genetic modification and the use of chemicals for fertilizers, pesticides, or synthetic food additives. We also feel that they taste better and know they have more antioxidants and essential vitamins.
We are opposed to other food production methods because we are either concerned about the environmental consequences of certain food production methods or fear the chemical burden on the body that may be caused by consistent exposure to these chemicals from what we eat.
This comes with potential health risks. Some of the maladies that have been associated with toxic chemical exposure are birth and growth defects, compromised immunity, mutation, hormonal imbalance, organ damage, and certain cancers. We prefer not to gamble against these odds.
Freeze-drying is the only long-term food preservation method that does not employ the use of chemicals and retains the food's flavor. It enables the maintenance of organic integrity, allowing you to maintain your standards even during emergencies.