Last Updated on February 6, 2023 by admin_hunter
Whether you just want to diversify your investment portfolio or have concerns about the future and want to hold a type of asset that is not susceptible to disruptions to traditional financial markets, purchasing precious metals can be an ideal solution.
Investing in precious metals, particularly physical precious metals, can be somewhat confusing. There is plenty of misleading information, so it is essential to know what you are doing before you rush out and spend your hard-earned money on various types of precious metals.
We have decided to provide this straightforward guide to buying precious metals. Not only will we cover all of the essential information you should know before you get started, but we will also recommend some valuable resources you can use to gain an even greater understanding of how this unique investment asset works. Furthermore, we will even recommend some precious metal bars you can purchase to get started!
Why Should You Purchase Precious Metals?
Before we get into the nitty-gritty of purchasing precious metals, it is worth taking a few moments to explain why it is a good idea in the first place.
Precious metals are one of the easiest ways to safeguard against inflation and political instability. Unlike currency, the value of precious metals tends to be highly stable. That is because the value is linked to the true scarcity of the metal itself rather than the currency's perceived value.
Owning precious metals is also an easy way to diversify your investment portfolio. Even if you want to use a traditional savings account and put your money into the stock market, you can also hold precious metals to keep some of your money in a less volatile investment vehicle.
Precious metals are tangible assets, meaning you can hold and trade them without needing to rely on banks or a stockbroker. In an emergency, precious metals are also very liquid assets, meaning they can be traded or converted into cash quickly, which is not the case with real estate and other physical investments.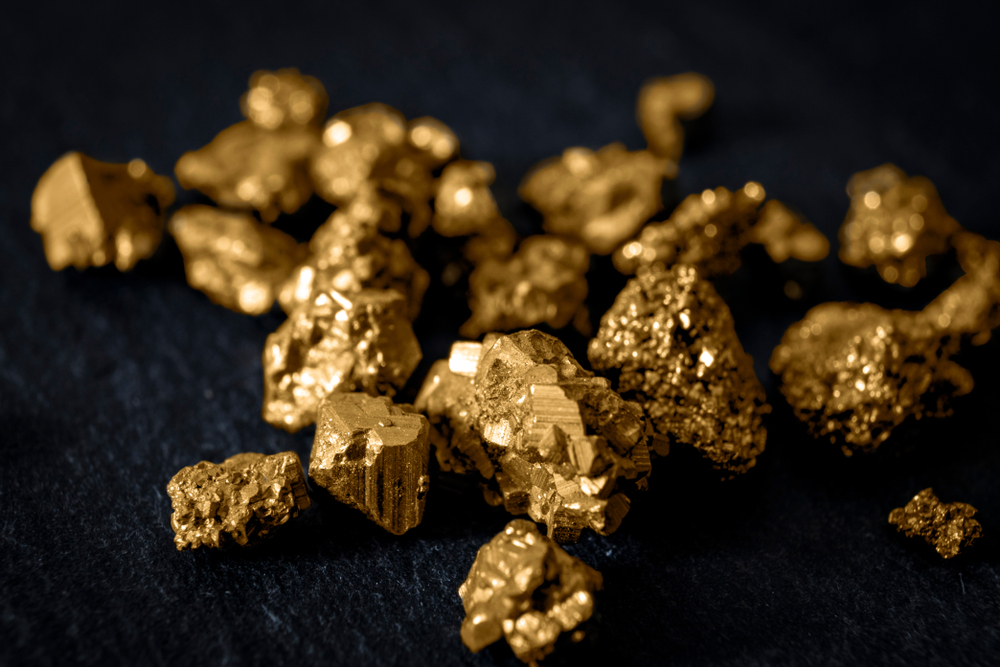 The Golden Rules for Investing in Precious Metals
Now that we have explained why owning precious metals offers numerous advantages, we can get into some of the critical rules you should follow. These rules all center around common mistakes that many beginners often make.
You will avoid costly errors that could detract from your long-term financial goals by avoiding these mistakes.
Avoid Pushy Retailers that Charge High Commissions
Fortunately, the precious metals market is very accessible to the average person. This means that you only need to rely on the services of a broker if you are purchasing very high volumes of precious metals.
This also means you can avoid paying high commissions and fees to purchase precious metals. No reputable precious metals retailer will push you to make purchases and claim that you must act quickly. One of the most appealing qualities of the precious metals market is that prices are relatively stable. Do not fall for a retailer's efforts to persuade you to buy more than you are comfortable with to achieve quick profits.
Do Not Have Unrealistic Expectations
Understand that purchasing precious metals is not going to make you rich overnight. This type of investment is a way to safeguard yourself against the many pitfalls of saving cash and investing in an unstable stock market.
This means that precious metals are a better long-term investment than a short-term, get-rich-quick type of investment. By having realistic expectations of what precious metals will do for you, you will be far less tempted to panic sell the metals you are holding.
Understand That There is a Big Difference Between Physical Precious Metals and ETFs
As you may have guessed, you can hold physical precious metals in your hands. These are the metal coins and bars that you can purchase. Many first-time precious metals investors get confused and buy precious metal ETFs or exchange-traded funds.
If, for example, you owned a gold or silver ETF, you would simply hold a piece of paper indicating how many shares of the fund you own. In other words, you would not own any physical gold or silver. You could not go and claim these physical metals; you simply possess a piece of paper tied to those metals' market value.
If you have a prepper mentality, or you have concerns about geopolitical stability and want a tangible investment that you can hold onto, you will want to invest in true physical forms of precious metals rather than precious metal ETFs.
Make Sure You Do Your Research
While we will do everything we can to educate you, you must do as much research as possible before spending a significant amount of money investing in precious metals.
When it comes to the precious metals market, there is plenty of information to sift through. You should know what types of metals you want to purchase and why. You should also know what form you want to buy those metals in and where you will store them.
The online financial media website Investopedia can be a helpful resource. We recommend their Beginner's Guide to Precious Metals for those just starting.
If you are looking for a more thorough breakdown of the basics of precious metal, we highly recommend picking up a copy of Precious Metals Investing for Dummies. This book provides you with proven investment strategies and explains how the precious metals market works.
You will learn everything from how to research the market performance of a particular metal to how you can identify your own precious metals investment goals.
Types of Precious Metals Should You Buy
Now that you know why investing in precious metals is such a good idea and what common mistakes you should avoid when purchasing your own precious metals, we can get into our overview of the various types worth spending money on.
1. Gold
Gold is the first type of precious metal that springs to mind whenever most people think about investing in currency alternatives. There are plenty of good reasons for the popularity of gold as an investment vehicle.
For starters, gold has been in high demand for thousands upon thousands of years. Its unique physical qualities include its immunity to corrosion, ability to conduct heat and electricity, and eye-catching appearance. Gold also has practical industrial applications and is used as the base material for most types of jewelry.
People often flock to physical gold as an asset with a high and stable value. For this reason, it is one of the best ways to safeguard against inflation. It also has an exceptional value-to-size ratio, meaning even a small, highly portable amount of gold can be worth a significant amount of money. For preppers and those with concerns about the stability of society in the future, this is one of the many reasons why gold is so attractive.
Buying Gold
Since gold is so valuable, individual investors will often purchase it in the form of 0.9999% pure gold coins rather than large bullion bars.
If you want to purchase a relatively small volume of gold directly, we recommend purchasing 1-oz Gold Coins from a reputable mint. This 2022 1-oz Gold Buffalo Mint State Gold Coin is a good option.
2. Silver
Silver is usually considered the second most traded type of precious metal. It can be traded as a value-holding asset but has numerous applications as an industrial material. This is part of the reason why the value of silver tends to fluctuate more than gold.
If there is demand for silver from the industrial market, the value will surge. For example, silver is now used in various types of electrical appliances and medical equipment, so its value is relatively high. With that said, if this demand from the industrial sector diminishes, so will the value of silver.
While it is relatively volatile, it is still a good investment asset, as its relatively low cost means you can build your silver stock over time.
Buying Silver
If you want to invest in silver, the purity of the silver you buy must be extremely high. Ideally, you will purchase investment-grade silver bullion of at least 99.9% pure silver.
You can purchase pure silver in weighted increments, with most bought in the form of 1-oz coins or much heavier bars. The United States Mint offers 1-oz American Eagle Silver Bullion Coins each year, which are helpful as investment pieces.
This collection of Ten 1-oz Silver Bars from the Australian Mint comes with certificates of authenticity that prove they are made from 0.9999 fine investment-grade silver.
3. Platinum
While platinum is a less traded type of precious metal than gold and silver, it can also hold its value. In fact, at times, it can even fetch a higher price than gold because relatively little platinum is mined each year.
Like silver, platinum has numerous industrial applications. It plays a critical role in the automotive industry, so platinum demand has remained high over the past 100 years.
The value of platinum is also greatly influenced by the geopolitical conditions in the countries where it is mined. Since most of the world's supply of platinum is mined in Russia and South Africa, conditions in those countries are very important when assessing the value of the metal. Naturally, when the supply of platinum diminishes, the value increases quite dramatically.
Buying Platinum
Since the value of platinum can be so volatile, it is not the most stable type of investment. With that said, if you hold platinum while the demand is high, you could be in a strong position.
Like gold and silver, you can purchase investment-grade platinum in the form of decorative coins and bars. The United States Mint offers non-circulation platinum coins, like this 1-oz Pure Platinum American Eagle Coin, which is backed with a certificate of authenticity.
4. Palladium
Like platinum, palladium has numerous industrial applications. It is used in various types of electronics, as well as critical pieces of medical and dentistry equipment.
It is also a scarce type of metal, so it can hold its value quite well. While it is less popular as an investment asset than the three other types of precious metals we have gone over, it is still an option you may want to consider.
Buying Palladium
Buying palladium is more complex than purchasing gold, silver, or platinum, as palladium coins and bars are far less common. If you are interested in buying palladium, you may have to contact a local dealer.
As is always the case when you are purchasing from a precious metals dealer, ensure that the purity of the metals you buy is legitimate. You should also request a signed certificate of authenticity.
For More Information
If you are interested in safeguarding yourself and your family with inflation-proof assets, we recommend reading our guide to the Best Financial Investment Assets for Preppers. We cover precious metals and go over other investment vehicles that offer greater long-term security than simply holding cash.
You can also read our guide to the Best Ways to Diversity Assets for Preppers. Again, this guide will help protect your income from political instability, inflation, and catastrophic events. When the worst happens, you want to avoid having all your money tied up in the banks. Numbers on a computer screen will not be helpful to you if the grid goes down or the banks are otherwise disabled.