Last Updated on October 12, 2022 by admin_hunter
Potted meat is a great option for emergency food supplies or as a source of nutrition for survivalists on the move. For example, when camping, hiking, backpacking, on a road trip, or military missions.
Its precooked state makes it ready-to-eat, and the hardened fat layer preservation technique enables it to last for longer. It is also rich in proteins and fat that provide you with energy. However, it contains high amounts of fat and salts, and preservatives, making it unhealthy if consumed too often.
What Is Potted Meat?
Potted meat is cooked meat that is preserved by pressing it hard in a pot to remove air and then sealing it with a layer of hardened fat. Potted meat has been around since the 1700s. In the days when refrigeration was not yet discovered, potting meat was a popular means of preservation.
Traditionally, only one type of meat was used for making potted meat. Currently, some manufacturers combine three or more types of meat. The various types of meats that can be used in potted meat include beef, chicken, pork, organ meats, duck, turkey, etc.
Why Is Potted Meat Sealed with a Layer of Fat?
The hardened layer of fat serves as a cap to keep moisture and oxygen away from the meat. For bacteria to survive, it requires moisture and oxygen. The layer of fat prevents any bacteria that was already in the meat from proliferating and keeps away any new bacteria. Therefore, the layer of fat is vital to preserving the meat.
How to Store Potted Meat
The best place to store your potted meat is in the refrigerator to prevent the hardened layer of fat from melting. If you are on the move, you could bring along a mini cooler or mini fridge to preserve your potted meat. Otherwise, store it in a cold place.
The average shelf life of potted meat is six months as long as the hardened fat of the layer is intact. Once opened, consume immediately and store any remaining potted meat in the freezer.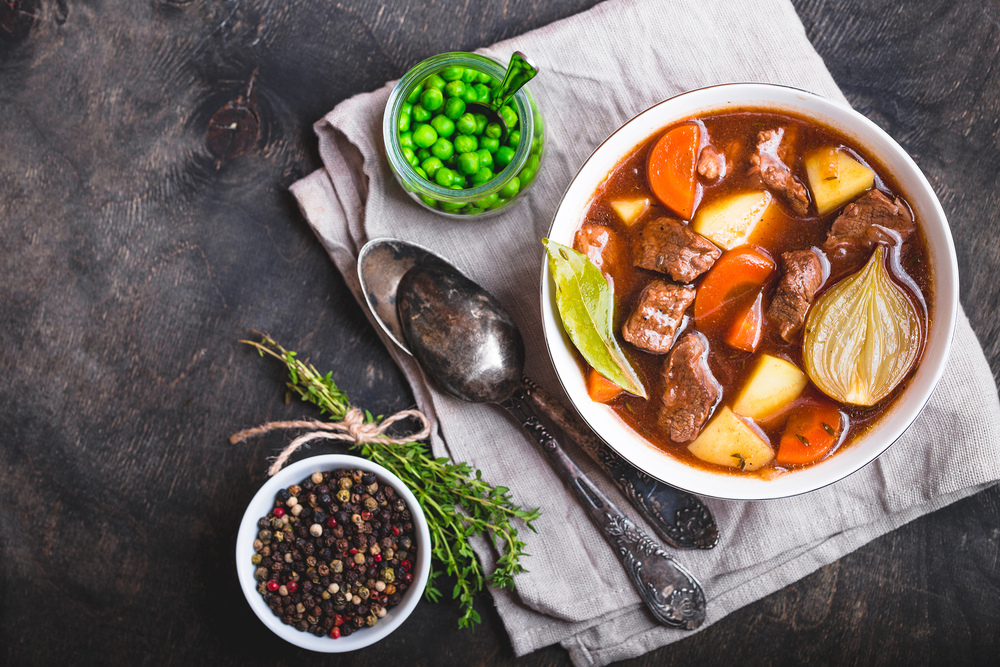 How Is Potted Meat Consumed?
Potted meat has a reputation for having an unpleasant taste and texture. As such, many people find it unpalatable to consume on its own. Therefore, it is best consumed with other types of foods.
Since it has a pasty or mushy consistency, it is often spread on crackers or bread to make a potted meat sandwich. Some people mix it with cream cheese, mustard, or herbs to improve its taste.
If consuming the potted meat at home, you can use it to make meatballs and cook them in tomato sauce. You could also run it under a broiler until it browns. Other people use it as a substitute for canned tuna in tuna salads.
How to Make Potted Meat at Home
There isn't a huge variety of potted meat on the market like there used to be in the early 90s and 2000s. And, the few brands available are not as tasty and contain preservatives. Therefore, if you have some time and want to stock up your emergency supplies, you might want to make your own potted meat. It will be tastier, and you will know the exact ingredients used.
What You Need
Coffee cups
Saucepan
Large pot
Muddler
2lbs of beef
I cup clarified butter
1lb whole butter
Steps
Slow cook the beef until it is falling apart.
Once the meat is tender and well-cooked, shred it into small bits. You may add herbs during the cooking process to enhance the taste of the meat.
Leave it for at least 8 hours to cool completely.
Place the shredded meat in a large bowl and begin to mush it using your muddler or something else that will mash the meat. You could also use a meat processor for this process.
Add a third portion of your butter into the meat and continue mixing until it is fully incorporated.
Fill each coffee cup with the meat and butter mix.
Using a spoon, press down the mix and leave 2 inches from the top.
Heat some water in the saucepan and place their coffee cups that contain the mix inside the hot water. Leave the caps in the water for about half an hour until the content is warm up to about 200 degrees Fahrenheit.
Remove the cups and pour the water.
Use the saucepan to melt the clarified butter.
Fill each cup with the clarified butter to the brim.
Leave it to chill until the butter hardens.
Your potted meat is now ready.
What Are the Most Popular Brands of Potted Meat?
The two most popular brands of potted meat on Amazon and across the US are Armour and Hormel. Both use mechanically separated meat, beef stripes, and salt as part of their ingredients.
Amour Star Potted Meat
One 3 oz can of Armour Star Potted Meat
Versatile, ready to eat potted meat
Gluten free canned meat made with pork and chicken
Spread the canned food on crackers, or use it to make sandwiches
Ready to eat canned chicken and pork meat doesn't require any cooking
Armour potted meat products incorporate more ingredients, including two types of partially deflated cooked fatty tissues. On the other hand, Hormel uses fewer ingredients but does not include sodium erythorbate. Another popular brand of potted meat is Libby's
What Is the Future of Potted Meat?
Canned meat has, over the years, become the preferred option for preserving meat, with only a few potted meat products available on the market. Some concerns that have led to the decline in the popularity of potted meat are the use of low-quality meats and undesirable texture and taste.
For instance, some manufacturers use mechanically separated chicken or turkey. Although the USDA considered this type of meat safe for human consumption, it is considered low quality, and manufacturers are required to label mechanically separated meat.
Conclusion
So, what is potted meat? Potted meat food product is a great emergency food supply to have either in your house or while on the move. You could stock up on commercially produced potted meat or make your own at home. If you are concerned about the high-fat levels in potted meat, canned meat may be a better option.