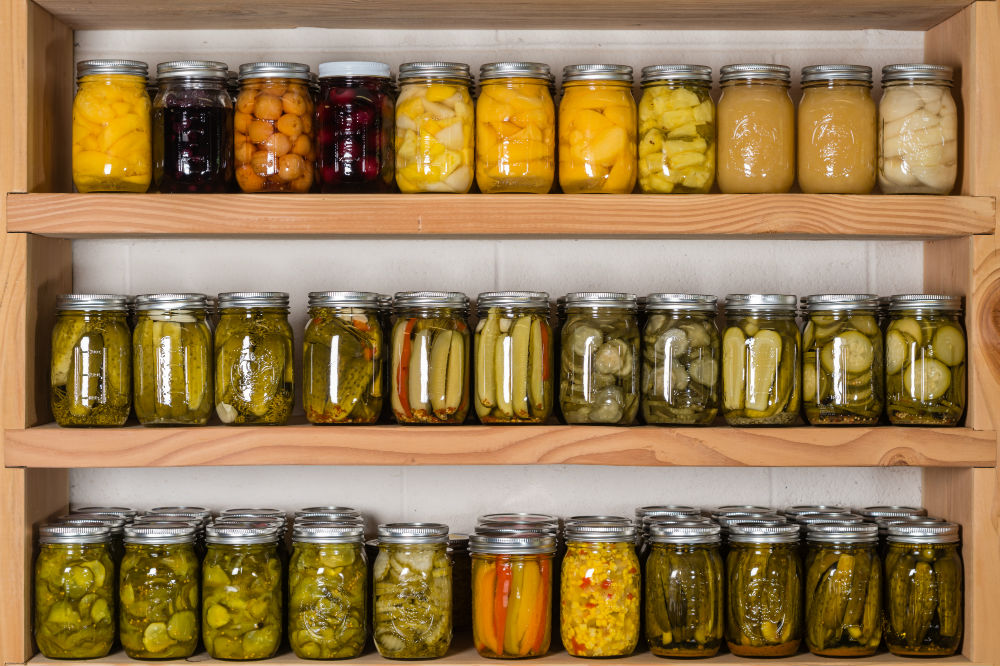 The Survival Tabs Eight Day Food Supplies Review
The Survival Tabs Eight Day Food Supplies: QUICK OVERVIEW
In 1962, Jhon Glenn became the first person to take his meal in space. After that, the efforts for making compact and nutritious food supplies increased.
As a result, many brands came up with the idea of an emergency food supply. Being lightweight, compact, and completely digestible, these supplies serve as the best replacement for food in extreme conditions.
Nowadays, emergency food supplies are not only for astronauts. In fact, athletes, hunters, kayakers, and rescue teams also take these supplies as an emergency food replacement.
If you are looking for products to help you out while dieting and bodybuilding, then these supplies can be your best bet. Thus, to help you find one of the most effective food supplies, we have reviewed The Survival Tabs for you.
The Survival Tabs Eight Day
Food Supplies Review
For 40 years, the USA-based brand, The Survival Tabs has been producing wholesome food items. The brand manufactures its products according to USDA and FDA guidelines.
The journey started after the call of the US Federal Government for the need of survival food. It happened in the '60s while searching for something that would fulfill dietary needs even when taken in small quantity.
Additionally, the brand produces its supplements to keep you alive in extreme situations. Apart from tabs, the brand also includes tactical backpacks plus emergency and survival kits. There The Survival Tabs Eight Day Food Supplies is one of their top sellers, so we've chosen to evaluate it.
Features
Here is what the survival tabs offer in its emergency supplement.
To comply with the US RDA (recommended dietary allowance), each tab contains 15 essential minerals and vitamins. As part of your percent daily value, this product contains 12 grams of total fats. Also, it contains three grams of saturated fats, three milligrams cholesterol, 140 milligrams sodium, 30 grams carbs, and four grams proteins.
Moreover, it also contains vegetable oil, calcium phosphate, and ascorbic acid. In addition to this, it has Vitamin A, B1, B2, B5, B6, B12, C, D, E, and other essential minerals.
Originally prepared for space programs, this supplement is a practical way of meeting up the daily nutrient intake in an emergency. Plus, you can take them in disaster or calamity.
Other than disasters, you can use these tabs while boating, camping, trekking, biking, and hunting. Thus, they are also suitable for any other outdoor activity.
These pills are 100% digestible and quickly assimilate in your body cells without wasting even a single calorie. In return, these pills efficiently nourish your body in the smallest possible size.
Its compact size, zip-lock, and personal pouches make it extremely convenient for individual use. Plus, the pack weighs only 40 ounces, weighing 10 ounces per pouch. As you can see, this tab is light enough to fit in travel bags and emergency kits.
To reduce the blandness of pills, they are flavored including butterscotch, chocolate, vanilla, and strawberry. Hence, it offers you a variety of tastes even in outdoor activities or during any calamity.
A single package can help you survive for eight days in harsh conditions. Also, the package contains four pouches, each having 24 tablets, 94 in total.
A single tablet, weighing 3.9 grams, serves 20 calories, so be sure to take 12 pills daily to meet the specified calorie requirement. Keep in mind, on adventure trips, you burn more calories than your average calorie burn.
This product can last for 25 years. You can easily store these supplements at room or freezing temperature.
From the tests, we got to know that temperature and time have a minimum effect on the nutritional value of these tablets. However, it is better to rotate them to ensure the maximum food value every two to three years.
Summary
If you are looking for a ready-to-eat nutritional supplement for your outdoor activities, then the Survival Tabs might be the best deal available for you. Ensuring the maximum digestibility, these pills help to continue your routine work without having to take any solid food.
By replacing the snacks and solid food, these pills can also reduce your body weight. Available in four assorted flavors, these compact, and conveniently packed 96 emergency tablets can be your savior in unfavorable conditions.
However, this product lacks potassium, so you may need a different source for such. Similarly, it contains non-fat dry milk; hence, people who have lactose tolerance and allergies cannot consume it.
Comparison
It is always better to compare our pick with other available options. This comparison will not only help you in knowing the difference between the products but also, you will get to know why we have selected this product for you. As such, we have compared our chosen product with another good option, which is the NorthWest Fork Emergency Food Supply.
Although the UK-based brand of NorthWest Fork, Kester Foods, is 20 years older than the Survival Tabs, the later is exclusively famous for its emergency food pills. On the other hand, Kester Foods owns a range of food and gourmet companies.
Both of the products are non-GMO (Not Genetically Modified Organisms), but the NorthWest Fork supply can last for only ten years. Available in tablets, the Survival Tabs are easy to swallow without water. On the contrary, you will need to hydrate the NorthWest food supply to consume it.
In addition to this, the right amount of nutrients in Survival Tabs help you to keep going without food. The NorthWest Fork food supply is only based on three staples: oats, fruits, and beans.
For that reason, the Survival Tabs are ideal for anyone who loves outdoor and adventurous activities. Not only that, but you can also consume the Survival Tabs to lower your carb intake while dieting.
Evidently, the price of Survival Tabs wins the race as this nutritious product is available at a minimal price in comparison with the other one. Overall, the Survival Tabs are the best food replacement for travelers, campers, boaters, bikers, hunters, and even for dieters.
Verdict
The Survival Tabs are designed to fulfill your nutritional needs with their small size. This feature makes these pills an excellent choice for athletes, rescue teams, battalions, astronauts, and bodybuilders.
Ideally designed for emergency conditions, these supplements can help you last for eight days without consuming any food. Above all, you can also use them as regular snacks. Just open the bag, pick a flavor, and enjoy the taste.