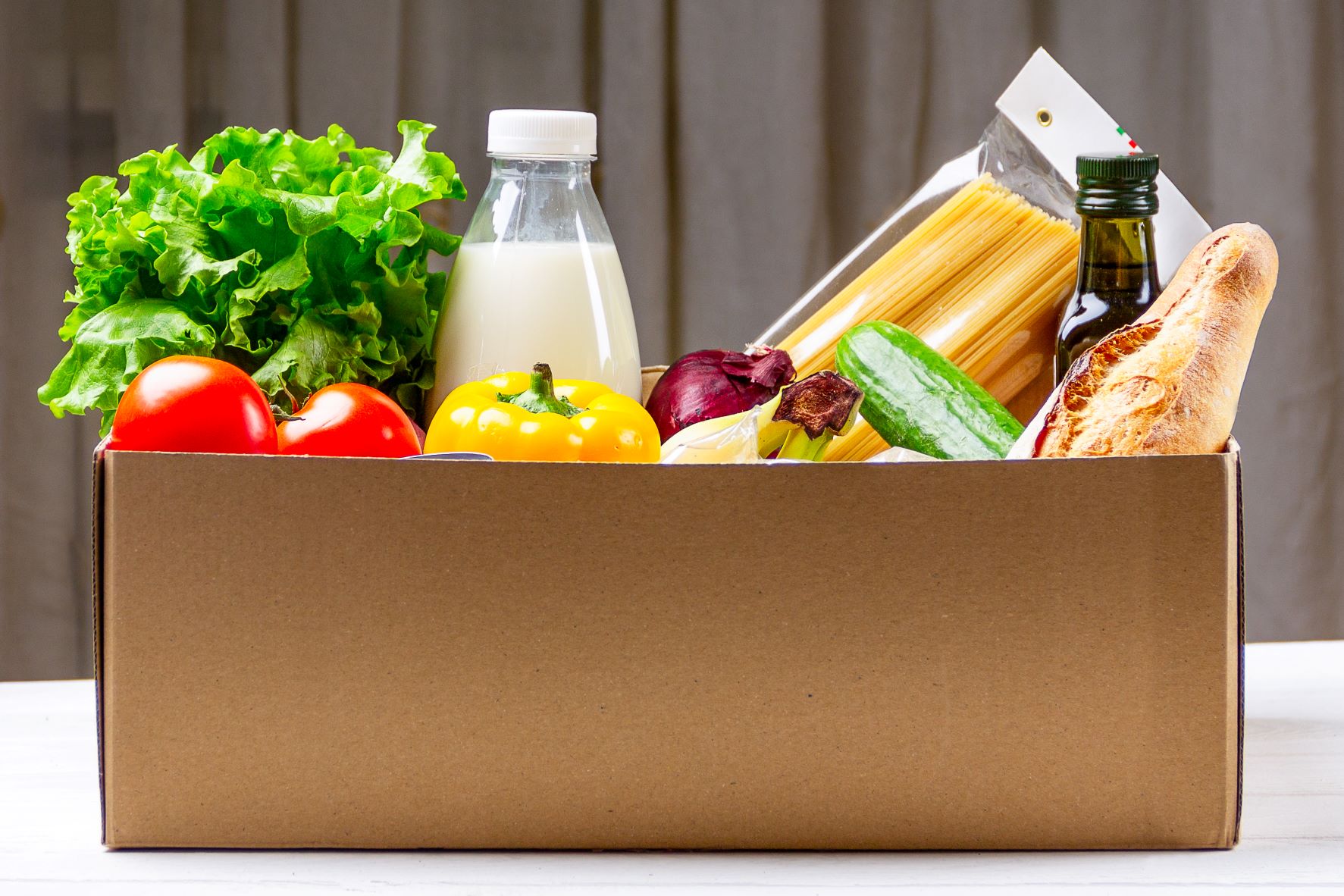 Best Emergency Food Kits for 2021
Best Emergency Food Kits for 2021
When you and your family face emergencies, your access to food may suddenly get taken away. Whether it is from natural disasters, food shortages, or whatever life could throw at you, it is essential to be prepared. A quality emergency food kit can keep you replenished for months at a time.
What are the best emergency food kits on the market? Below we highlight five of our most trusted brands, packs, and their specific meal choices. If you choose one of the options on the list, you receive a reliable meal plan of high-nutrient foods for the long run.
The Wise Company Emergency Food Supply provides 60 servings of delicious, ready-to-eat entrees. These meals include pouches of cheesy lasagna, chili mac, pasta alfredo, chicken noodle soup, stroganoff, tortilla soup, potato pot pie, and much more. This emergency food has a 25-year shelf life, making it a viable option throughout time.
They package all meals in a convenient bucket, which you can easily store in your pantry or vehicle for emergencies. This container is also an easy carry for long hikes, bike rides, and other off-road excursions. The Wise Company also safely seals the food within Metallyte pouches. Each mini-pack has a handle, making it an easy grab for dire situations.
Preparation is simple with the Wise Company emergency food supply. You add water and let it sit for 10-15 minutes. There is no cooking necessary, and the food choices are diverse.
Mountain House 14-Day Emergency Food Supply
Mountain House 14-Day Emergency Food Supply Kit
Prepare for anything life throws your way with Mountain House's Just in Case 14-Day Emergency Food Supply, Inside you'll find 42 pouches of our famous, easy-to-make meals all in a compact package for easy storage
The Mountain House emergency food supply is a comprehensive option for a two-week camping trip. It contains tasty meals that satisfy your breakfast, lunch, and dinner appetite. The company promises a 30-year guarantee on the food to remain fresh for the long haul. These meals are also ideal for backpacking, travel, hunting, daily use, and emergency moments.
The 14-day pack includes tasty meals like breakfast skillets, biscuits and gravy, scrambled eggs, granola, pasta, rice and chicken, chili mac, lasagna, beef, stew, and other nutrient-rich options. The Mountain House product provides 42 pouches of the easy-to prepare-meals.
The company is a trusted brand in the industry with over 50 years of proven service. Mountain House provides a freeze-dried meal for the U.S. special forces and has a reliable track record in making quality food products for backpackers, campers, and many survival experts.
The Survival Tabs 10-Day Emergency Food Supply
The Survival Tabs emergency food supply packs a lot of nutrients into its 10-day tab solution. Out of the 15 essential minerals and vitamins, the tabs have 100% of them. The company also prides itself on utilizing high-quality protein for its tabs, which are also non-GMO and gluten-free.
The tight-knit design of the Survival Tabs emergency foot kit provides easy storage and is ideal for the most desperate situations. Its food choices are plenty, but they come in a small, convenient volume. The team at Survival Tabs designed a tab that satisfies your daily demands for vitamins in minerals. Its nutritional balance includes 60% carbohydrate, 10% protein, 5% vitamins, minerals, and fiber, and 25% fat.
This survival pack's flavor is chocolate, and it includes 120 total tablets broken up into five pouches. Another key nutrition benefit is that each tab only contains 20 calories.
When we eat typical food, we only utilize 40-70% of the calorie content. The Survival Tabs designed a formula that allows us to use 99% of the calories and approximately 97% of the protein component. For critical emergencies, these tabs deliver a valuable protein that aid in the replacement or repair of nerves, muscles, and other tissues.
Augason Farms Emergency Food Supply
Sale
The Augason Farms emergency food supply satisfies a variety of different needs outside of emergency preparedness. Its 30-day supply kit is also an excellent solution for daily meals, food storage, or the great outdoors. The food supply is also QSS-certified, making it a safe and effective option for you and your family.
Each daily food intake delivers the necessary nutrients to the body. The meal plan averages around 1850 calories daily, 46 grams of protein, and 307 servings. Augason's food pouches are packed neatly into an 8.5-g pail, which is easy to carry. The company claims that the food has a shelf life of over 25 years, which makes sure the food will be safe and reliable in the long run.
The meal options are bountiful within Augason Farms emergency food supply. You can pick from cheesy broccoli rice, macaroni and cheese, vegetable chicken soup, oatmeal, potatoes, banana chips, milk alternatives, and more. The pack also comes with a unique 30- and 45-day planner for the meals. This add-on feature allows you to track what you are eating and understand what is on the future menu.
Northwest Fork Emergency Food Supply
Sale
NorthWest Fork Gluten-Free 30 Day Emergency Food Supply (Kosher, Non-GMO, Vegan) - 10 Year Shelf Life - 90 Servings
YOU ASKED AND WE LISTENED. Introducing our new line of thicker, resealable, and stand up bags! Our packages are now 25% thicker than our previous pouches making them even more durable and great for throwing in your go-bag.
FLAVORFUL & HEALTHFUL? YES PLEASE!: All our ingredients are natural, vegan, non-GMO, kosher, and sourced from local, Oregonian suppliers! Our oats are certified gluten-free, making our emergency food supply a perfect choice with those suffering from gluten allergies, or adhering to a gluten-free diet. Most of the food used in our recipes is grown in the Pacific Northwest and is hand-picked by Oregonians, to ensure every last pea, bean and oat flake live up to our high quality standards!
MAXIMUM FRESHNESS: Each 30 Day emergency food supply is packed once your order is placed, to ensure you get a fresh, long-lasting batch! All food is hand-packed by locals in a processing plant licensed by the Oregon Department of Agriculture, under stringently controlled conditions. Our food is contained within Mylar Bags with O² Absorbers, preventing oxidation and qualitative degradation, while in storage. When rehydrated, each serving makes a FULL pint of food, simply by adding hot water!
TREMENDOUS VARIETY: Emergency food shouldn't be bland! Our 30 Day Emergency Food Supply contains six, 15-serving sized meals including: Strawberry Banana Oatmeal, Tropical Trio Oatmeal, Seasoned Green Pea Soup, Black Bean Soup, Pinto Bean Stew, and Black Bean Chipotle Stew. Armed with these amazing food selections, you'll long for every last scoop!
10-YEAR SHELF LIFE: Who knows what the next decade might bring? No one does, but you can at least be proactive and fly through the next ten years, maintaining your peace of mind and saving your sanity, when others might be scrambling for last-minute preparations. Consider buying your 30 Day Emergency Supply as investing in food insurance – would you risk going without food for even a SINGLE day? So Click Add To Cart Now & Stock Up!
Northwest Fork's emergency food supply separates itself with its variety of tasty meals. The 30-day pack includes meals with 15 servings, including oatmeal, bean soups, and more stews. Many things can happen in the next decade, which is why Northwest Fork guarantees a 10-year shelf life with its meals. An investment in Northwest Fork is viable food storage for you and your family.
The company has also made significant quality improvements to its meals. This new product line of resealable, thicker bags addresses a past customer need. The pouches are 25% thicker than the old options, and they also stand up by themselves. These mini bags also have more durable packaging, making it easy to grab and throw in your bag while on the go.
Northwest Pork takes the necessary steps to ensure that its food product goes out the door as fresh as possible. Each food item is hand-packed by workers in the local processing plant, which is a state-licensed facility. The Mylar bags prevent qualitative degradation and oxidation, keeping your food stored properly for the long run. Each serving provides a pint's worth of food when rehydrated by hot water.
Final Wrap Up
As you can see, there is an emergency food supply kit that fits your needs. Whether you need a solution for a couple of weeks or a couple of months, it pays well to have a convenient backup option when things go wrong. Invest in your food insurance today, and choose one of these quality products.