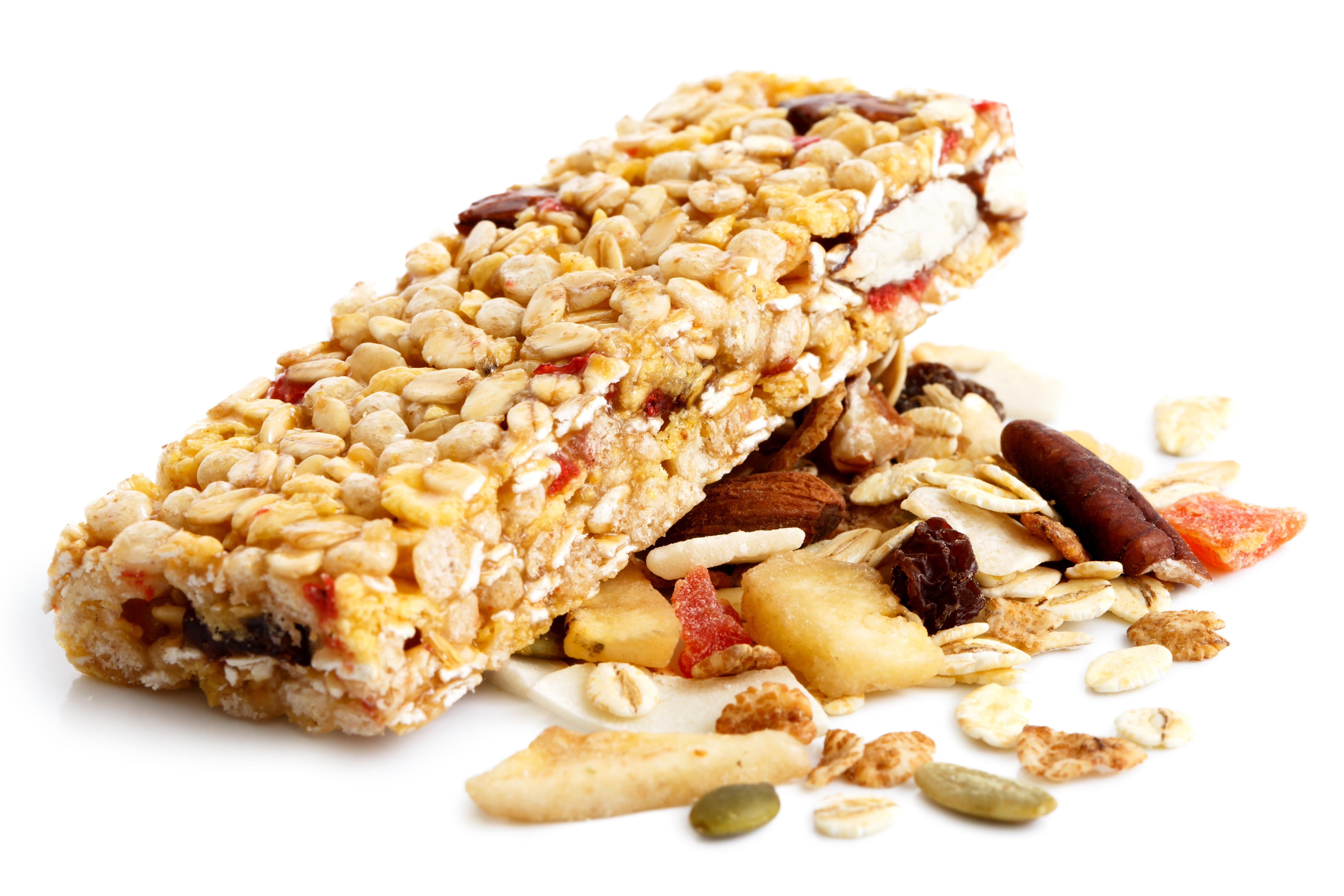 Best Energy Bars for Emergency Food of 2020
When it comes to emergency situations, energy bars make for some of the best survival foods around. They are small and packed with nutrition that can keep you going for hours and hours. Right now, we want to help you find the best energy bars for emergency food of 2020.
Reviews
KIND Bars
Sale
KIND Bars, Dark Chocolate Nuts & Sea Salt, Gluten Free, Low Sugar, 1.4oz, 12 Count
Contains 1 Box of 12- 1.4 Ounce KIND Dark Chocolate Nuts and Sea Salt Nut Bars
Nutritionally dense snack bars lead with heart healthy almonds as the first ingredient
Almonds, decadent dark chocolate and sea salt combine for uncompromisingly delicious nutrition bars
Take these Individually wrapped snack bars anywhere for a convenient, on the go option that makes eating healthy easier
Each KIND Dark Chocolate Nuts and Sea Salt bar is gluten free and kosher with 5 grams of sugar, 6 grams of protein, and a good source of fiber. It's a satisfying, nutty treat that only seems indulgent
If you are looking for some really tasty energy bars that are filled with nutty and chocolatey goodness, these KIND Bars make for great emergency food.
Review
KIND Bars are very affordable, as you get 12 in a single pack, all for quite a reasonable price. This particular flavor features lots of almonds which are drizzled with dark chocolate and sprinkled with sea salt, making for a great combination of savory and sweet.
What's impressive about these bars is that each one contains only 5 grams of sugar, much less than other such energy bars.
Moreover, these bars are kosher, they don't contain trans fats, they're gluten free, and they don't contain any GMOs. They're also low in sodium, yet very high in fiber, not only providing lots of energy, but also great for aiding in healthy digestion.
Pros
High in carbs and protein
High in fiber
Very tasty
Gluten, GMO and free of trans fats
Low in sodium
Low in sugar
Cons
RXBAR
RXBAR, Chocolate Sea Salt, Protein Bar, 1.83 Oz (Pack of 12) High Protein Snack, Gluten Free
A REAL FOOD PROTEIN BAR: Our Chocolate Sea Salt RXBAR is the perfect protein bar for any brownie lover. Made with real food ingredients- 100% chocolate, egg whites for protein, dates to bind, nuts for texture. 12 gram of protein. 5 gram fiber. Gluten free.
ANYTIME HIGH PROTEIN SNACK: It's always the perfect time for a wholesome snack. That's why we suggest trying this real food protein bar for breakfast time, lunch time, or as a pre or post workout snack. Eat the whole snack bar or save some for later.
GLUTEN FREE AND GUILT FREE SNACK: Paleo, check. Whole30, check. Guilt and gluten- free, double check. RXBARs are the perfect protein bar for any healthy lifestyle. Check out RX Nut Butter for a keto snack option.
ON-THE-GO PROTEIN PACKED FUEL: RXBARs are great for the office, on-the-go snacks, or just a wholesome treat. Grab one bar for a protein-packed pre or post workout snack and get the energy you need.
WE'RE THE BAR THAT RAISED THE PROTEIN BAR, BAR: At RXBAR, we make protein bars. Simple real food ingredients, no gluten, no added sugar, and no B.S.
These bars are just slightly more expensive than the ones just reviewed, although not by much. If you need a good combination of protein and energy, these RXBARs are a great option.
Review
This is primarily a protein bar, with each one containing 12 grams of protein, which is a lot. Moreover, what stands out here is that very simple and natural ingredients are used. Each bar contains 3 egg whites, 6 almonds, 4 cashews, and 2 dates. Besides the chocolate sea salt flavor, there is also blueberry, peanut butter, and coconut to choose from.
When it comes to both protein and carbs for energy, these bars contain a whole lot of both. These RXBARs are gluten free; they don't contain any added sugar, but each bar still has up to 15 grams, which is a bit high.
That said, although sugar is not the healthiest energy source, it's still an energy source. Each RXBAR also contains around 5 grams of fiber to aid in healthy digestion.
Pros
Packed with energy
Packed with protein
Gluten free
Many flavors to choose from
High in fiber
Cons
CLIF Energy Bars
CLIF BARS - Energy Bars - Best Sellers Variety Pack- Made with Organic Oats - Plant Based - Vegetarian Food- Care Package - Kosher (2.4 Ounce Protein Bars, 16 Count) Packaging & Assortment May Vary
Includes 16 total energy bars, with 2 of each flavor: Chocolate Chip, Chocolate Brownie, Sierra Trail Mix, Crunchy Peanut Butter, White Chocolate Macadamia Nut Flavor, Cool Mint Chocolate*, Peanut Butter Banana with Dark Chocolate, and Blueberry Crisp
NUTRITION FOR SUSTAINED ENERGY: CLIF BAR is the ultimate performance energy bar, purposefully crafted with an ideal mix of protein, fat, and carbohydrates to sustain active bodies before and during long-lasting, moderate-intensity activity.
INGREDIENTS THAT ARE BETTER FOR THE PLANET: As part of our mission to help create a healthier, more sustainable food system, we make every bar with sustainably sourced chocolate and plant-based ingredients like almonds, peanuts, and organic rolled oats.
DELICIOUS FLAVORS, ENDLESS VARIETY: Satisfy any taste with a dazzling array of craveable CLIF BAR flavors, including classic favorites like Chocolate Chip and Crunchy Peanut Butter.
ENERGY ON THE GO: Whether you need sustained energy for hiking, climbing, skiing, or a long bike ride, CLIF BAR delivers wholesome, delicious energy that's all wrapped up and ready to go.
If you want great tasting energy bars that com at a reasonable price and feature many different flavors, you may want to take a closer look at these CLIF Energy Bars.
Review
CLIF Energy Bars come in many different flavors including chocolate chip, brownie, peanut butter, blueberry, white chocolate macadamia nut, peanut butter banana, apricot, carrot cake, chocolate chip peanut butter, and even more; you should definitely be able to find a flavor that suits you.
What's great about these CLIF energy bars is that they're made with real ingredients, such as chocolate, nuts, and more, plus everything here is non-GMO. They contain a fair amount of sugar, which is unhealthy, but then again, sugar provides energy.
To provide you with plenty of energy, each and every single bar is made with a combination of fats, proteins, and carbs. This helps to give you both short- and long-term energy throughout the day.
Pros
Many flavors to choose from
Very tasty
Lots of carbs, protein, and fats
High in fiber
Cons
Larabar
Larabar Peanut Butter Chocolate Chip, Gluten Free Vegan Fruit & Nut Bar, 1.6 oz Bars, 16 Ct
HEALTHY SNACKING: With 100% real ingredients and no artificial sweeteners, you can Raise A Bar to what you love! Larabar makes simple healthy snacks you can feel good about eating
MADE FROM 4 SIMPLE INGREDIENTS: Larabar Peanut Butter Chocolate Chip is made from just 4 simple ingredients: dates, peanuts, chocolate chips and sea salt
PLANT BASED CLEAN EATING MADE SIMPLE: Vegan, Gluten Free, Dairy Free, Kosher, and Non-GMO
HEALTHY INDULGENCE: Conveniently wrapped and great for packing on the go, Larabar is perfect for anything from a morning treat to an afternoon snack.
CONTAINS: 1.6 oz Bars, 16 Ct
If you are looking for a very healthy, natural, and diet-friendly energy bar to keep you going all day, these Larabars are a great choice.
Review
What is really nice about these Larabar energy bars is that they are vegan. Yes, this is the only bar on the list so far that is 100% vegan. Moreover, what's also worth noting is that these bars are 100% gluten free, non-GMO, and dairy-free as well.
It's also worth mentioning that you get a full 16 bars for quite a reasonable price, no more expensive than anything else we have looked at today.
The fact that Larabars are made with real ingredients is also a big deal. Each bar contains only 4 ingredients, which are dates, peanuts, chocolate chips, and sea salt. Together, you get enough carbs, proteins, fats, and sugars to keep you going for hours on end.
What's really cool is that all chocolate used here is fair trade, and all wrappers can be recycled, thus making these Larabars some of the most eco-conscious energy bars around.
Pros
Vegan
Non-GMO
Natural ingredients
Eco-friendly
Cons
BSN Bars
BSN Protein Bars - Protein Crisp Bar by Syntha-6, Whey Protein, 20g of Protein, Gluten Free, Low Sugar, Peanut Butter Crunch, 12 Count
Gluten free, 230-240 calories per bar – Help fuel your body with this macro-friendly protein bar
Premium protein blend –20 gram blend of protein-packed whey protein isolate, whey protein concentrate, and milk protein concentrate
4 gram sugar or less – satisfy your sweet-tooth while taking in 2-4 gram of sugar
Unique crunchy texture – Sink your teeth into a light, yet satisfying crispy textured protein bar
Easy snack option – Convenient enough to travel anywhere you go to support your health and fitness goals while on the go
If you are looking for a combination energy and protein bar designed for explosive energy, you might want to check out these BSN Bars.
Review
Although these bars are primarily designed for weightlifters and gym enthusiasts, there is no reason why they won't work as energy bars for survival. Each bar contains a total of 230 calories, 20 grams of protein, 24 grams of carbs, and 6 grams of fats, all of which can provide you with both long- and short-term energy.
What is really great about these BSN Bars is that they are very low in sugar, a big benefit for anybody watching their weight. On that same note, these energy bars are also gluten free.
These BSN Bars come in a wide variety of flavors including apple pie, birthday cake, chocolate crunch, mocha, S'mores, and many more. The only negative aspect here is that they are a bit pricey.
Pros
Many flavors
High in calories, protein, and carbs
Low in sugar
Taste good
Gluten-free
Cons
Conclusion
As long as the bars you get contain a good amount of calories, carbs, protein, and fats, they should make for a great source of energy in a survival situation. Choose wisely as your life may depend on it!