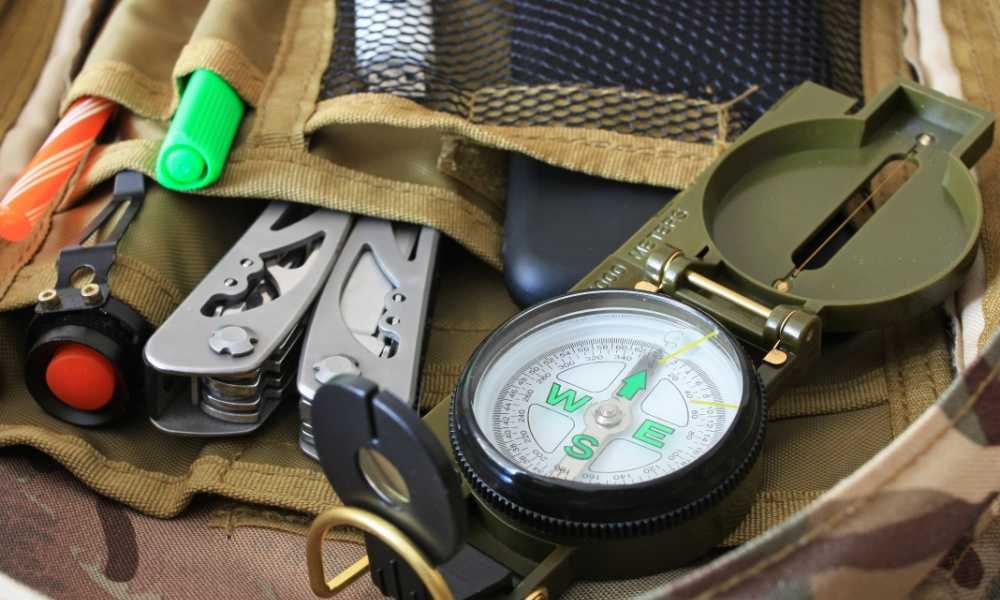 Sustain Supply Premium Emergency Survival Bag Review
There are a variety of natural disasters that can leave even the most well-off and well-prepared folk in very unfortunate circumstances. These sorts of disasters can range anywhere from disastrous floods that can submerge entire neighborhoods to powerful earthquakes with the ability to trap people inside.
If you don't have the means to last until help can arrive, you're facing a potential life and death situation. Thankfully, for those who are prepared you can make the best of a bad situation with a survival bag.
Sustain Supply Premium Emergency Survival Bag Review
This Premium Emergency Survival Kit from Sustain Supply Company gives you and your loved ones a great way to prepare for any possible disaster or emergency situations that may arise. It gives you the ability to stay stocked while at home or be fully stocked with supplies while taking the backpack on the go in a hurry.

It comes stocked with many essential supplies such as food, water, shelter, and warmth in addition to other useful tools and gear. You may find this Premium Emergency Survival Kit being a literal life saver, or at the very least a breath of fresh air during a terrible situation.
Who is this product for?
The best part about this emergency survival kit is that it could be well suited for absolutely anybody, so there is definitely nobody that something like this isn't for. It can be great as a safety net for any possible natural disasters, but could also be a great tool to take along camping for extra security.
Another situation where this product could prove useful is for someone in a situation, for whatever reason, that they may be required to quickly pack up and go. If unable to pack a suitcase as well as  essential items, bringing this survival kit would ensure having at least the essentials to survive if needed.
What's included?
What you get when you purchase this Premium Emergency Survival Kit is a large collection of survival supplies giving you just about everything you'd need if you were dropped in a remote location. You'll be equipped with 72 hours' worth of food and water to last for two people and the tools required to purify any water should you come across any on your travels.
Along with this you'll be given tools that can be used for various things such as heat, light, cutting, or warmth as well as a backpack to carry all of these things whenever needed.
Features
The Premium Emergency Survival Kit comes with a remarkably large and sturdy black backpack capable of holding all the required survival gear inside, which is as follows:
72 hours of food and water supplies for two people
Water filtration system capable of filtrating 16. Oz of water at once
Flashlight, 4 snap lights, and LED lantern as lighting sources
Fully stocked first aid kit
Portable stove with two bowls and utensils
Two fire starter kits and ferrocerium rod
Other gear such as knife, whistles, blankets, and bath wipes
As you can see, this survival kit has just about everything that one could ever need such as food and water, first aid, light, fire, warmth, and even hygiene.
Unfortunately, the one key feature this bag is missing is a renewable power/light source. The addition of a crank flashlight and charger would allow for constant light and a charged smartphone to make getting help easier.
How to get the most out of it
The best part about a survival kit such as this one is that almost none of the work is on you. The kit will come fully stocked beforehand and in order to use it, all you have to do is grab the backpack and go. A part where you may have to do some work is if the bag is unused more than five years after purchase. In this case, the food may have expired by then and will need to be changed out as is normal with many survival kits. Make sure to keep this in a safe and easily accessible spot, and you're good to go!
Alternatives
While this product seems to have just about everything, it doesn't have it all. The downside to this product is a combination of the price and number of people it is designed for. While you can opt to go for the larger 4-person model, it does come at a higher price point. You'll also need to buy a separate crank power supply or flashlight if you plan to use your phone.
You may instead like to go for the Emergency Zone 4 Person Survival Kit. This has less luxurious features such as a portable stove, but it comes at a lower price point than the other survival kit and can serve twice as many people. On top of that it does have its own features that do not come with the other like a crank flashlight/radio/charger, two tents, work gloves, and a deck of playing cards.
If you're interested in a more budget-friendly option that lacks the fancy and possibly unnecessary features this may be the choice for you and your family.
Conclusion
If you find yourself located somewhere natural disasters strike often, or if you're just an overly safe person that wants to be prepared for any potential dangers, then this Premium Emergency Survival Kit from Sustain could be a great investment to protect and increase the security of your family.