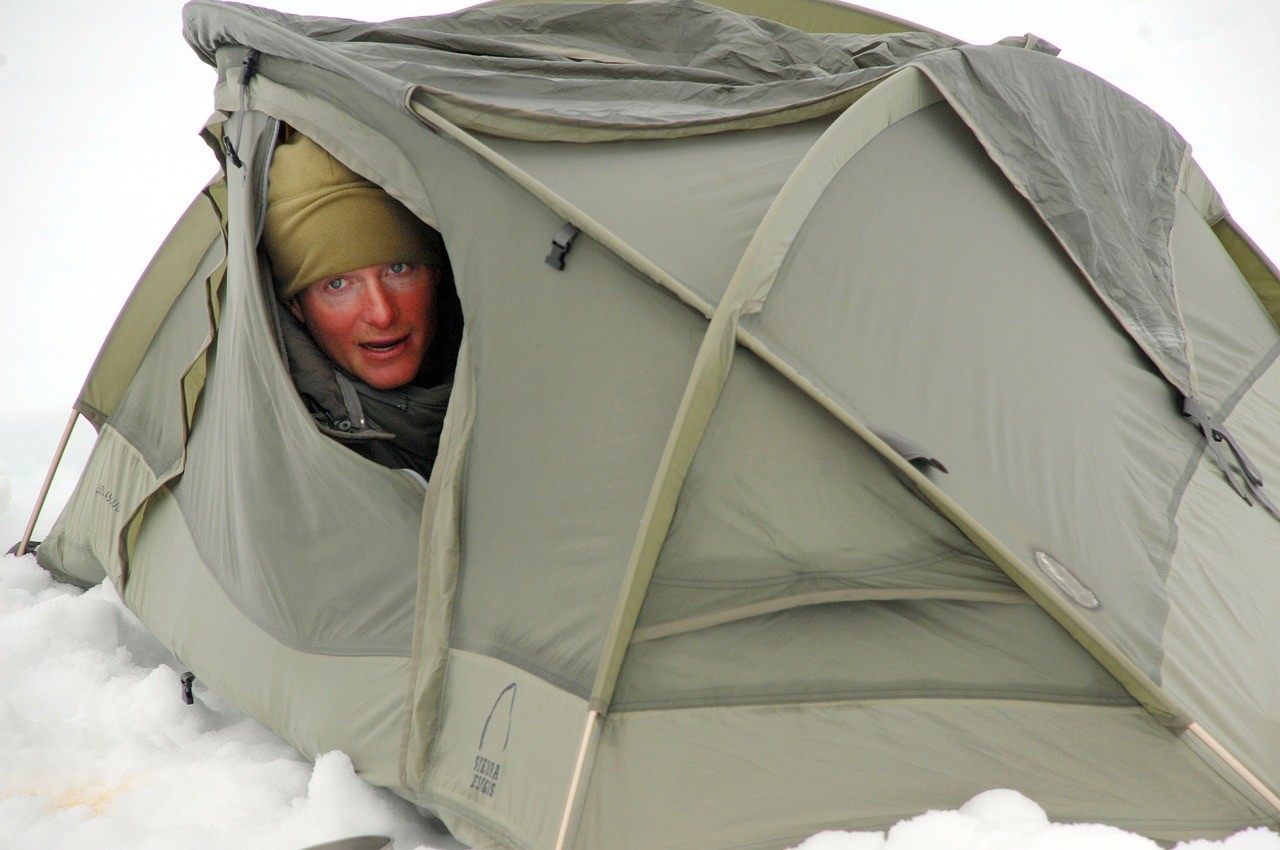 10 Best Survival Blanket Reviews: Stay Warm and Sheltered in an Emergency
A survival blanket is one of the most versatile items you can include in your survival kit. It keeps you warm when you need to be and reflects excess heat away when you don't need it. It is waterproof and windproof, making it the perfect shelter against weather extremities; however, you decide to use it.
Their reflective nature makes them great materials for repelling birds and for use as emergency beacons in the event that a rescue party has to be signaled. They can also be used to cover the ground in the tent or to collect rain.
Some brands stand out from the crowd due to their consistency and stellar reviews. Today we will review these survival blankets in our quest to ensure you don't succumb to ignorant hypothermia when you are forced to spend the night outside due to unavoidable circumstances.
The Best Survival Blankets for Emergencies
1. Swiss Safe's Emergency Mylar Thermal Blankets
This mylar blanket is a great deal and completely worth your investment because you get four identical thermal blankets and a bonus gold blanket at no extra cost. Swiss Safe is a reputable brand, so when they offer 100% money back, it shows they have confidence in their product.
Each mylar blanket provides 30 square feet of protection with an unbelievable multitude of utility. They have a high tensile strength which makes them tear-resistant.
2. The Arcturus Heavy Duty Survival Blanket
Arcturus Heavy Duty Survival Blanket – Insulated Thermal Reflective Tarp - 60" x 82". All-Weather, Reusable Emergency Blanket for Car or Camping (Olive Green)
MANY USES: Can be used as a ground tarp, shelter, tent or emergency blanket when camping, hunting, backpacking or boating. Keep one in the trunk of your car for the unexpected!
ALL WEATHER BLANKET: This unique blanket features a Mylar reflective side which can be used to reflect heat, create a radiant barrier, or signal for help. The other side is made of two layers of polypropylene, which creates a waterproof barrier and can be used as a blanket, tarp or shelter.
LIGHTWEIGHT: This blanket weighs less than a pound and comes in its own carry bag. The blanket measures 60" x 82" (Approx. 5 ft x 7ft)
SUPER VERSATILE: Keep it close at hand and you'll be surprised with all the used cases you find: survival, park, beach change, etc.
4 REINFORCED TIE-DOWN GROMMETS: The grommets allow this survival blanket to be hung with ease or secured to reflect/deflect heat, and create a waterproof shelter. We test these grommets constantly and regularly make improvements.
This is an American-made all-weather blanket with a reflective mylar finishing on one side and two layers of polypropylene. The mylar side can be used to reflect radiated heat when you need to keep warm, trapping your body heat and preventing heat loss. It can also be used as a barrier against excess heat due to the same properties and works great in any survival kit.
The other side is the waterproof barrier and is ideal for camouflage when you want to blend in with the environment. Combined with the mylar that hides your heat signal, you can make yourself completely invisible, even from infra-red heat probes.
The corners have been reinforced and fitted with tie-down grommets, which can be used to hang the blanket or reinforce it when using it as an emergency shelter.
3. Don't Die in The Woods Extra Large Emergency Blankets
Sale
Don't Die In The Woods - Freakin' Huge Emergency Blankets [4-Pack] Extra-Large Thermal Mylar Space Blankets with Ripstop Nylon Stuff Sacks + Carabiner Zipper Pack [Army Green]
EXTRA LARGE FOR FULL BODY PROTECTION – Our massive 7x5 foot emergency blankets are 23% larger than standard foil blankets for full body protection. With a little bit of tape and paracord, these XL mylar heat sheets can be converted into an emergency shelter, emergency sleeping bag, emergency bivy, or other survival gear.
PERFECT FOR HIKING, RUNNING, & FIRST AID KITS – NASA-designed mylar is waterproof and reflects up to 90% of body heat to help prevent hypothermia for cold, wet, or hot weather survival situations. Designed for outdoor adventures to pack away ultralight & compact, our thermal blankets are a must-have for camping, trail running, marathons, 48hr/72hr/30 day go bags, tactical gear preppers, earthquake survival kits, home emergency, and car first aid kits.
DURABLE, ULTRALIGHT, COMPACT PACKAGING – Includes 4 extra large (5' x 7') double-sided color survival blankets rolled into ripstop nylon stuff sacks. You can stash single blankets anywhere, or carry enough for your whole group in the included zipper pack with carabiner. No other space blanket comes close to our ultra compact, durable storage - the perfect balance of durability & light weight at only 9.5 oz/set (only 2 oz/blanket).
PREMIUM MATERIALS FOR SURVIVAL SITUATIONS – Other emergency survival blankets are made flimsy and cheap in ziploc bags for one time use. Ours are made tough to be there when you need them. Stash these tactical emergency blankets everywhere – in your car, roadside emergency kit, survival kit, first aid kit, bug out bag, zombie survival kit, and camping gear.
100% SATISFACTION GUARANTEED – We stand behind our products. Satisfaction guaranteed. 1% FOR THE PLANET – We donate a percentage of profits to conservation efforts around the world, including The Conservation Alliance and many more.
These are NASA-designed survival blankets packaged to your advantage in several ways. They are at least 23% larger than a regular thermal blanket at 82 by 64 inches, meaning you can fully cover yourself, use it as a sleeping bag, or build a large emergency shelter. This offer comes with four of them at discounted prices, creating value for money, and each has its own rip stop nylon stuff sack, making them easy to distribute.
4. ANMEILU Emergency Mylar Thermal Blankets
They are made of aluminized dual-sided mylar, which is tough, durable, and can sustain multiple uses. They come in packs of four at pocket-friendly prices. Each survival blanket is neatly folded and individually sealed, making it easy to fit in your survival pack and distribute them among family.
They are waterproof, windproof, and will retain up to 90% of your body heat, and they will keep you dry and warm in a cold and wet environment.
5. PREPARED4X Emergency Blanket and Rain Poncho Hybrid
Emergency Blankets & Rain Poncho Hybrid Survival Gear and Equipment – Tough, Waterproof Camping Gear Outdoor Blanket – Retains 90% of Heat + Reflective Side for Increased Visibility – 4 Pack (Orange)
2X THICKER THAN THE AVERAGE EMERGENCY BLANKET – At PREPARED4x, quality matters and we created our emergency poncho using durable, military-grade, NASA-engineered, tear-resistant, and incredibly tough mylar, so you can retain 90% of body heat, keeping you warm and safe.
NO MORE CLUTCHING EMERGENCY BLANKETS – Keep your hands free with our patent-pending PREPARED4x wind-resistant and waterproof blanket poncho hybrid because we've combined the warmth of a mylar blanket with the mobility of a poncho.
ROOMY AND COMFORTABLE– We designed our mylar blanket poncho in a roomy, comfortable size that fits most bodies and you can even fit your backpack underneath it to keep it safe & dry.
WILL NOT FAIL YOU IN EMERGENCY SITUATIONS – Its versatile design gives you a poncho and thermal blanket in one, making it ideal for your survival kit, survival gear, hiking gear, earthquake kit, bug out bag, or car emergency kit, so you're always prepared, no matter what life throws your way.
BUILT TO BE PREPARED FOR ANYTHING – You never know when you are going to be in an emergency setting especially in the wilderness so make sure to tuck this emergency survival poncho into your bug out bag and know that even in a bad situation, you can protect yourself from critical heat loss, helping to keep hypothermia at bay.
This survival blanket stands out literally as it is made to be worn as survival gear and not wrapped around. By wearing it, you free up your hands to attend to other pressing matters without subjecting yourself to the harsh outdoor conditions.
The poncho is multi-purpose; when the silver mylar side is worn on the inside, it maximizes body heat retention, so it is not lost to the environment. When worn on the outside, it reflects any excess heat, maintaining the body temperature. It even has a hood to ensure the head gets the same VIP treatment and helps you survive outdoors. It also has a high visibility orange exterior that will prove beneficial when outdoors.
6. Bearhard Heavy Duty Emergency Blanket
Bearhard 3.0 Heavy Duty Emergency Blanket, Emergency Tarp, Insulated Blanket, Thermal Waterproof Survival Space Blanket for Hiking, Camping
YOUR ULTIMATE SURVIVAL SOLUTION. Bearhard Guardian Series is designed to serve as insulated blanket, emergency shelter and ground tarp all-in-one, featured with its reinforced constructions and upgraded Duralix material, it gives you confidence to survive in extreme conditions like hurricanes, tornadoes, flood, wild fire, etc.
GROUND BREAKING 3.0 DURALIX MATERIAL. Reflective Aluminum Lamination + Non-woven Fabric + Ultra PE Lamination = 93% Heat Retention + Tear Resistance + Waterproof & Windproof.
VERSATILE & DURABLE. 5'x7' Large blanket equipped with 4 reinforced grommets and 4 iron stakes, tackles all outdoor activity demand like hiking, fishing, climbing, boating, hunting and more. Reinforcement stitching on all sides make the blanket even tougher for different shelter configurations in the extremes.
ALWAYS BE PREPARED. Super compact for backpacking or camping, 1.0lb lighweight and folds down to 11"×9"×2", takes little space in your backpack or the trunk of your car for the unexpected !
BEARHARD LIFETIME WARRANTY. We back up all products for life, 100% money back policy and 24*7 fast response customer service free all your concerns.
This heavy-duty survival blanket is made of non-woven fabric which has undergone ultra polythene lamination and aluminized mylar. The edges have four reinforced grommets for use when building a shelter, and they even threw in four stakes for ease of setup.
The aluminized mylar is billed to retain up to 93% of body heat, protecting you from hypothermia on those extremely cold nights with high winds. Bearhard is so confident they back you up for life with a lifetime warranty and a 100% cashback policy.
7. BH Lot of 50 Emergency Mylar Blankets
BH Lot of 50 Emergency Mylar Blankets - 84" x 52"
Provides compact emergency protection in all weather conditions
Retains/reflects back 90% of body heat
Made of durable insulating mylar material designed by NASA for space exploration
Reusable, waterproof and windproof
Lot of 50 Blankets, Individually Sealed, 4" x 3" and opens to: 84" x 52" (each)
This is our recommendation if you are in charge of a group of people and you want to ensure each of them is covered in case of an emergency. They are basic double-sided mylar weather blankets designed to reflect up to 90% of body heat to retain the warmth.
The lot of 50 comprises individually packed survival blankets neatly folded to 4 by 3 inches' dimensions. These open up to 84 by 52 inches, which is the standard safety blanket measure. This lot is the best economy pack as far as survival blankets go.
8. Swiss Safe Emergency Mylar Thermal Blankets- Bulk Offers
Swiss Safe Emergency Mylar Thermal Blankets, Designed for NASA, Outdoors, Survival, First Aid, Silver, 10 Pack
BULK MYLAR EMERGENCY BLANKETS - Advanced dual-sided aluminized mylar blankets in Silver color.
BULK SAVINGS - Our same top-performing individually wrapped blankets, in bulk savings quantities.
LIGHTWEIGHT AND DURABLE - Military-grade 12-micron aluminized polyethylene mylar, 52"x82" & 2 oz.
EMERGENCY USE - Designed to retain up 90% of your body heat, completely block rain, snow, moisture.
100% MONEY BACK GUARANTEE: Swiss Safe Guarantees customer satisfaction or receive a 100% refund.
This is the bulk version of the Swiss Safe survival blankets. They are made of double-sided aluminized mylar and come individually wrapped. They bring the same quality at a discounted rate meant to encourage bulk purchases. The least you can buy in this arrangement is the 10 pack.
These thermal protection blankets are backed by a 100% money-back guarantee from Swiss Safe, which boosts confidence to invest in them. They will prove to be a great addition to your pack when you find yourself in a survival situation.
9. Grabber- The Original Space Brand Emergency Survival Blanket
Grabber - The Original Space Brand Emergency Survival Blanket - Gold/Silver
EMERGENCY USE - Designed To Reflects & Retain Over 80% Of Radiated Body Heat, Helps Prevent Shock, Restores Breathing, Stops Bleeding, Waterproof, Windproof, Radar Reflexive, Moisture Resistant, Ground Cover, Shelter From Elements, Reflective Emergency Signal, and Reflects Heat.
LIGHTWEIGHT & DURABLE - Utilizes A Four-Layer Construction Of Super Insulating Materials. Utilizes The Same Materials That Were Developed By NASA For The Apollo Space Missions, Weighs approximately 3 ounces, Reusable, Lightweight, Durable, Easy To Clean, Strong, Flexible And Grommeted.
PORTABLE & COMPACT - Stow's Easily In Your Backpack, Boat, Car, First Aid Kit, Go-Bag, Camping Gear, or Emergency Kit At Home Or At Work.
WHEN TO USE: Camping, Hiking, Backpacking, Climbing, Biking, Traveling Outdoors Or In The Wilderness.
This thermal blanket comprises four layers of the same insulating materials that NASA developed for the Apollo space missions. The space blanket can insulate up to 80% of the natural body radiated heat to provide warmth when you find yourself in a cold environment.
They are compact, lightweight, and reusable, meaning they can be a permanent feature in your daypack, and you will not feel inconvenienced.
10. ANCwear Emergency Mylar Thermal Blankets
ANCwear Emergency Blankets Pack-12,Foil Mylar Thermal Blankets Space Blanket 52"x82" for Outdoors,Hiking,Survival,or First Aid (Silver, 12)
🌞【12-PACK DURABLE EMERGENCY BLANKETS】- 52"x 82"top quality mylar survival blankets, tearing resistance.
🌞【POWERFUL INDOOR AND OUTDOOR GADGET】- Can be used as a paint drop cloth disposable, protect your floor and table when painting; can be used as a disposable kids beach blanket sand proof, enjoy the sun at the beach anytime.
🌞【ONE BLANKET SUPER VERSATILE】- ANCwear Survival Mylar Foil Blankets, waterproof and windproof, keep in people's body heat well; free of chemical odor.Great for camping, hiking, backpacking, and surviving in the cold outdoor.Excellent as a liner of a sleeping bag or used as a temporary emergency shelter. Reflective features also can signal for help.
🌞【USE ATTENTION】- Rip-proof, but not puncture-proof, please avoid hard stones and branches when using this first aid blanket.
🌞【100% MONEY BACK GUARANTEE】- Every first aid kit contains 12 pack rescue blankets.so if you have any problem with these aluminum blankets, please feel free to contact us!
The pack of 12 comes in a first aid kit which you can use for this very purpose after removing the thermal blankets. Each blanket is packaged separately in its own zip lock bag, so you can distribute them easily.
They are water-resistant, tear-resistant, and don't have any residual production smell that will irritate you when you need to cover yourself in them. They can insulate up to 90% of your body heat to maintain your temperature when it is cold.
The list above is a combination of quality and value for money when it comes to emergency protection for the great outdoors. All these products have been tested and reviewed by experts, and you should not suffer whichever direction you decide to go.
Now that you have your survival blanket, you can figure out other items you require to complete your survival kit with a little help.