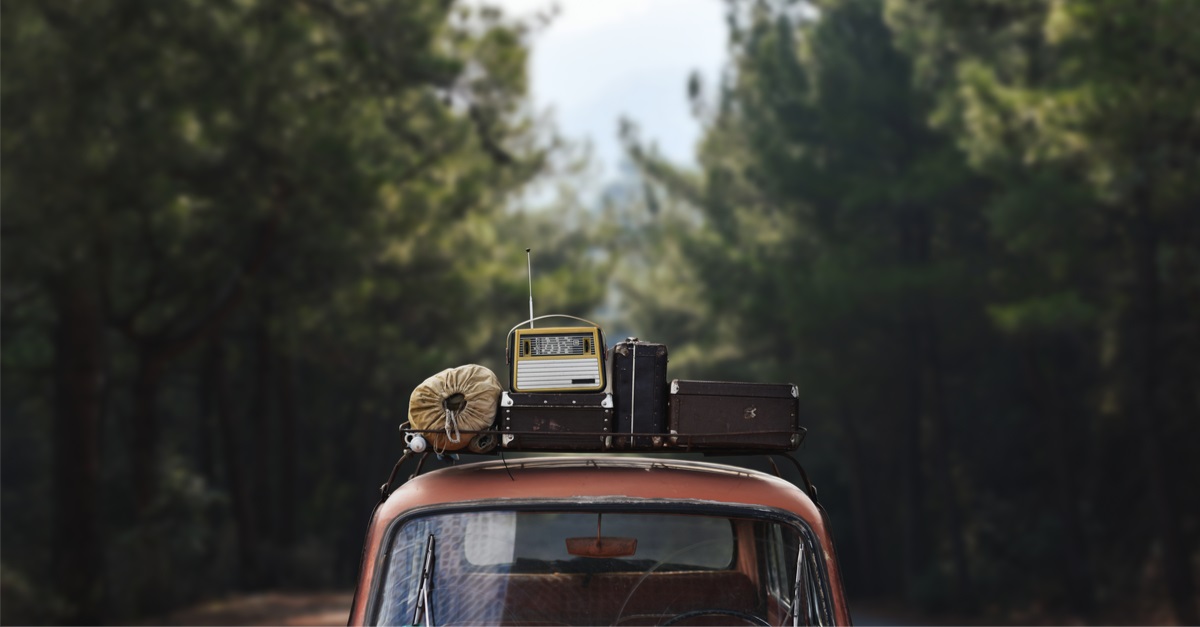 Our Guide for Choosing a Camping Radio – Portable, Lightweight, & Water-Resistant
Camping can take you back to times that were, and you can get a taste of life with as few advancements as possible.
Typically, when we talk about the latest camping gadgets, you might go for iPhones and Bluetooth speakers. But you wouldn't believe the ease of use and functionality that comes with a portable camping radio – especially in emergencies!
But how do you pick a camping radio? How do you know which one is the best?
In this guide, we're going to discuss how to pick a camping radio, so you won't feel alone when you go searching for the best one.
How to Pick a Camping Radio
In this section, we will talk about the factors that you should consider when you go searching for your next camping radio.
Alerts
The basic function of a camping radio isn't for entertainment purposes – it's to be used to alert you. When you buy a portable camping radio that's best used for camping, you need to make sure that it has a Specific Area Message Encoding (SAME) feature that's tailored for where you're camping.
Battery Life
You must purchase a camping radio that fits your needs. Think about how long you're going to be camping, and then think about how much time you'll be spending listening to the camping radio.
If you plan on only using the camping radio for weather updates, you don't need to purchase a camping radio with a long battery life. However, if you also want to use the camping radio for entertainment purposes, you need to purchase a camping radio that would last at least 20 hours before it is charged.
Durability
Camping isn't a comfortable activity, by its nature, and you'll often be met with adverse weather conditions. Because of this, you need to have extremely durable camping gear – this goes for your camping radio too!
Purchase a camping radio built to last and won't falter because of wear and tear.
IP Rating
To check a camping radio's durability, check its IP rating. This rating will tell you how water and dust-resistant your radio is. The first digit of the IP rating tells you the radio's resistance to solid materials (i.e., dirt or dust), and the second digit will tell you how water resistant the camping radio is.
Power
You want to look for a camping radio that can be powered by multiple sources, with the most obvious source being batteries.
Some camping radios can be powered by solar power, which means they charge their batteries in the sun.
There are even camping radios that can be powered manually, called crank-powered radios. This type of power allows you to have power when you need it. We recommend going for a crank-powered camping radio, so you'll never run out of power to listen to weather updates.
When purchasing a battery-operated camping radio, always remember to pack extra batteries!
Reception Quality
Camping radios with good reception can typically separate weak radio signals from strong signals. Another great thing about these camping radios is that they can pick up weak signals, to begin with.
You might find that you have no issues checking the weather station on your camping radio in the city. However, you'll probably run into issues when you're in the wild.
It's always best to find a camping radio with an antenna because that can add great value to the reception quality of your camping radio.
Volume
The sound of your camping radio is another important factor to consider, and it's essential for emergency updates and when you want to enjoy some music.
Try to find a camping radio with a volume range of 80-84 dB, which is equivalent to the sound of traffic.
Weight
You might not think weight is important to consider when purchasing a camping radio. But when you're out camping, you want to pack light, and because of this, you want to go for a lightweight camping radio.
We recommend going for a camping radio that's below five pounds.
Additional Features
You might want to consider some additional features when picking out your camping radio. These features will add value to your camping experience, but they aren't essential.
These additional features include:
1. Backlit Display
Having a camping radio with a backlit display is handy when you're outside at night. You'll typically find a backlit display on digital radios, but analog radios might have a lightened-up tuning dial.
2. Belt Clip
Belt clips come in handy when you don't have extra room or pockets and want to take your camping radio with you. A belt clip enables you to clip the camping radio to your waistband or belt and be on your way.
3. Bluetooth
This is a great feature to have if you want to listen to music off your phone and use your camping radio as a speaker. However, you must make sure that the volume range of the speaker works well with your phone.
4. Lamp/Flashlight
Some camping radios have an added feature of a flashlight that will add to the function of your camping radio.
5. Headphone Jack
Imagine many people surround you, and you want to listen to music to unwind. You'll want to have a headphone jack on your camping radio, and several radios have headphone jacks.
6. Preset Stations
Some camping radios already have preset radio stations, and some allow you to set your favorite radio stations. Having presets makes flipping through the radio much faster.
7. microSD Card Ports/TFT
If you don't get a camping radio with Bluetooth, try to figure out if it has internal storage. If it does, then you could still listen to your favorite music on the go.
Final Thoughts
You can see from this guide that there are several factors to consider when searching for the best camping radio. Hopefully, our guide has helped you realize what the important factors are when you go to buy your next camping radio.