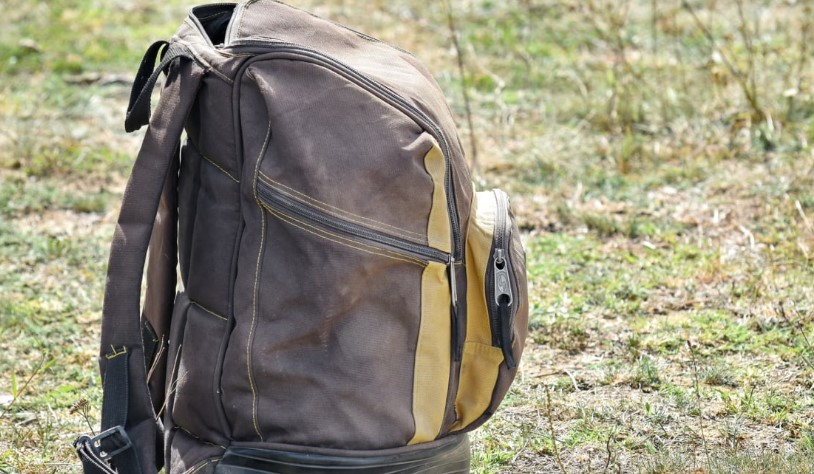 How to Choose the Best Survival Backpack- Tips and Tricks from Experts
A survival backpack is not your ordinary backpack because it has no designated content. Neither does it have a stipulated destination or an estimate of when it will be used and how long it will be needed. This makes shopping for one both challenging and interesting.
Our experts, being survivalists, were more concerned about the bags' content than the bags themselves. They, however, did a good job in pointing out what they needed the bags to facilitate.
They view the bag as a survival tool for ferrying other tools. Below are the requirements they gave us and tips and tricks for spotting them.
Strength and Durability
It is not a survival backpack unless you can rely on it to keep your survival essentials safe despite the numerous catastrophes you will endure together. You need to confirm it can hold the weight without coming apart or tearing, that it will remain intact should it be grazed by twigs, rocks, and other sharp objects, and it will keep this up for as long as you need it to.
You can envisage this by establishing what it is made of, how it was made, and inspecting the finished product.
Certain features will enable you to tell which is the stronger backpack with a longer life expectancy.
The Base Material
It is usually hard to distinguish between materials in finished products because backpack manufacturers look for similar properties and look and feel the same. The most common materials are cotton canvas, nylon, and polyester.
Cotton canvas is strong, durable, and flexible and will adapt to the size, shape, and weight of what you are carrying so you can conveniently fit your luggage. On the flip side, it is heavy and susceptible to abrasion and water damage.
Nylon has better waterproof traits but tends to tear when punctured. Polyester is tear-resistant and cheaper but not as durable as canvas or nylon.
Technology has come a long way in improving these synthetic materials, enforcing them with thicker woven threads that have led to ballistic and ripstop fabrics, which are tougher.
The latest and most advanced are the composite fabrics, which blend natural and synthetic fibers for the best of both worlds. Cordura, Kodra, and Oxford fabric are great fabrics for backpacks that are strong and resistant to tears, scuffs, abrasion, and water.
CVLIFE Detachable Tactical Backpack
CVLIFE Military Tactical Backpack Army Rucksack Assault Pack Built-up Molle Bag
Tactical backpack is made of 600D(900X600) high density Polyester, water-resistant and durable.
Spacious military backpack has one main large compartment, one front detachable bag which can be used as a tactical fanny pack separately, two side detachable tactical backpack accessories pouches which can be used as first aid bags. This multipurpose backpack can be flexibly regarded as a 50L and 60L backpack.
Molle system of this military molle backpack rucksack allows you to easily attach outdoor gear, more pouches and sleeping pad.
Adjustable dual density ventilated mesh shoulder straps, cinching waist strap, dual compression straps, heavy duty zippers and rain diverting flaps keep your rucksack pack secure and comfortable.
This multipurpose pack can be used as a 72-hour emergency kit, range bag, hunting backpack, army camouflage backpack, 3 day assault pack, survival backpack, hiking trekking camping rucksack, and EDC outdoor backpack.
This survival pack is made out of oxford fabric lined on the inside with a water-resistant coating. It is tough and durable.
 Density or Thickness
In fabrics, this is measured in deniers. A denier rating is the mass of that fabric per unit volume. The higher the denier, the stronger the fabric. Different fabrics, however, have different strengths for the same denier rating as the fabric has its own inherent properties. A 600D Cordura, for example, will be stronger than a 600D Oxford fabric.
Tenacity
This measures the amount of weight the fabric can take without tearing further once tearing has begun. It is measured in grams per denier (g/D). The higher the tenacity, the stronger and more durable the material is.
Stitching
Stitches are very crucial in determining the strength of your backpack. They hold together the different parts and bear the weight as much as the fabric. High tension areas like where the shoulder straps connect to the rest of the backpack should be given special attention when inspecting the backpack.
Standard backpacks will have 6 to 10 stitches per inch. Below 6 inches may have the stitches straining with the weight as you load the bag; more than 10 stitches weaken the fabric on the other hand. Both extremes will compromise the strength of the backpack.
Some backpacks usually have double stitching on all joints as an extra precautionary measure to reinforce them on those days when the load is extra heavy.
Thread Count
This measures the number of woven threads per inch of the fabric. The higher the thread count, the stronger the fabric. Different fabrics have different strengths with the same thread count, however, and should be considered separately.
Woven Versus Non-Woven Fabrics
Fabrics are woven by interlocking their strands perpendicularly to create a weave between the warp and weft directions. The strands strengthen each other and are therefore stable.
Non-woven materials are weaker and can only be made stronger by increasing their density, which unfortunately also increases the weight.
Survival backpacks made of woven materials are therefore preferable.
Number of Layers
Once in a while, you will come across backpacks with double layers of material. This is done for extra strength and protects your gear from exposure if the top layer tears or gets a scratch. Whereas this is a safeguard, both layers will have the same quality, and it should not make you less vigilant.
Information on the material and density should be readily availed so that you can make an informed decision when purchasing your ideal survival backpack.
Zippers
These tend to let you down even after spending all your time and resources on a perceivably strong and durable backpack. The zipper should hold as steadfast as you expect the rest of the bag to hold; otherwise, the point will be lost.
Fixing a derailed zipper, losing its puller, or replacing the whole thing should be the last thing on your mind when you own a proper survival backpack. We recommend you find a backpack with sturdy YKK zippers and nylon pullers for all zippered pockets. They are a tried and tested brand and have been proven strong and durable.
Waterproofing
You should be able to rely on your backpack to keep your gear dry regardless of prevailing weather conditions. Sometimes you will be forced to pass through substantial water bodies in the quest for survival.
There is also the less dramatic scenario involving accidental spillage of water or any liquid inside your backpack. Your backpack should be unfazed by this entire paragraph if it fits the bill.
Many backpack fabrics are finished by applying polyurethane (PU) coatings or laminates as a waterproofing measure. This provides an external coating that is resistant to water and becomes an extra protective layer against scratching and ripping. Some backpacks have this waterproof layer inside, keeping it dry even when the bag gets slightly damp on the outside.
PU coatings wear off with time due to exposure to excessive moisture, heat, and chemical corrosion. Eventually, it comes down to the quality of material and thread count to determine if your backpack retains its water resistance.
The zippers are a weak point through which water can sip into the backpack and should be covered with rain diverting flaps for added protection. Look out for drainage points at the bottom of the bag. They come in handy when a hydration bladder ruptures, or there is any other spillage inside the bag. The water needs to be drained to keep your gear dry, and you won't always have the opportunity to empty the backpack.
Some backpacks come with a protective cap at the top, and others with an extra protective layer made of ripstop fabric to block rainwater.
Pro-Tip
You can extend the PU cover's life by ensuring to dry your backpack every time after exposure to water and storing the backpack in dry, well-ventilated areas, away from excessive heat. They will give you over 10 years with proper maintenance.
Comfort
There is no telling how long you will need to carry that survival backpack in an emergency, so you should pick one that will be easy on the body and bearable. Below are some backpack features you should be checking against for this:
Weight Distribution
Look for wide contoured shoulder harnesses that will not dig into your shoulders regardless of how much the backpack is loaded.
It is even better if they have a 12 to 15-inch drop, which positions the bulk of the weight at the center of your back, taking it off your shoulders and upper back. A hip strap also helps in weight realignment as it shifts the load position lower. The hip strap should be wide to reduce friction.
Ventilation
There is usually an accumulation of sweat and heat as your backpack hugs your back on those hot days, making you want to offload it at the first opportunity. Hauling a bag for relatively long distances will also raise the body temperature.
Avoid the discomfort by choosing a backpack with ventilated inserts or a breathable mesh on the back padding and the shoulder straps' insides. This should at least keep you dry, if not cool.
Ergonomics
Get a bag that requires the least effort for your desired utility. If they have chest or sternum straps, the shoulder harnesses will be held in place, freeing up your hands to use tools and enabling faster movement.
Ensure the harnesses and the back panel are heavily padded, so they don't exert pressure on your back and shoulders.
Always go for the bag with multiple adjustment points as they allow you to set up the perfect fit for your current needs. You can change the position of the shoulder harnesses, their length, and those of the hip and sternum straps.
Capacity Versus Agility
This is a large capacity bag that allows you to carry all your gear, including sleeping bags and tents. It has compression straps that hold everything in place.
WintMing 70L Large Capacity Backpack
WintMing 70L Large Camping Hiking Backpack Tactical Military Molle Rucksack for Trekking Traveling Oxford Waterproof Mountaineering Pack Large Daypack for Men (Camouflag-C)
【Hiking Backpack Structure】: The 70L large capacity camping backpack, main storage bag with elastic drawstrings that can expand the pack, it's roomy enough for you to put in sleeping bag, mat, hammock or shoes and luggage , one laptop compartment, one front zipper pockage and two side pocket for water botle or umbrella.
【Molle System Assault Backpacks】: Molle external expansion system designed to be used in attach other hiking gear , you can load pockets, water bottle bag, accessory kits and other. As 3 day assault pack, bug out bag backpack or camping hiking backpack. Assault pack backpack
【Waterproof Fabric】: Tactical military rucksack made of 600D oxford fabric and water resistant material, it is more durable and anti-scratch than traditional hiking backpack, belt and high quality zipper, tearable and durable.
【Comfortable Daypack】: Adjustable and breathable mesh shoulder straps with plentiful sponge padding help relieve the stress from your shoulder. Widened and thickened S-type shoulder straps and high elastic breathable back support for best ventilation and easing burden.
【Size & Lightweight】: Dimension 13.4*6.7*28.75 inches (L x W x H ); This mountaineering backpack weighs only 2.86lb / 1.3 kg for easy carrying, and adding no burden to your travel. Suitable for camping hiking, trekking, traveling, hunting, camping, climbing, suitcase alternative, storing diapers, college.
The motivation behind having a survival backpack is to be able to move will all your survival essentials for as long as it will be necessary.
This is a lot of stuff and will require a lot of space, which would imply you should go for the largest available capacity. While there is some truth to this, it is not entirely practical. Other considerations influence this decision.
Large backpacks have more space to compartmentalize and arrange your gear, and some even come with organizer panels. They can haul enough gear to last a few days, unlike the smaller ones. They are, however, heavier and less streamlined, so there will be a restriction on movement.
Smaller backpacks allow greater freedom of movement, although they have less storage capacity. Their limited capacity can be enhanced by utilizing external molle straps to carry items that can't fit inside the bag or require instant access, like knives, bows, flashlights, and water bottles. If you are going for a small capacity bag, get one that is decked with several molle straps.
Large backpacks can be made smaller through adjustments and fitting. Look for those with external compression or retention straps that allow you to tighten them up when not in full capacity. This adjusts their shape and size so that the items inside don't move around, making them more compact and streamlined.
Some have detachable compartments that can be worn on their own so that you have separate bags. You can use the detachment as a smaller shoulder or waist bag or share the load if you share a bag.
The balance between capacity and agility is an individual preference at the end of the day.
The Extra Perks
Look for those luxuries that come with the package at no extra cost. They can be hydration kits, a hydration bladder and a hose, a sleeve, special compartments for specific items like sleeping bags, and any other bonus accessory or feature.
Tacticon Armament 24 BattlePack
24BattlePack Tactical Backpack | 3 Day Assault Pack | 40L Bug Out Bag | Combat Veteran Owned Company (Black)
✔ COMBAT VETERAN OWNED COMPANY! I stand by and produce only the products that I use myself as a soldier.
✔ WATERPROOF LINING, RUGGED MATERIAL, OVERSIZED ZIPPERS - Only the highest quality, comfortable padded and breathable mesh with double-stitched seams was used in this over-engineered design to last for a lifetime of every day carrying to rugged outdoor hiking.
✔ CONCEALED CARRY READY, LAPTOP SAFE, HYDRATION BLADDER COMPATIBLE - Built-in universal ccw hand gun holster for use as part of your EDC and a large padded 17 inch (and smaller) compatible laptop storage area. Insulated compartment with hanging clips and drink tube access for your hydration bladder.
✔ 1 DAY TO 3 DAY PACK - - 10"w x 13"l x 19"h - Collapsible / Expandable design with our proprietary compression straps allow the backpack to be cinched down to the a small 20L size or expanded out for a 3-Day overnight adventure
✔ 1-YEAR WARRANTY AND 100% SATISFACTION GUARANTEE! A no hassle 100% satisfaction guarantee with every backpack and a 1-Year warranty included with your purchase. We're a real USA company with real humans answering phones to answer your questions and honor warranty claims!
Speaking of bells and whistles, this backpack even has a universal handgun holster! It also hides a padded laptop safe and has an insulated compartment for your hydration bladder with a drink tube path.
Stealth
Being well prepared for survival also comes with its burdens during emergency situations or when disaster strikes. You can easily become a target once people get the impression that you are a walking convenience store.
It is important to be discreet so you can maneuver through frenzied irrational mobs to safety without becoming a victim of looting or violence.
Large decked-out tactical-style backpacks tend to stand out because of their numerous gadgets, and you may consider ditching them to avoid drawing attention. Your survival backpack should enable you to work the thin line between efficiency and stealth by camouflaging itself as an ordinary backpack.
You can remove the external gear while in crowds, compress the bag whenever you do not need its full capacity, and detach any compartments that stand out or cover it with a rain cover is available to hide the contents.
Camouflage is also important when you need to trek through natural habitats for wild animals because there is a chance you may be viewed as a threat or prey. Some backpacks come in camo colors to make it easier to blend into the environment.
REEBOW Gear Military Tactical Backpack
Sale
REEBOW GEAR Military Tactical Backpack Large Army 3 Day Assault Pack Molle Bag Backpacks…
Military Tactical backpack size approx.:13"*20"*11" / 33*50.5*28CM (W*H*D),Capacity: 40L; Military backpack is made of high density fabric--durable and water-resistant
Molle tactical backpack has molle system, Molle webbing throughout for attaching additional tactical pouches or gear as 3 day assault pack backpack combat molle backpack.
Assault pack backpack with double-stitched, Heavy duty zippers and utility-style cord pulls, Side and front load compression system, Ventilated mesh padded back area & shoulder strap,breathable and comfortable.
Military backpack has hydration compatible that works great for a hydration bladder (backpack didn't include hydration bladder) as hydration backpack or outdoor camping hiking backpack.
Tactical assault pack backpack can be used as 3 day assault pack, range bag, hunting backpack, survival backpack, army backpack, trekking backpack or day pack for daily use
With side and front load compression, this large backpack can be made to pass for a smaller everyday bag. It also has an elaborate molle system that can be used to attach additional pouches or carry extra gear on the go.
All this information led us to conclude that there is no universal survival backpack favorite. It comes down to balancing the qualities that best suit your survival plan and making the most out of it.