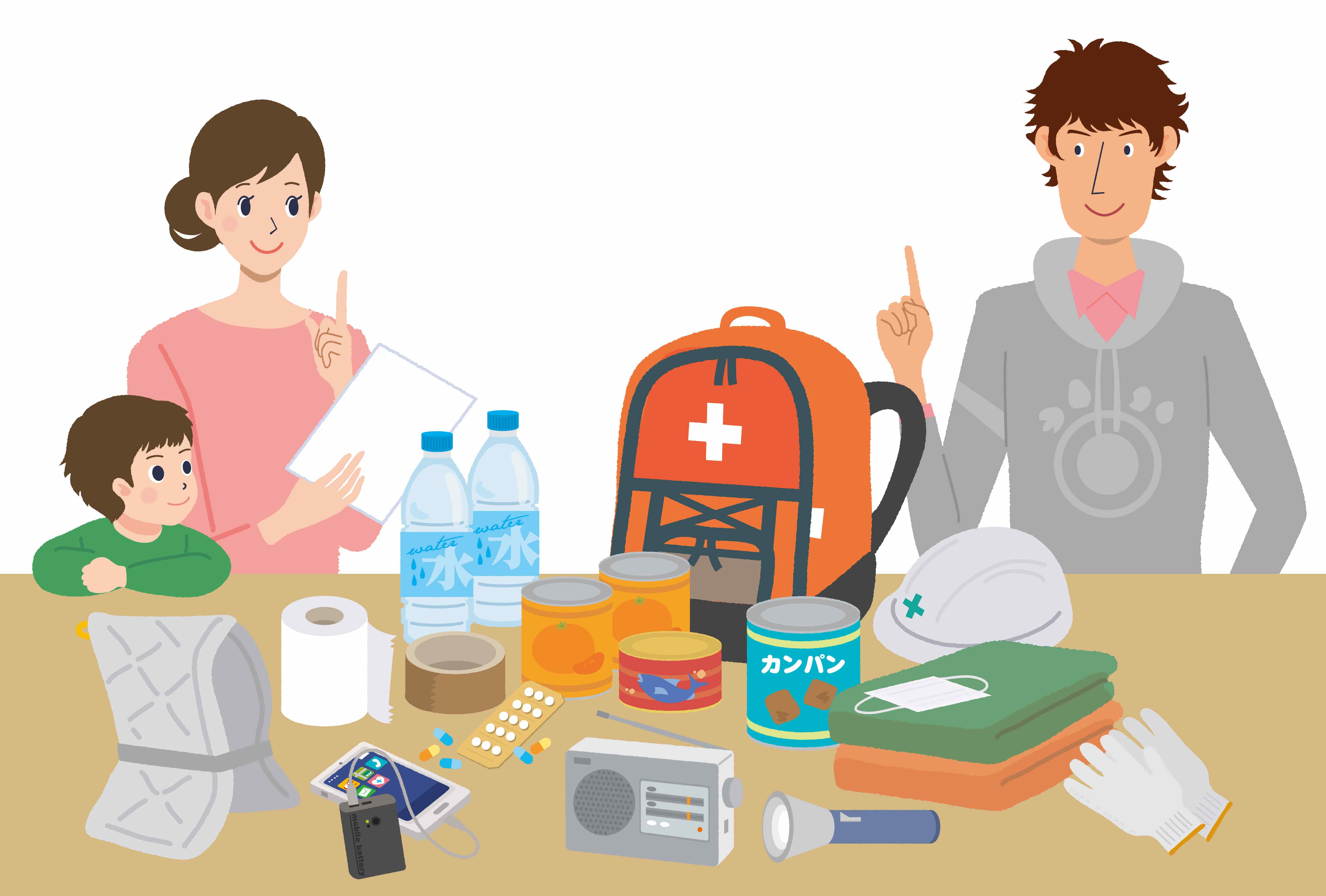 What Should I Put In My Kid's Bug Out Bag
Do your kids have a separate bug out bag? Disasters have a habit of occurring at the most inconvenient times. That's why you should always be prepared for your potential evacuation. Every member in your family, including kids, should have a bug out bag.
A bug out bag should carry essentials that can last your family at least 3 days in a survival situation as you wait for help. To carry more essentials, you can put some stuff in your kid's bug out bag. If your kid goes to school, it only makes sense that you sure they are similarly equipped.
It is, however, crucial to point out that packing a bug out bag for a kid is not the same as packing one for an adult. That is because there are some hazardous items that are not be safe to pack for your child.
Another thing that you need to consider when packing a bug out bag is the age of the kid. Note that you don't want to have the young one carry so much weight, but he or she should be able to bring some vital supplies.
When it comes to picking the stuff to pack, you should allow the kid to participate unless they are too young to know what they need. If you have to include an item that requires advanced skills to use, make sure that they know how to use it, and they also understand the risks.
For example, your child may be old enough to understand how a fire starter works, but if they don't understand the risks of playing with fire, the survival item turns into a threat.
How to Pick the Right BOB
A BOB does not have to be anything special and can be a regular backpack. What matters is the contents of the bug out bag. Ensure that you choose a quality backpack that is durable and comfortable.
Consider size if the kid is expected to carry the bag. Check the number and dimensions of the pockets if you are interested in fitting vital supplies like refillable drinking water and umbrella.
Below is a breakdown of what your child's BOB should include with respect to their age:
Infants (Age 0-2)
At this age, a child cannot do much for themselves; therefore, their BOB should be included in yours. It is also good to know that children at this age can survive on breast milk alone as long as the mother is well nourished.
In the bug out bag, include warm clothing, formula, wipes, sippy cup, diapers, pacifier, rash cream, and even the baby carrier. It would help if you made calculations so that whatever you pack should be able to sustain the child for at least three days.
You can also include an N95 mask to protect the young one from contracting any kind of air-bone disease. Since children within this age gap cannot communicate, you must include some identification like a family picture with details like names and addresses. This should come handy in case you get separated from the young one, and the information can come in handy in case the child survives, and you don't.
Toddlers (Age 3-5)
At this age, your child should be able to carry a small backpack and take a small amount of the load off you. Kids will love to get involved with your prepping. Let the kid choose a few things that they would want to bring along. That is because, at this age, there are some items that the child finds essential, but you may not feel the same way about them.
Some of the things that you can include in the BOB include an emergency whistle, extra pairs of socks, hat, gloves, a light emergency blanket, glow stick, extra shoes, some food, refillable water bottle, wipes, flashlight, and 3 pairs of underwear. If you let them help out in picking up stuff that goes inside the BOB, then a few non-battery powered toys can be included.
It is also recommended that you pack an updated family picture in case you get separated due to the confusion that ensues a disaster. In the photo, don't forget to include names and phone number in case there will be a need for proof that you are responsible for the child.
Keep in mind that children within this age bracket require about 1.3 liters of water and 3-6 meals per day. An N95 mask should also be included, and the child should be taught how to get to the nearest rescue spots like church or school. This should help him or her to avoid roaming alone because and put their life in trouble.
School-Aged Kids (Age 6-12)
Children within this age bracket are more cautious and can interpret what is going on around them, so when packing a BOB for them, they should be involved. Also, it would be best if you taught them how to use some of the equipment in the bag, for example, a fire starter.
It is advisable that every once in a while, you check to confirm if the extra clothes in BOB still fit. That is because kids experience rapid growth when they reach this age. Other than the basics, you will need to include a knife, map, water filters, fire starter, flashlight, and some identification.
You can use an updated family photo for identification, and it should be kept in the inner zip of the BOB. Toys can also be included in the bag, although many children, more so at the age of 11 and 12, don't get attached to their toys.
Ensure that you pack an N95 in case the air gets contaminated. Food and water must be included as kids within this age bracket use 2.4 liters of water per day and needs at least 4 meals with snacks included in a day.
Conclusion
Bugging out with kids of any age adds challenges to an already stressful situation.  But with some simple planning, you can overcome these challenges.
When packing a BOB for your child, you need to ensure that you have their survival in mind. In times of crisis, anything can happen, and the last thing you need is your child being stranded because you did not prepare adequately.