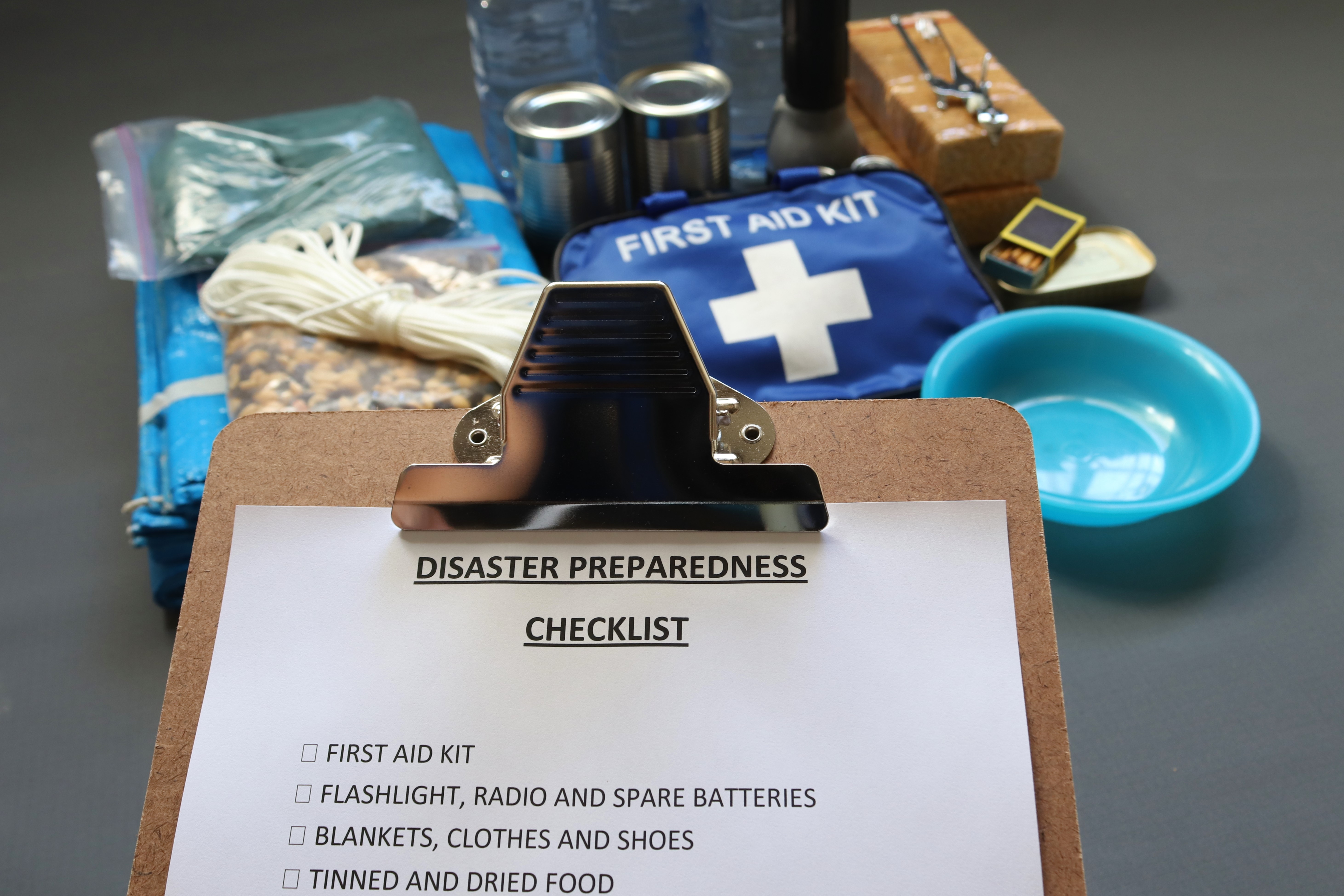 How To Prepare for a Disaster Checklist
Disasters and emergencies can happen anytime, anywhere. Disasters vary in size and magnitude, from large-scale events that can affect large areas that cross city or state boundaries, to smaller events affecting a single suburb. The most likely culprits are severe weather events like floods, hurricanes, tornadoes and blizzards. As a result of disasters, people can lose their homes and valuable possessions, be injured or worse, killed.
Some disasters like wildfires or flash floods can strike in the blink of an eye, leaving you little time to respond. Others like snowstorms and hurricanes occur with a warning. Regardless of the event, the damage, devastation and financial loss caused can present many challenges. Once a disaster ensues, the time to prepare is gone. As such, it is vital you know how to prepare for a disaster checklist.
Why Should You Prepare?
Having a framework of response in place long before disaster strikes is no longer optional. If the recent natural disasters are anything to go by, planning is the best way to cope with the devastating long-term effects. When disasters happen, families can lose access to food and clean water. You never want to subject your family to the scenario of having no resources at the worst possible time. Relief workers and local officials may not be able to reach every affected person immediately. Say you are lucky enough to have a short notice to get resources, the long lines at the gas station or grocery store will inconvenience you. Being sufficiently prepared can help avoid some of these potential issues.
How To Prepare
You want to be prepared for any type of disaster. While we agree that all families are unique and have different needs, there are items that each family has to include in their inventory and emergency kit. Taking time to prepare for a disaster checklist can help you get back to normal faster. You should have your own water, food and supplies to last for at least 72 hours. Also, ensure that you know the escape routes and have contact info ahead of time.
According to the American Red Cross Society, there are 3 actions you should take to be prepared: get a kit, be informed and make a plan. We'll expound them below. This article is a general overview of what you should do to be properly prepared for any type of disaster.
Build a Kit
A kit is a collection of items your household may require in the event of an emergency. You won't have the time to shop for supplies once a disaster strikes. Ensure that your emergency kit has the items on the checklist below. Some items may seem needless, but keep in mind that any of the items could save your life. The good news is that most of the items on this list are affordable and easy to find.
Recommended items for a basic emergency supply kit:
At least a 3-day supply of non-perishable food.
1 gallon of water/person/day for at least 3 days.
Deluxe Family First Aid Kit (thermometer, tweezers, moistened towelettes, roller bandages, gauze pads, antiseptic, needle, tongue blades, etc.)
Tools and Supplies (utility knife, hand-crank radio, NOAA Weather Radio with tone alert, emergency preparedness manual, local maps, pliers, booster cables, etc.)
Manual food can opener.
Games and activities for children and adults.
Garbage bags.
Whistle to signal for help.
A cell phone, an extra charger and a backup battery.
Flashlight and extra batteries.
After you have noted down the basic items, you can now consider the unique needs your family might have. These secondary needs may range from medication to supplies for pets.
Based on individual needs, consider adding the following items to your kit:
Prescription and non-prescription medications.
For baby – infant formulas, diapers, wipes, bottles and diaper rash cream.
For adults – insulin, denture needs, heart and high blood pressure medication, glasses and contact lens solution.
Clothing and bedding – sleeping bags/warm blankets, rain gear, sturdy shoes/work boots, hat and gloves, sunglasses, thermal underwear.
Vital family documents saved in a waterproof container – credit card account numbers, birth/marriage/death certificates, passports, insurance policies, bank account numbers, inventory of valuable household goods, social security cards, deeds, immunization records, stocks and bonds.
Cash/traveler's check.
Personal hygiene items.
Fire extinguisher.
Pets- pet food, ID tags, extra harness, extra water, vaccination records.
Matches/lighter stored in a waterproof container.
Be Informed
For additional help responding to emergencies, those in your local area will provide the most aid. Make a point of reaching out to your local emergency management, FEMA, civil defense offices, American Red Cross local chapter, and other safety organizations. They can help you identify the risk in your area and suggest the local plans and recommendations for each. Ask how you'll be warned in the event of a disaster. Also, inquire if there are any specific precautions you need to take.
Create A Family Emergency Plan
Nature can be so unpredictable. It is a great idea to take measures to reduce risks and keep your family safe. Your ability to be prepared could be the difference between surviving a fire, tsunami, flood or earthquake. Organize a meeting with your family and discuss the types of disasters that could take place. Part of a fool-proof plan is knowing the type of disasters to expect in your area. Go through how to prepare and respond, and practice what you've covered.
Have a communication plan. Plan how you will stay in contact in the event that you're separated. Note down an escape route to help you quickly and safely exit your premises. Pick contacts for everyone to call and a meeting location that is safe distance from your home. Phone lines may get overwhelmed, so ensure you have an emergency contact of outside of the area. Remember to keep your emergency contact list current.
Once you finish preparing your emergency plan, pin it somewhere everyone will see it.
Conclusion
Preparing for a disaster takes long before an event occurs. Remember to replace expired items as needed. Ensure that all family members are aware of the location of the emergency supplies kit. Every year, re-think your needs and update your kit as the needs of your family change. When you take the necessary steps to respond to disaster, you'll have the peace of mind when it strikes.