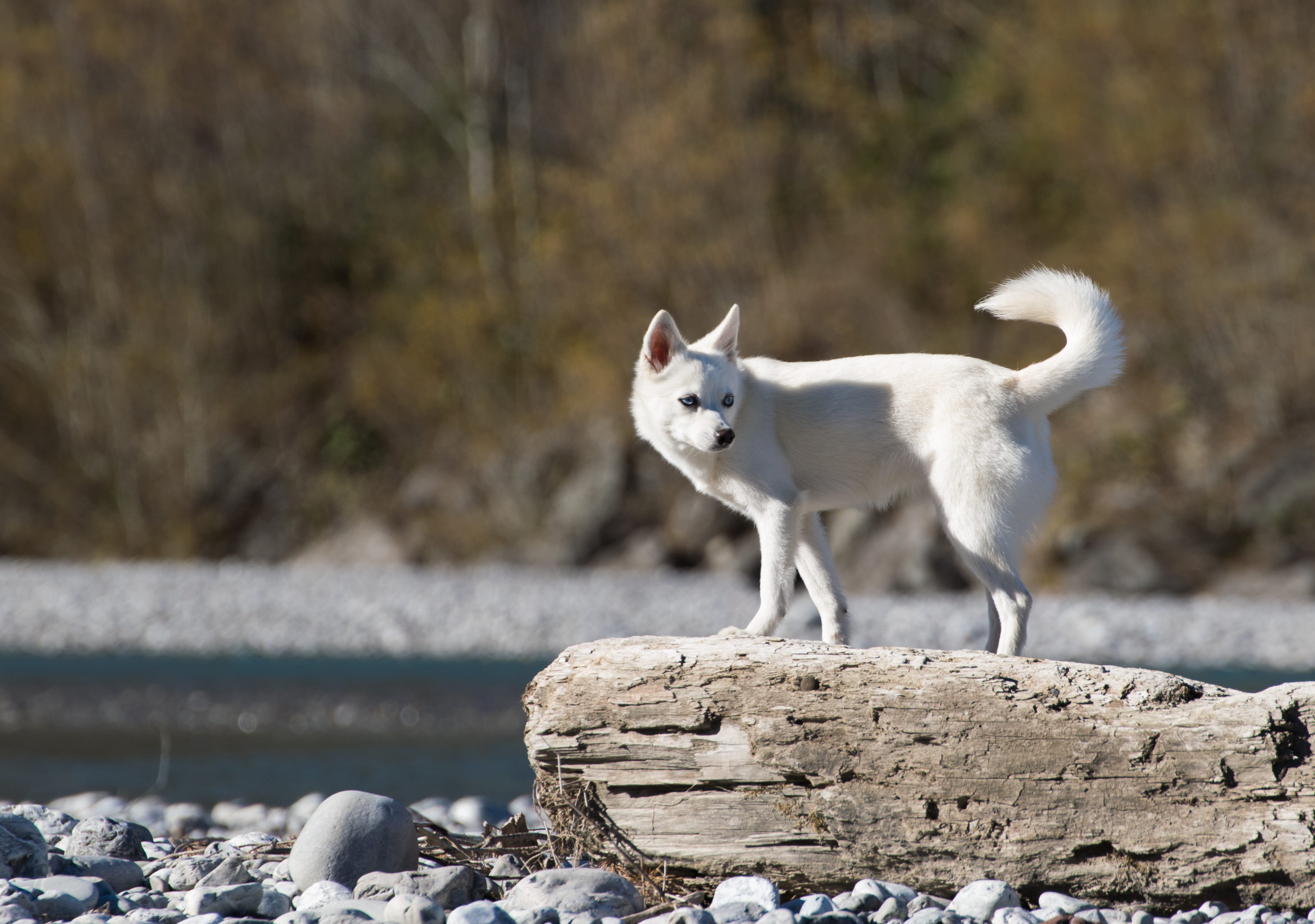 Best Survival Food for Pets
Your pets are members of the family, too. When you're preparing for your family's survival, don't leave them out.
Whether you are preparing for a natural disaster or for shortages like the ones we've seen in 2020, including food for your pets' survival is essential. Having pets included in your family's survival plan will bring comfort to everyone, whether you're bugging out or hunkering down.
Here we've reviewed six choices for the best survival food for pets, including four options for dogs and two for cats. We reviewed freeze-dried, dehydrated, and canned varieties and listed their pros and cons to make stocking up for emergencies easier.
Prepping for Pets
Ensuring your family is ready for any emergency means making sure adequate food and water are available for all family members, including your pets. With this in mind, here are five options for prepping with the best survival food for pets.
The Honest Kitchen Dehydrated Organic Whole Grain Dog Food
The Honest Kitchen Human Grade Dehydrated Whole Grain Dog Food – Complete Meal or Dog Food Topper – Turkey 4 lb (makes 16 lbs)
CAGE FREE TURKEY & ORGANIC WHOLE GRAINS: The Honest Kitchen Whole Grain Turkey dog food is made with real whole food ingredients like cage free turkey, organic oats & apples, which are gently dehydrated for maximum nutrient retention & digestion.
SUITABLE FOR ADULT DOGS: Complete & Balanced nutrition for adult dogs of all breeds and sizes including adult and senior dogs.
EASY HOMEMADE: Just add warm water for a wholesome & delicious meal. Serve alone as a complete meal for maximum nutrition, or use as a topper to their dry food.
HUMAN GRADE: Unlike most pet food, this recipe is 100% human grade – made with human grade ingredients & produced in a human food facility. That means higher quality ingredients & more safety standards, just like you'd expect from your own food.
WE SAY NO TO: This recipe contains no preservatives, by-products, fillers, GMO ingredients, corn, wheat or soy.
Space is always a consideration when preparing for emergencies. Packing as much as possible into a small space is vital whether you are stocking your pantry at home or getting ready for an evacuation. The Honest Kitchen is perfect for either circumstance, since it's dehydrated. A 10-pound bag will reconstitute into 40 pounds of dog food. Dogs love this recipe, made in the U.S. with turkey and organic whole grains. Just add water for a fresh meal for your dog.
Pros
Cons
You'll need to include extra water in your pantry or vehicle to rehydrate this food before feeding your dog.
Future Essentials Canned Dry Dog Food
Having a long shelf life is vital in emergency planning. Enter Future Essentials, which offers dry dog food packed into a metal tin. Future Essentials has a shelf life of more than five years, while dog food from your local pet store will last 12 to 24 months. Add water or serve dry to keep your pet healthy at home or during an evacuation.
Pros
Future Essentials dog food had the longest shelf life of pet foods we reviewed.
Packed in a vacuum-sealed can, this option will store conveniently in your pantry or vehicle.
Cons
Future Essentials is not a premium dog food and might be a change for your pet's diet.
Mayday Industries Emergency Food for Cats
Keeping your cat calm during an emergency means keeping your cat fed. A package of 10 eight-ounce bags will keep your cat fed for two weeks. Vacuum-packed Mayday cat food has a five-year shelf life, so you won't have to worry about its expiration for a while.
Pros
Mayday offers the most extended shelf life of any cat food we reviewed.
Complete balanced nutrition is offered in a portable dry cat food.
Cons
Unless your cat eats Mayday regularly, it will be a change in diet. You'll want to make sure your cat will eat Mayday.
Stella & Chewy's Freeze-dried Dinner Patties
Stella & Chewy's Freeze-Dried Raw Stella's Super Beef Dinner Patties Dog Food, 5.5 oz. Bag
Only the good stuff! Dogs naturally crave meat, much like they ate in the wild. That's why every batch of Stella's Super Beef Dinner Patties starts with 95 percent beef (always grass-fed!), organs and bone plus 100 percent organic certified fruits and vegetables to guarantee your pet is eating as nature intended. All ingredients are responsibly sourced.
Made in the USA - Stella's Super Beef Dinner Patties' all-natural recipe is crafted with care in small batches in Stella and Chewy's own USA kitchen to provide the highest levels of protein-rich meat and quality grain-free nutrition for your pet
Minimally processed and all natural. Because the closer foods stay to their natural state, the better they are. That's why each of Stella and Chewy's recipes contains added taurine and no added hormones, antibiotics, grains or fillers. Best of all, it's 100 percent complete and balanced for all life stages
Raw nutrition and convenience - your pet deserves to thrive on real, raw meat. Now, Stella and Chewy's makes it easier than ever to give your pet real raw nutrition with the convenience of freeze-dried
Supports better health for your pet with improved appetite and digestion, relief from allergies, vibrant skin and coat, healthy teeth and gums, greater stamina and vitality and a healthy immune system
If your dog typically enjoys premium fresh dog food, Stella & Chewy's Freeze-dried Dinner Patties are a great emergency option. Starting with 95 percent grass-fed beef and organic fruits and vegetables, these freeze-dried patties will keep your dog healthy, with a shiny coat, strong teeth and gums, and more incredible stamina.
Pros
Stella & Chewy's uses premium organic ingredients and grass-fed beef to support your dog's optimum health.
These freeze-dried patties come with a 100-percent satisfaction guarantee.
Cons
Stella & Chewy's is the most expensive option we reviewed, so it may not fit in your prepping budget.
Nature's Greatest Foods for Cats
Tuna and Chicken Canned Wet Cat Food - 5.5 Oz - Grain-Free Dinner for Cats - Complete Meal Provides Great Source of Protein and Fiber - Nature's Greatest Foods
Dinner is Served: Our Tuna & Chicken Grain-Free Dinner for cats contains red meat tuna and chicken in jelly. Rich in protein and fiber. 24-pack of 5-oz cans.
A Balanced Meal in Every Bowl: Suitable for all stages of your kitty's life. A complete meal with vitamins and minerals in every can.
Grain Free: This grain-free dinner for cats has a firm to slightly soft texture.
Good to Know: BPA Non-Intent Cans.
Nothing But the Best: At Nature's Greatest Foods, we advocate every day towards finding the best products we can for our customers who are making a conscious effort to find organic & natural choices and environmentally friendly products.
If your cat normally loves wet food from a can, stocking your pantry with dry cat food might be a waste. Cats are known to be finicky, but they'll love Nature's Greatest canned foods. These small cans will fit easily into a bug-out bag or stack on your pantry shelves. They will provide your cat with the best nutrition.
Pros
Cans of Nature's Greatest stack neatly in your pantry or fit easily into a bug-out bag if evacuation is necessary.
These cans pack a lot of protein in a small container.
Cons
Nature's Greatest offers quality nutrition for your cat, but it is not the least expensive option for canned cat food.
Hill's Science Diet for Dogs
Sale
Keeping your dog healthy during an emergency is essential since veterinary care might not be available. Veterinarians have recommended Hill's Science Diet for decades. If this is your dog's regular food, stocking up on cans is a good idea. You won't be dealing with the stomach distress of changing your dog's diet in a crisis, and these cans can last several years. If your dog eats Science Diet, just rotate the stock.
Pros
Veterinarians recommend Hill's Science Diet, and it is a good source of protein.
Canned dog food has a shelf life of several years.
Cons
Cans of dog food, larger than those for cats, can take up space and add weight to your luggage if you need to evacuate.
Conclusion
If 2020 has taught us anything, it is that being prepared is vital to your family's future. Fires, floods, and hurricanes may require you to evacuate to a safer area. A pandemic or a snowstorm might have you hunkering down and living off your pantry stores.
In either situation, having food for your pets is important. Our pets are members of the family. Knowing that you've accounted for your pets during a crisis can give your family members peace of mind and emotional stability even during an emergency. Next to shelter and clean water, food is one of the critical concerns in emergency preparedness.
Stocking up on the best survival food for pets now – either for your pantry or in preparation for an evacuation – is part of being a responsible pet owner and a well-prepared family.