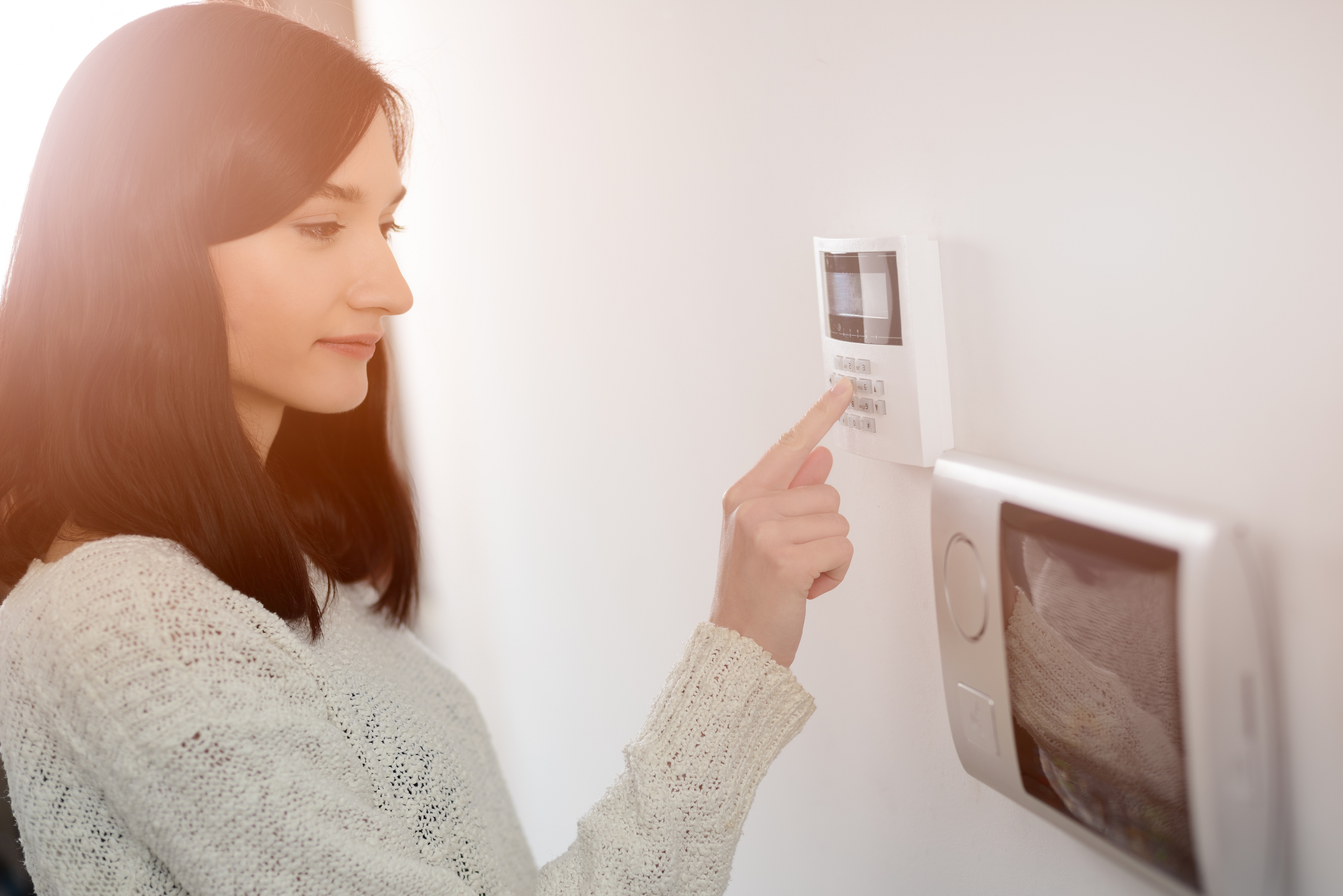 Best Home Security Devices for 2020
In this article I review some of the best home security devices that can help keep you, your family, and your property safe and prepared for an emergency.
Smart Door Locks
Yale Nest Connect Smart Lock
Google Nest x Yale Lock - Tamper-Proof Smart Lock for Keyless Entry - Keypad Deadbolt Lock for Front Door - Works with Nest Secure Alarm System - Oil Rubbed Bronze
Secure smart lock for your front door; replaces the deadbolt lock you already have
Keyless entry on the LED keypad so you can lock and unlock your front door without a key; keypad chimes play sounds to confirm responses, such as locking, unlocking, or turning Privacy Mode on or off
Let someone in from anywhere; unlock the door with your phone for easy guest access [1]
Give unique passcode to family and guests and set a schedule to control when they work; when you don't want to be disturbed, Privacy Mode disables the keypad so it can't be unlocked with a passcode
Get alerts when someone locks or unlocks the door or tries to tamper with your smart door lock [1]
Nest combined their resources is one of the most recognized lock manufacturers in the world Yale, to produce a keyless, tamper-proof lock this will allow you to unlock or lock any door it is installed on. It works from anywhere through the Nest app. You can provide anyone you want with the passcode and the system will alert you anytime they enter or exit the premises. You can even lock the door with the tap of your finger. Everything connects to your Wi-Fi including the Nest app, and the built-in nest connect system.
Key Features
• Compatible with any smartphone you can unlock or lock I need to order using the nest app without needing a key
• You can create unique passcodes for family, friends, or guests and you can even set schedules that can control when they can enter.
• You never have to worry about losing keys or locks being picked ever again, with this keyless lock, that has secure tamper-proof deadbolts.
• You will receive an alert anytime the doors locked or unlocked, the system will also keep a detailed account of all activity.
• Yale's one-touch locking system allows you to quickly secure the door on the way out with a single tap.
• The nest app can detect when you're away from the lock & secure it automatically
A Smarter Doorbell
Eufy Security, Wi-Fi Video Doorbell
eufy Security, Wi-Fi Video Doorbell, 2K Resolution Video doorbell Camera, No Monthly Fees, Secure Local Storage, Human Detection, 2-Way Audio, Free Wireless Chime-Requires Existing Doorbell Wires
2K Resolution: When it comes to security, the key is in the details. See exactly what is happening in and around your home in crisp 2K clarity.
No Hidden Costs: Designed to protect your home as well as your wallet, eufy security products are one-time purchases that combine security with convenience.
Respond in Real-Time: Speak directly to anyone who approaches your front door via two-way audio. Tell your friends to come round the back or that you have just run out to get some milk.
The Alerts Which Matter: With AI technology and our sophisticated algorithm, the camera intelligently detects body shape and face pattern. Ensuring you are only alerted when a human, and not a stray cat, is at the door.
Free Electronic Chime Included: Supports 8 fun and holiday-themed ringtones and adjustable volume level. Note: Installation requires existing doorbell wires at 16-24 VAC, 30 VA, or above. Not compatible with Apple HomeKit or existing chimes. Does not support continuous recording.
This little gem is definitely a safer and smarter way to see who has come to your door. It will notify you by text any time it detected motion and give you a live video feed on your smartphone or smart TV. The system offers excellent video quality in darkness and is in low light. With built-in two-way audio and pre-recording features you can safely communicate with any visitors. You can even see who comes to your door when you're not at home. All you need is to be connected to Wi-Fi. Even when you are away your smart doorbell is there to keep you safe.
Key features
• 2K WDR resolution – See people as clear as day, when they come to the door.
• No monthly fees, it just requires a one-off purchase, everything else is self-contained, no hidden charges.
• Cross-platform compatibility – works on both Android and Apple IOS.
• Easily syncs to existing home security systems.
• Built-in two-way audio that allows clear communication.
• Extremely easy to fit and mount. The Doorbell will snap into place, there is no need to hire an electrician to wire the system.
• Compatible with both Alexa and Google voice.
• The camera is excellent, it can balance the dark and bright parts of someone's face to ensure there is no confusion. 4:3 aspect means you can see the person from head to toe.
• You can either wire the doorbell, or it will work for 6 months on one charge.
Smart Security Cameras
Blink Mini with Blink XT2
Blink Mini with Blink XT2 Outdoor/Indoor Smart Security Camera - 5 camera kit
This bundle includes the Blink Mini and XT2 - 5 camera kit.
XT2 is a wire-free indoor/outdoor smart home security camera that runs on AA lithium batteries for up to two-years with regular use.
Mini is the new HD indoor, plug-in camera with motion detection and two-way audio that lets you monitor the inside of your home day and night.
See, hear, and speak right from the Blink app on your smartphone with Blink's live view and two-way audio feature – live view is not continuous.
Customizable motion detection: Get alerts on your smartphone and customize motion detection zones so you can see what matters most.
Helping to keep you, your family, and your home safe and secure with the blink 5 camera security systems. This system offers advanced motion detection alerts to any potential intruders. It's also designed to be energy-efficient to last up to two years on 2 AA batteries. Capturing stunning 1080p resolution but even let you talk to visitors via an integrated voice application.
Key Features
• No hidden costs are monthly fees that you can include up to 120 minutes of video storage in the cloud for free the system also comes with a two-year warranty on the battery life and lynx chip technology
• The two-way audio system allows you to talk to visitors to the blank I'm under your talking or smartphone.
• The system is also fully customizable then you can set up different activity zones to choose where you want the motion to be detectives so you will always receive the alerts that matter most.
• If you want to be notified of every single motion detective, this can happen or you can program is just to notify you from one part of the system. You can even watch what is happening live.
• This system features 5 high-resolution video cameras that are for widescreen doing, these cameras are capable of capturing high definition footage
• Each camera has infrared capabilities all will allow you to see in the dark and monitor your home or business in either no light or low light conditions.
• It also offers a hundred and ten-degree field-of-view, allowing you to capture a wide area of your property, offering the highest level of security at all times.
• Designed to resist even the worst weather. The application will allow you to check-in from anywhere anytime.
• Fully compatible with Alexa
• You can arm or disarm, view live streams, take motion clips through =any Alexa enabled device.
Smarter Home Security System
Cove 13 Piece Home Security System
Home Security System by Cove - 13 Piece System with 24/7 Professional Monitoring Trial, No Contracts, Easy DIY Installation, Smart Phone Control, and Touch Screen Panel - Compatible with Alexa
WHAT'S IN THE KIT — 1 Cove Touch Screen Panel, 7 Door/Window Sensors, 1 Pet-Friendly Motion Sensor, 1 Flood/Freeze Sensor, 1 Medical Pendant, 2 Key Remotes, and 1 Cove Yard Sign.
EASIEST DIY INSTALLATION — Setup your system in under 30 minutes with Cove's DIY Install Wizard featured on the Cove Touch Screen Panel. No wires or drills, no tedious WiFi configuration or set-up call — only the easiest system to self-install. It's so easy, anyone can do it.
AFFORDABLE HOME SECURITY WITH 30-DAYS FREE PROFESSIONAL MONITORING — When you receive your system and activate it on our website, you sign up for the $25/month Cove Plus 24/7 professional monitoring plan with your first 30-days free. Cove's professional monitoring features faster Police, Fire, and Medical emergency dispatch, TripleTouch Alarm Response, smartphone and voice control, a lifetime equipment warranty, and a lifetime monitoring price lock guarantee.
No Contracts or Cancellation Fees. Just a $24.99 month-to-month monitoring plan.
ADDITIONAL FEATURES - Smartphone control, full smash and grab protection, 60-day money back guarantee, 24-hour battery backup, 100% cellular connection for maximum protection, hourly smart system sensor checks, excellent 24/7 customer support.
If you're looking for a more complete home security solution, this 13 piece system from Cove offers everything a traditional security system as a mere fraction of the price. It features a 24-hour battery backup in case of power outages, and anti smash and grabs protection that will ensure your monitoring team is notified instantly if any equipment is damaged. Your insurance company might offer you at this kind of up to 20% when you work with a 24/7 professional monitoring security system.
Key Features
• 30-day free trial – You get to test this system fully without ever having to commit to a contract.
• Affordable home monitoring – You receive a professionally designed and manufactured alarm system that can be fully monitored from just $15 a month
• Super easy to install – no wires or drill required. No setup calls or wifi configuration. A step by step 15 minute guide and you will be up and running.
• Voice activation – The system can easily be disarmed or armed thought google home or Alexa.
Conclusion
We hope that these four simple solutions will help you feel safe and secure in your own home. They each represent some of the most innovative, technologically advanced, cost-effective, and best home security devices you can buy.