Last Updated on February 1, 2023 by admin_hunter
Whatever the cause ends up being will not matter when it all metaphorically hits the fan. What will matter is whether or not you have prepared for the worst-case scenario. Fortunately, coming up with an apocalypse survival kit list is not as difficult as you may assume.
We have done most of the legwork for you by creating a simple guide to packing your own apocalypse survival guide. We will cover all the basics and explain how you can add additional items unique to your specific needs.
Give yourself peace of mind knowing you are ready for even the worst-case scenario. Starting knocking items off your own apocalypse survival list today!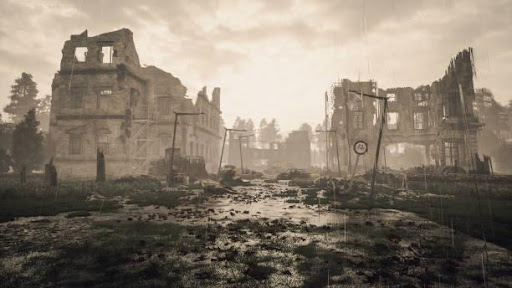 Essential Items for Your Apocalypse Survival List
To make things easy, we will start with the essential items that should be on anyone's apocalypse survival list. Each of the following items should be deemed a must-have so they belong right at the top of your list:
A Supply of Non-Perishable Food – This item pretty much speaks for itself. No matter what causes the apocalypse, you and your family will need an adequate supply of emergency food. Look for nutrient-dense foods that are sealed and will not spoil, no matter how long you have them stored. Canned meats and vegetables, peanut butter, dried grains, dried fruits, dried and canned beans, and more can all be included in your survival pantry.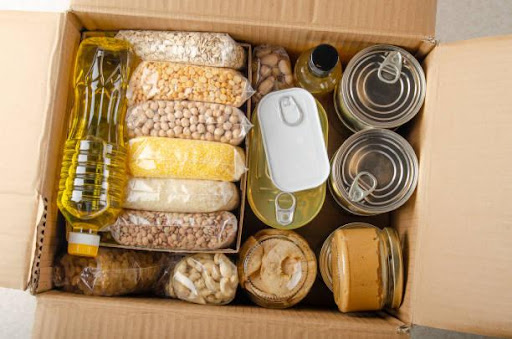 For a more comprehensive list of options, check out our Foods to Stockpile for an Emergency guide. If you plan to stock your survival foods yourself, you could also benefit from reading our breakdown of The Best Survival Food Storage Containers.
A Well-Stocked First Aid Kit – Injuries happen, especially during the panic of major emergency events. If you plan on surviving through the apocalypse, you will need access to basic medical care. A first aid kit should be at the top of your apocalypse survival kit list, containing everything from suture supplies to antihistamines and pain relief medications.
Make sure you include potassium iodide pills in your medical kit, as these can be life-saving in a nuclear incident. You should take them immediately, as they can help reduce the risk of radiation-related cancers during atomic fallout. For more information, read the CDC's Guide to Potassium Iodide.
A Camping Stove with Plenty of Fuel – A camping stove cooks food and boils water, which is incredibly important if you have concerns that your water supply is contaminated. The best stoves are also designed for portability, so if you have to leave your shelter, you can take warmth and the ability to cook and boil water with you.
A Stockpile of Bottled Water and Water Purification Supplies – Water is vital for life, so you will not get far without drinking water. Not only should you have a significant supply of bottled water piled up in your shelter, but water purification supplies will allow you to add to your stockpile and access sterile water while you are on the move.
If you have the budget for it and you are planning on building your apocalypse-proof shelter, you may want to look into a water recycling system, which will allow you to purify and reuse wastewater. Read EcoHome's Graywater Recycling & Treatment Systems guide for more information about these systems.
Personal Protection Equipment – While the thought is unpleasant, people tend to turn on one another when hungry, thirsty, and scared. Keeping personal protection equipment in your apocalypse survival kit will help keep you and your family safe.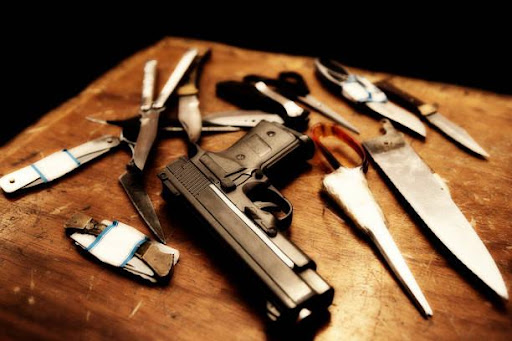 Tasers, pepper spray, and knives can all be helpful, as can a firearm, axe, or compound bow. As a bonus, knives, guns, and bows can all offer plenty of other uses beyond personal protection. You can use a good hunting rifle or bow to protect your family, as well as hunt food, and knives can serve countless purposes beyond protection.
To learn more about your options, check out our list of the Best Survival Knives for 2022.
A Supply of Clothes for All Weather Conditions – Following an apocalyptic event, you may be forced to stay in one location for multiple seasons. This is why it is essential to ensure that you have appropriate clothing for all weather conditions and temperatures.
Durable and comfortable clothing will be incredibly beneficial if you are forced to wear the same items for months. You must also be prepared for winter with warm clothing, including insulated jackets, gloves, pants, and hats. Consider reading our How to Choose the Best Outdoor Survival Jacket Guide for more information.
A Durable Tent and Hiking Bag – The truth is, you may be forced to relocate, even if you have built a solid shelter. An endless number of causes could trigger this move, but if it happens, you will need to be able to pack up a small supply of vital equipment and move on.
With a tent, other camping supplies, and a durable and supportive hiking bag to hold it, you will have mobility on your side. Being able to set up camp for the night quickly will be a massive advantage if you are forced to move with little notice, especially if your vehicle is completely out of fuel or is otherwise disabled.
If you need help choosing the right bag, consider reading our guide to Choosing the Best Survival Backpack.
What Other Items Should Be on Your Apocalypse Survival Kit List?
Now that we have covered the basics, we can get into some of the smaller items you should add to your emergency survival kit list. This includes some items that may be useful for certain individuals but less relevant for others, like prescription medications.
Multi-tool
Rope
Map of your area
Flashlights and lanterns
Cooking and eating utensils
Personal hygiene items
Prescription medications and vitamin supplements
Fire starter kit
Basic fishing kit
Respirator masks and hazmat suits
Head torch and spare batteries
Blankets and pillows
Folding solar panels and battery bank
Spare fuel
Shovel and axe
Spare glasses
Sleeping bag and ground pad
Duct tape
Remember, if there are items you can think of that are vital for your unique survival situation or even just things that you believe you would struggle without, you can add them to your apocalypse survival kit list! Don't be afraid to get creative with your survival gear. After all, this is your list.
To learn more about how you should react to a serious emergency situation, consider reading the Official Government Guide to Disasters and Emergencies, which is packed with helpful information.