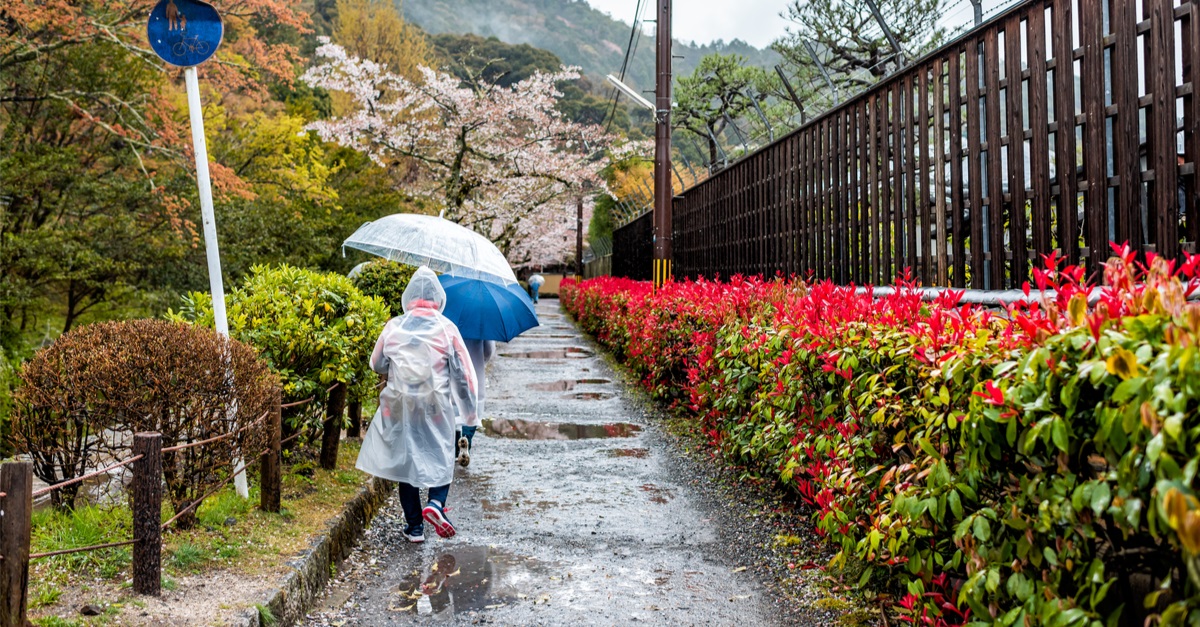 How to Choose an Emergency Poncho for Any Possible Situation
Movies can make getting caught in the rain romantic, but let's be honest: nobody enjoys getting stuck in the rain. It doesn't matter if you've planned a camping weekend, a festival trip, or a family getaway; the very last thing you want to have happened is for your plans to be ruined by inclement weather.
That's why having an emergency poncho on hand is necessary.
Advantages and Disadvantages of Emergency Ponchos
Before we dive into talking about choosing an emergency poncho, let's talk about the advantages and disadvantages.
Rain ponchos are a great way to keep yourself dry when you're outside in the rain, but while there are many advantages to an emergency poncho, there are some disadvantages that should be mentioned as well.
Advantages
You can easily throw them into your bag whenever you're going to be outdoors
They're easy to carry around because they're lightweight
They can be repaired easily
They're lightweight enough to be cool on a hiking trip
They cover more of your body than a traditional raincoat
You can easily put on and take off an emergency rain poncho
They tend to be airy and breathable
Disadvantages
They aren't great when you must carry lots of camping or hiking gear
The poncho doesn't typically cover your arms
Most of the time, they don't have pockets
They can easily be damaged because they're made from lightweight, breathable material
They can restrict your movements
They won't protect you from the wind chill
They aren't a great option during colder months
What You Should Know About an Emergency Poncho
You should know several things about an emergency poncho; below, you'll find the most important factors to consider.
Rain Poncho vs. Raincoat
Unlike a raincoat, which will have full sleeves and a button or zipper closure, an emergency poncho is worn like a shawl or cape. This means that there's an opening for your head, and it has a baggy, loose fit over the rest of your body.
Raincoats are generally sized like regular coats (XS to XL), but emergency ponchos will typically only come in a one-size-fits-most deal. An emergency poncho is designed to fit loosely over whatever you're wearing, and due to the shape of the poncho, it can typically fit over backpacks or purses.
You must remember that rain ponchos are used to keep you dry, not warm like a raincoat.
Design
As mentioned above, an emergency poncho is designed to drape over your clothes, much like a cape simply. However, unlike a cape, emergency ponchos are generally designed with a built-in hood to keep your hair and head dry too.
Most emergency ponchos are long, and if you're under six feet tall, the emergency poncho should cover down to your ankles. If you're taller, you'll find that an emergency poncho will generally cover you down to your knees.
Emergency ponchos also have elasticized cuffs and drawstring hoods to prevent rain and wind from seeping into the poncho.
Materials
Most emergency ponchos are made from plastic, and because of this, most people will joke that an emergency poncho looks like a plastic bag. Unlike a plastic bag, the plastic material used to produce rain ponchos is thin, lightweight, and doesn't feel suffocating.
You want to look for emergency ponchos that are made with breathable materials to prevent the "sauna effect."
How to Choose an Emergency Poncho
Below you'll find some questions that you should ask yourself when searching for the best emergency poncho for any situation.
Does it Fit?
When you're picking out your rain gear for your next trip, make sure that you have enough room to freely move around in the emergency poncho without feeling overwhelmed by the amount of plastic. This will ensure that you're comfortable and won't be tripping over the emergency poncho.
Is it Unisex, for Men, or Women?
Another important factor to consider when picking out an emergency poncho is if it's made for men, women, or both. This is important because it will determine how well the emergency poncho will fit you.
Does it Come with a Hood?
Emergency ponchos with hoods do exist, so if you want extra protection from the wind and rain, find an emergency poncho with a hood attached. You also want to double-check that the hood fits comfortably over your head.
What Materials Is the Poncho Made From?
Emergency ponchos are made from many different materials, so make sure that the one you're picking is made from a material that will offer you the most protection and that you aren't allergic to the materials.
Does it Come with a Carrying Bag?
Most emergency ponchos come with a carrying bag that you can store the poncho in when you're not using it. This isn't an essential feature, but it's nice to have when you're outdoors.
What Activities Are You Going to Be Performing?
An emergency poncho is great for a backpacking trip or a family getaway. But if you plan on doing adventurous things (i.e., climbing), you might want to consider purchasing a rain jacket instead because it won't rip as easily.
Final Thoughts
You can see from the discussion above that an emergency rain poncho is an excellent buy if you're planning on being outdoors. They're affordable and lightweight solutions to ensure that you're safe from the elements when you're outside.
But knowing how to choose an emergency poncho for any possible situation can be challenging. That's why it's essential to understand your needs, the activities you'll be partaking in, and the size and fit of the emergency poncho before buying one.
Hopefully, this guide has helped you figure out how to choose an emergency poncho for your next outdoor adventure!