Last Updated on November 5, 2022 by admin_hunter
Finding the best multi-tools for survival and preparedness can be daunting, especially if you intend to buy online, where the wealth of information can be overwhelming.
This post explores some pointers to help you find the best survival multi-tools in the shortest time possible and without unnecessary struggles.
Let's get to it!
1. Define Your Needs First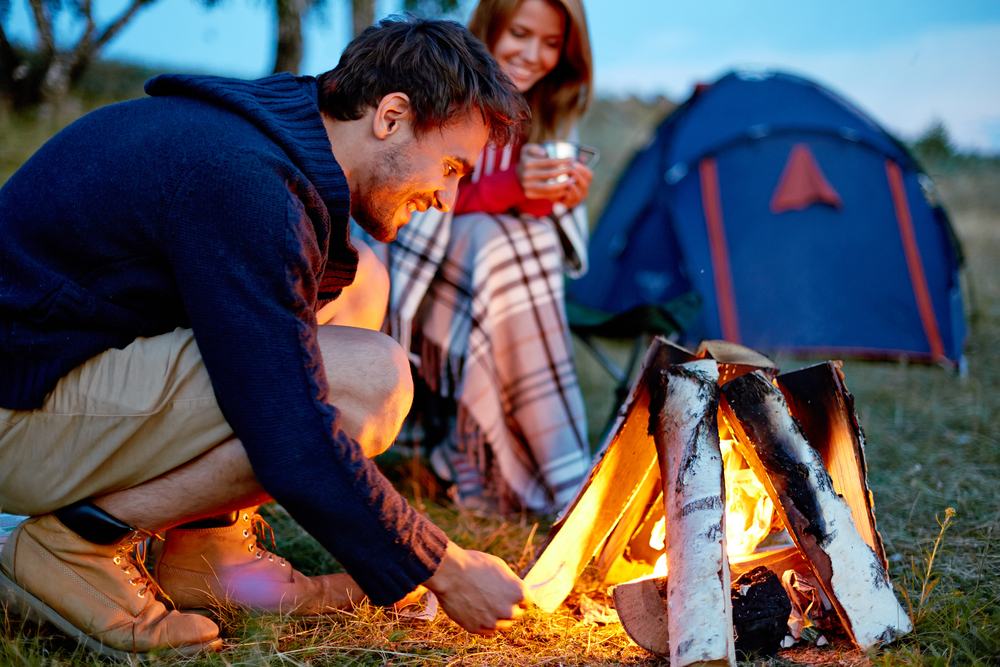 While you already know that you need a survival multi-tool, you may not exactly have your needs defined. You must first know precisely why you need the tool, what you need it for, and in what circumstances.
Without this basic information to guide you, you'll be checking many places repeatedly, getting yourself confused in the process.
You should be able to tell what situations you usually face where a multi-tool could come in handy. This will make it easy to determine the exact tool you'll need.
For example, if you go out camping quite often, you'll need a survival knife multi-tool with a fire rod, which you can use to ignite your tinder to make a fire. You'll also need a folding axe survival tool for chopping wood. Will you need a slotted screwdriver? Phillips screwdriver? Pliers? Scissors?
Defining your needs also helps you figure out another crucial aspect: what to look for to find the best survival multi-tool for you.
The key aspects to consider for this useful tool are functionality and practicality, quality and durability, size, weight, portability, storage options, and safety.
Functionality and Practicality
The number of tools incorporated in the best multi-tool will determine how many functions you can carry out.
A multi-tool with twenty individual tools is better than one with only ten, but this isn't always the case if you won't ever need most of the tools.
You should also consider how practical the multi-tool is for individual functions. For example, to chop wet wood logs with large diameters, it will be more practical to use a folding survival axe than a simple saw.
Quality and Durability
Not all multi-tools have excellent quality construction. Some are made of weak materials, meaning they get damaged faster and lose functionality.
The best multi-tool uses strong materials like stainless steel that can withstand massive forces during use. You'll want a multi-tool that lasts long enough to be passed down through generations.
Size, Weight, and Portability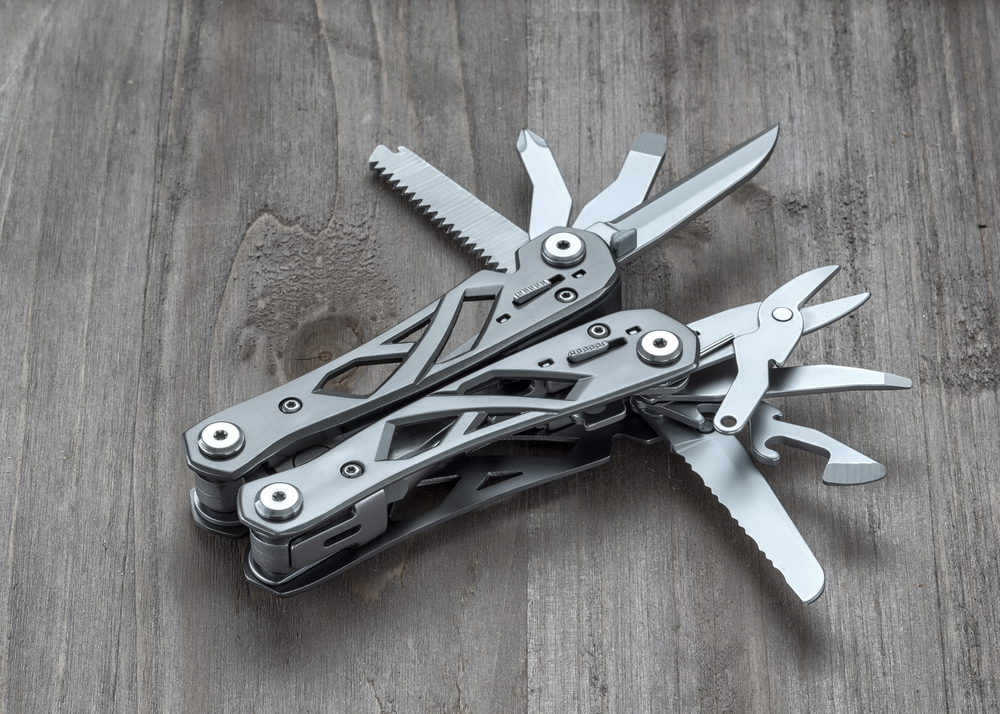 You must conveniently carry your survival multi-tool around with you whenever you feel you might need it. Depending on the function, a smaller multi-tool will be lighter and easier to carry.
Storage Options
Does your preferred survival multi-tool have a lanyard or a hole where a small rope can go through to make it easy to hang the tool from a point? Or maybe you prefer a sheath or pouch, which is handy for protecting the knife blade and other tools from the elements.
Multi-Tool Safety
The best multi-tool for you should have locking mechanisms for safety, whether in use or idle. This helps prevent self-injury.
2. Do Your Research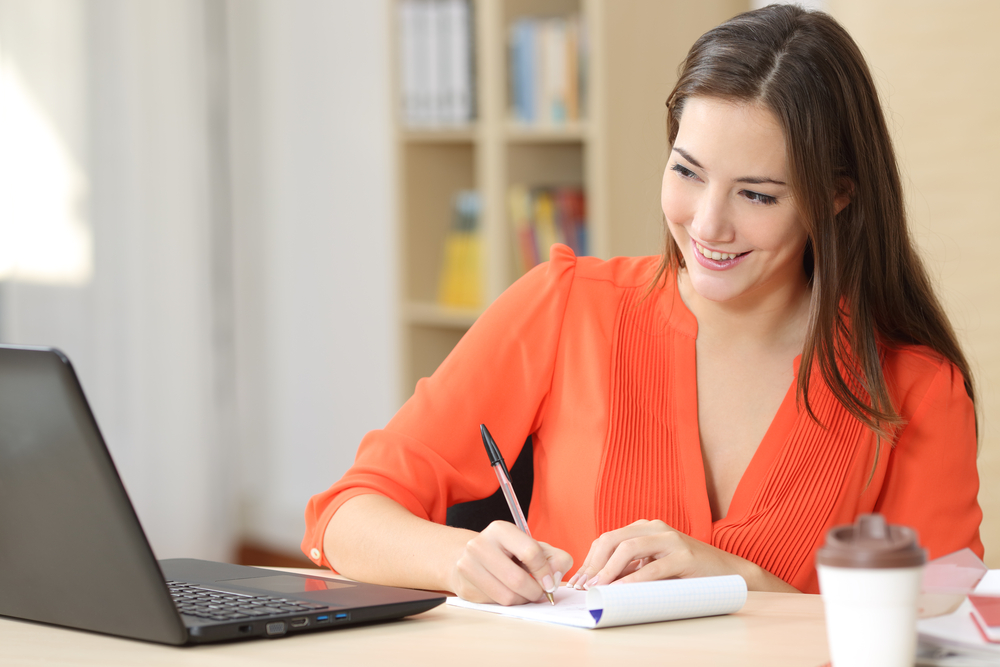 It's not enough to define your needs when buying a multi-tool for survival—you'll need to do extensive online research to find what products are available and popular.
Research helps you find out what is trending about the multi-tool you are looking for and where you can buy it at a reasonable price and with good delivery time.
3. Check Recommendations From Niche Sites
In your research, you should check what niche sites recommend as the best multi-tools for survival in their product reviews.
When you fill the search bar with the name of the multi-tool you want and complete the search, you'll find several sites that have reviewed and listed several multi-tools from different manufacturers based on factors like functionality and durability.
For example, at SafetyHunters.com, you'll find several reviews recommending different types of survival multi-tools from other manufacturers. Our reviews list includes:
You can be sure that we review the best survival multi-tools that won't let you down when you most need them. All the products we recommend are thoroughly researched and carefully chosen.
4. Check Bestseller Lists
It's not always necessary to check the bestseller lists on online stores like Amazon once you have found the ideal survival through a niche site review.
However, checking Amazon bestseller lists for a specific product category can help you see which products are trending. A trending survival tool means that people have confidence buying and using it.
5. Check Testimonials From Recent Buyers
Your online search for the best multi-tools for survival will lead you to reviews by recent buyers and users of the tool you want to buy. If most reviews are positive, it means the multi-tool works for others.
With other factors constant, the multi-tool should work for you, too.
6. Check For Survival Multi-Tools by Brand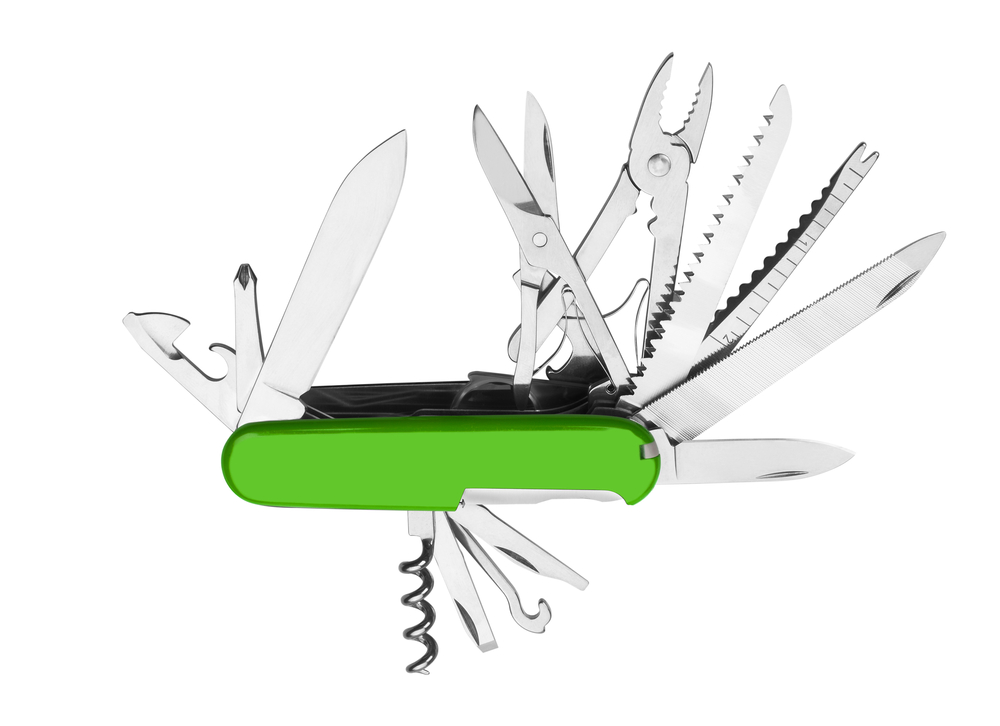 Shopping for the best survival multi-tools by brand is easy. If you already know some of the brands that make the type of multi-tool you want, this should reflect in your search.
For example, you can search for "Victorinox Swiss Army Pocket Knife" if you want the pocket knife to be made by Victorinox specifically. Or you could search for "Gerber Dime Multi-tool" if you really want a Gerber Dime.
Besides Gerber gear and Victorinox, other survival multi-tool brands include:
Rovertac
Roxon
Swiss + Tech
Hoffman Witcher
Bushcraft
If you have used other survival multi-tools from a given brand and liked them, you can opt to buy your new multi-tool from the same brand. For example, if you have used a Leatherman Wave or Skeletool CX, you might want to upgrade to Leatherman Surge or Leatherman Signal. However, trying another brand for your survival kit isn't wrong.