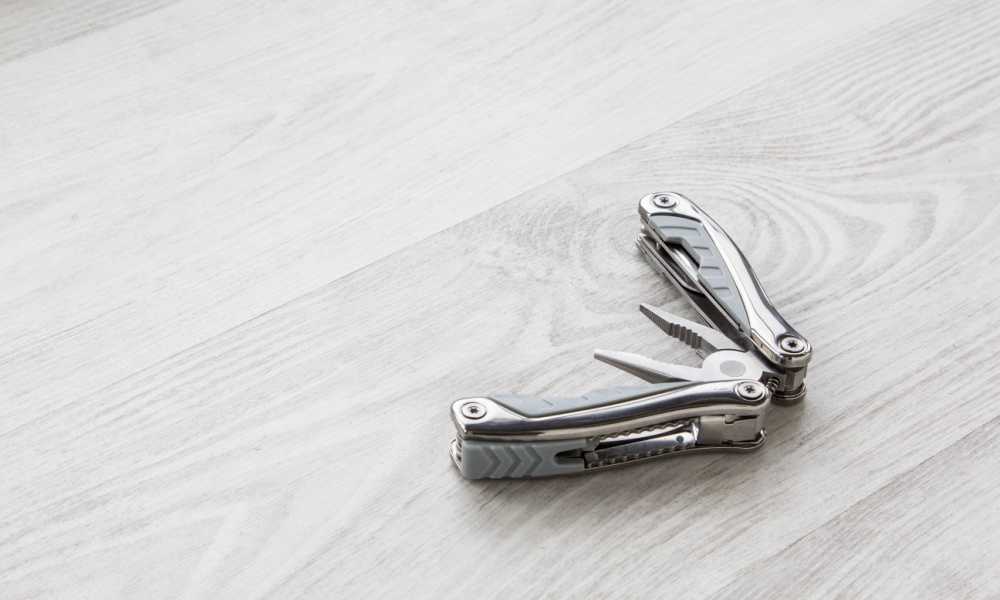 Best Mini Multi-tools: Complete Reviews with Comparisons
A mini multi-tool is a small portable gadget that features a few different functions in one unit. It is designed to easily fit the pocket or a belt pouch and be ready for action wherever you might be.
You might not know it, but multi-tools have been around since the time of the ancient Romans, and some have even found their way into space missions.
So, what are the features that make these tools universally appealing?
Right off the bat, it's their versatility. Most multi-tools sport a useful combination of hygiene/utility and survival tools. Next comes the durability. In fact, some multi-tools are passed on as a family heirloom. And there are those that have special collector value.

Either way, we've picked out some of the best mini multi tools on the market.
Top 5 Mini Multi Tools Comparison Chart
Gerber Dime Multi-Tool
LEATHERMAN – Squirt PS4 Keychain Multitool
Victorinox Swiss Army MiniChamp Pocket Knife
Grand Way Mini Utility Multitool with Knife and Pliers
Mini Multitool Scissors, 7 in 1 Folding Scissors 420 Stainless Steel Multi-Tools
Best Mini Multi Tool Reviews
1. Gerber Dime Multi-Tool
This mini multi-tool is great for those who want something well-rounded. It comes in 8 different colors and you can also get the bladeless version.
As for the size, the Gerber Dime measures 2.75 inches when closed or 4.25 inches when opened. The tool weighs 2.2 ounces, which may be a bit on the heavier side for mini multi-tools but inconsequential in the grand scheme of things. What you'll find in this tool are 12 different functions.
There are the spring-loaded scissors and pliers, wire cutters, flat-head screwdriver, and crosshead driver. And then there are the tweezers, bottle and package opener, and a fine and coarse file. The blade particularly stands out for its ability to score and cut plastic with ease.
The tool features a butterfly opening style and the bottle opener is exposed even if the unit is closed. It's all stainless steel to ensure longevity and durability. It also sports a lanyard ring so you can easily attach the tool to your keychain.
The affordable price is another plus. Given that you get 12 different tools and high build quality, the Gerber Dime offers excellent value.
2. Leatherman Squirt PS4
The Leatherman Squirt PS4 is a multi-tool designed to cover most of your needs. From wrapping gifts to cutting fishline, this versatile gadget can handle it.
Besides the versatility, the small form factor is another attraction. It is 2.25 inches long when closed and weighs 2 ounces. You'll hardly feel it on your keychain and this tool is designed for one-hand use for that extra bit of practicality.
The Squirt PS4 doesn't fall short functionally either. It is equipped with 9 tools which include spring-loaded needle-nose and regular pliers, spring-loaded scissors, and wire cutters. There is also a 420H knife, Phillips/flat-head screwdriver, metal and wood file, and medium screwdriver. And, of course, it wouldn't be a complete multi-tool without a bottle opener.
Like all Leatherman multi-tools, the Squirt PS4 is built to last. This multi-tool is made of 420HC stainless steel and 6061-T6 hard-anodized aluminum. Plus you have a choice of three different finishes (red, black, and blue). Leatherman stands behind the product quality with a 25-year limited warranty.
It's a Leatherman so you know it isn't cheap. But one may think that it's well worth the money if one is to turn it into a cool family heirloom.
3. Victorinox Swiss Army MiniChamp
Many users consider the Victorinox Swiss Army pocket knife as the mother of all multi-tools. And with more than 120 years of company history, this brand is a leader in the industry. It pioneered multi-tools as we know them today.
Victorinox multi-tools are a great choice for their exceptional durability and versatility. The MiniChamp is no different, only on a much smaller scale. It weighs only 1.59 ounces and measures 2.28 x 0.59 inches. These dimensions make Victorinox one of the smallest multi-tools on the market, or at least among those that deserve your attention.
The MiniChamp packs a lot of features for such a small multi-tool. It comes with a set of personal hygiene tools: toothpick, tweezers, cuticle pusher, nail cleaner and file. You also get a ballpoint pen and a ruler (in inches and centimeters). Other tools include scissors, Phillips screwdriver, wire stripper, and more.
The functional elements are made of high-grade stainless steel and the top covers Cellidor (an ABS plastic). This mini multi-tool is available in red or silver, plus the manufacturer offers a lifetime guarantee for any defects in workmanship and materials.
The price reflects Victorinox quality and Swiss-made heritage. But you can hardly get a more functional or durable multi-tool, and some of the products may have collectors' value.
4. Grand Way 2229 Mini Multitool
Looking for a budget-friendly and reliable multi-tool? If so, you should check out what Grand Way has to offer.
The handle measures 2.75 inches and the overall length (when opened) comes to 4.33 inches. The Grand Way weighs 3.53 ounces, which puts it among the heaviest mini multi-tools. However, like all mini multi-tools, it is portable and easy to pocket.
The extra weight comes from the number of components – 12 to be exact. Like the more expensive models, this tool features pliers, wire cutter and stripper, blade and serrated-edge knife, etc. There is also a chisel-tooth blade, which is not something found on every multi-tools, least of all budget multi-tools.
The functional components are made of 440C stainless steel and the tool features an aluminum handle. The 440C stainless steel ensures durability, rust resistance, and long-term edge sharpness.
Besides the tool, you get a nylon fiber sheath that can be easily attached to your belt. This tool features ergonomic handle plates that prevent slipping, though they are plastic. The number of functions and decent build quality make Grand Way an optimal choice for a variety of purposes.
Be it for adventure trips or emergency repairs, this tool can be a trusty companion. And the manufacturer backs the build quality with a 10-year warranty.
5. Bibury Mini Multitool
The Bibury mini multi-tool is one of the most well-rounded models around. It offers a bit of everything in terms of affordability, build quality, and features. In addition, the Bibury sports an eye-catching design in two color options (silver gray and all black).
This multi-tool is relatively compact and lightweight. When closed, it measures 3 inches and the open length reaches 4.6 inches. At 4.94 ounces, it qualifies for a standard-size multi-tool.
Whichever way you look at it, this model is built to last. It's made from 420 heat-treated stainless steel for superior toughness. The Bibury also features 3D-machined texture on the handle to ensure comfort and firm grip.
This model doesn't go overboard with the included tools - there are only 7 of them. You get a 1.57-inch knife, Phillips and flat head screwdriver, small screwdriver for glasses, nail file, and scissors. A bottle opener is included as well.
The scissors stand out in particular. They work great for cutting paper, unpacking, trimming, opening cans, etc. In addition, they are quite compact and have an automatic rebound function. The downside of the automatic rebound is perhaps long-term durability.
But you might be able to put that to rest with the lifetime warranty that comes with this tool. Don't get too excited though – it's a little-known brand so the lifetime warranty may not be as reassuring as one offered by a brand that's been around forever.
Overall, this tool is a great option for gardening fans, DIY enthusiasts, and outdoor adventures.
FINAL VERDICT
No matter what the situation might be multi-tools are there to help. Quick repairs on the go, some personal hygiene – you name it they've got you covered. Our list of best mini multi tools features some of the models you might proudly pass on as a family heirloom. However, a few of them stand out due to superior build quality and functionality.
All in all, the Victorinox Swiss Army MiniChamp stands out as the overall winner, if we were to pick one at all. It includes 18 different tools for nearly all imaginable needs. The tool is Swiss-made, a label that one may associate with premium quality. The MiniChamp is also incredibly compact and lightweight.
In terms of price, this model might not be for everyone. If you want to get a good mini multi-tool on a budget, the Gerber Dime would be a great choice. It has 12 different stainless steel tools, the highlight of which is the blade.
Last but not least, the Squirt PS4 is there for fans of Leatherman, perhaps the most highly regarded multi-tool brand in America for the past decade or so.