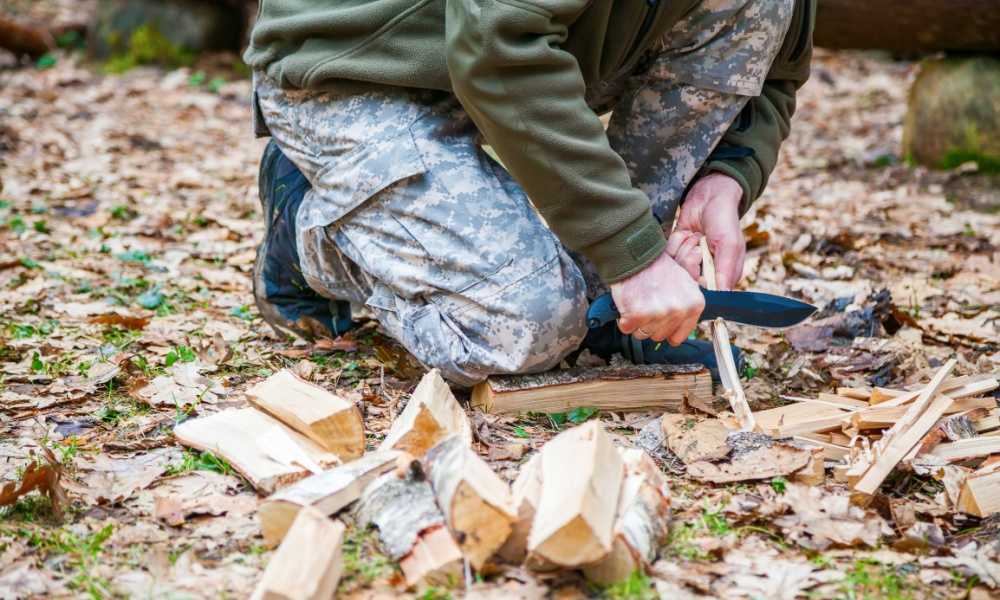 Gerber Ghoststrike Fixed Blade Knife Review
When looking for a simple, economical fixed blade knife, the Gerber Ghoststrike is definitely worth a look. It is a well-built, reliable survival knife that has been built to high quality. It is more of a survival knife than a tactical knife, more suited to hikers and fishermen than to survivalists and hunters, but it can easily be used in escape situations, nonetheless. This is a great knife if you are wanting a specific, personal knife to carry along when in the outdoors, and it is so small and light that it will take up just about no space at all.
Gerber Ghoststrike Fixed Blade Knife Review
The Ghoststrike knife is built in Gerber's Portland-based production center in Oregon. Unquestionably, Gerber makes excellent knives, giving them an incredible reputation among customers as a top knife maker. Gerber also guarantees their knives, so you can buy a knife with peace of mind.
Who is this product for?
This product is perfect for anyone who wants to carry a knife on them for safety purposes but does not plan on doing any heavy cutting with it. Fishermen, campers, and hikers will particularly enjoy this knife for its everyday utility construction.
Hunters and survivalists can use this as a backup knife in their kit. It is also great for military, law enforcement, and adventurers who want to ensure that they always have a concealable yet effective safety weapon on their person at all times.
What's included?
This steel and ceramic knife comes along with a modular sheath system which you can wear either vertically or horizontally, making it perfect to attach to your belt, which is recommended. You can also carry it around your neck due to its lightweight build.
Overview of features
The length of the blade is 3.3 inches, while the overall length of the knife is 6.9 inches. It weighs a modest 3.6 ounces, making it easy to carry. The blade is made from 420HC steel which has been coated in a black ceramic to protect it from corrosion and rust while also giving it an appealing look.
This knife has a skeleton frame which may take some getting used to. However, it is full tang which adds to the high quality. And, when you consider how lightweight the knife is for a full tang, you realize it is a true EDC spectacle.
The handle has a large finger groove with a guard to prevent your fingers slipping onto the edge. The rubberized coating on the handle also helps reduce the risk of any fumbles with the knife if your hands are wet.
The blade's spine has a slight depression which makes a flat place for your thumb to press. This "thumbs-up" holding style is extensively used in martial arts. It provides you with additional leverage and makes the knife feel like it is a natural extension of your hand.
The blade has a glass-reinforced nylon sheath that will protect the knife (and your body) when wearing it. You can wear this knife around your neck thanks to its lightweight, ultra-slim build, but it should be preferably worn on your belt. It can be worn either vertically or horizontally to suit your preference.
How to use it
This knife is easy to use thanks to the forefinger grove and the thumb depression in the blade's spine. Simply hold the knife in your dominant hand and use it for whatever purpose you have. Remember never to use the knife in a motion towards your body.
Alternatives
ESEE 4P Survival Fixed Blade Knife
This knife has an over length of 9 inches and weighs just 7.8 ounces. The blade is an impressive 4.5 inches long with the cutting edge length being 4.1 inches. The blade has a drop point style and is made from 1095 carbon steel to give it a solid, durable build. It is an all-round tactical, bushcraft, and survival knife.
It is a popular choice amongst law enforcement, adventurers, and military personnel worldwide. The knife comes with a metal clip and a polymer sheath for easy and safe carrying, no matter what the terrain. The G10 handles are removable and interchangeable, allowing you to select one that suits your style.
Conclusion
The Ghoststrike knife has a lower price point than most other Gerber knives, making it a more economical option for occasional users. It is also an ideal knife as long as it is not your primary survival knife. In the end, you won't go wrong with this knife if it is the type of knife you want. In fact, it is probably one of the best available on the market as is well-priced to boot.