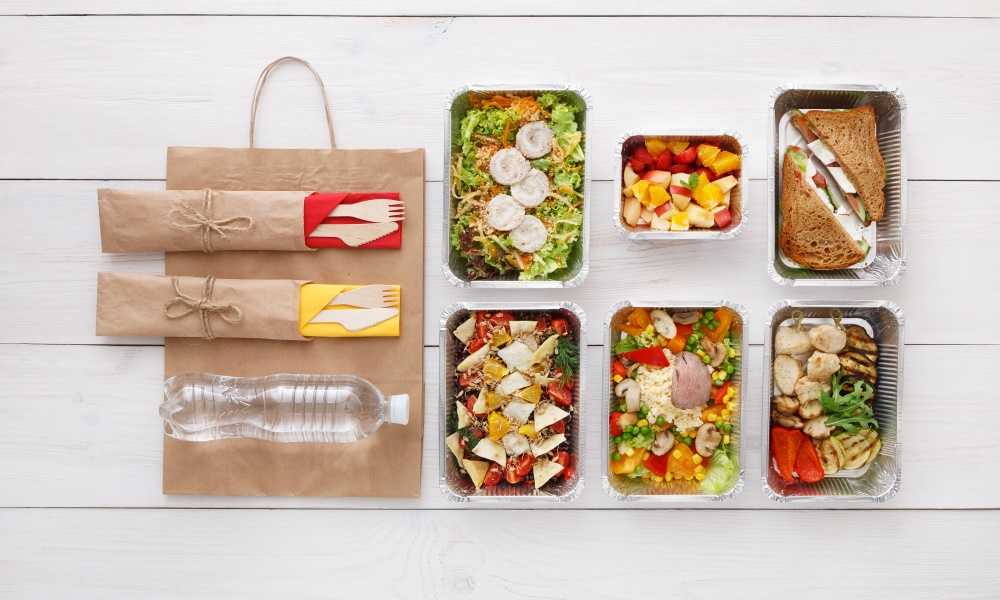 Western Frontier Ultimate MRE Review
Western Frontier Ultimate MRE: QUICK OVERVIEW
If you are looking for a survival meal kit that not only provides the calories needed to sustain your energy, but is also delicious and complete with everything you need, Western Frontier's Ultimate MRE meal packs are just what you need. They are light, individually packaged, and easy to make – perfect to throw in your backpack for any outdoor adventure or training.
Western Frontier Ultimate MRE Review
The Ultimate MRE military surplus meals are shipped in two cases that contain a total of 24 meals. They have been inspected and verified as fresh and safe by Western Frontier. The two cases are menus A and B that have been bundled together offering you 24 entrees that are packed with energy and flavor.
Who is this product for?
If you are an avid camper, hiker, hunter, or fisherman, or you are in the army or navy, this product is perfect for you. Additionally, if you are going to be going on a vacation or trip where you will be away from stores for any amount of time, these are great to pop in your emergency supplies kit.
What's included?
In your Ultimate MRE meal pack, you will receive a heater bag, a main meal, a napkin, matches, vegetable crackers, sugar, raisons, candy, 2 pieces of gum, an energy bar, cheese spread, fruit punch juice, powdered creamer, instant coffee, a moist towelette, a plastic spoon, and salt – everything you need for your meal is in the set except for water which is needed for the heater.
Overview of features
These MRE meals are made to sustain America's military troops when they are in the field of combat. They are some of the best MREs on the market, offering roughly 1,250 calories in each meal. The meals have a variety of delicious Italian, Asian, Vegetarian, Mexican, and traditional cuisine.
Each meal pack has an assortment of beverages, coffee, deserts, and snacks. They also include matches, seasonings, a napkin, and other essentials for survival, no matter how harsh the conditions. Some of the most popular meals in Western Frontier Ultimate MRE packs include Lemon Pepper Tuna, Garlic Chicken Breast, and Jalapeno Pepper Beef Patty.
MRE meals do not have expiration dates, but they do have a pack date and an inspection date, which is 3 years after the date the meal was packed. The inspections are done by the military when the meals are stored long term to ensure that they are fit and safe for consumption.
Manufacturers indicate that the contents of each pack are safe for about 5 years or more when you store them at room temperature. If you store the meals in cooler temperatures, the meals can stay good for even longer. On the top of the case, you will find a time temperature indicator, or TTI – be sure to inspect this when storing your meals.
How to use it
These meals are easy to prepare and come with everything you need to create a nutritious and delicious meal on the go. Simply add water to the heater bag and follow the instructions for the meal you have chosen to heat it. Once heated, enjoy your meal. All foodstuffs come individually wrapped, allowing you to save what you don't eat for later.
Alternatives
Wise Company Emergency Food Variety Pack
This Wise Company variety bucket of emergency food contains a variety of breakfasts, entrees, veggies, fruits, and milk – a total of 104 serving items in one convenient storage bucket. The food has a 25+ year safe shelf life, allowing you to always be prepared when you need it. There is no cooking necessary for these meals and they are very easy to prepare. Simply add water and allow 12 to 15 minutes for rehydration.
Legacy Premium Survival Home Food
Legacy Premium's survival food comes with 120 servings of breakfast, lunch, and dinner meals all conveniently stored in a heavy-duty, stackable, durable BPA-free plastic storage bucket. This food pack is lightweight, portable, and compact. The meals have a 25 year storage life and have been pre-packaged into mylar pouches, each with 4 servings. All of the meals are certified GMO-free, and there are gluten-free and vegetarian options too.
Conclusion
If you enjoy the outdoors but do not want to bring heavy food and cooking equipment along with you, these healthy, calorie-dense Ultimate MRE meals will give you everything you need when you are on the go. They don't only include a main entree but snacks, beverages, and treats too.
Western Frontier Ultimate MRE meals are just what you need on your fishing, hiking, camping, or hunting trip. They are also great for your emergency survival kit at home or in your car and they last for 5 years or more depending on how you store them.