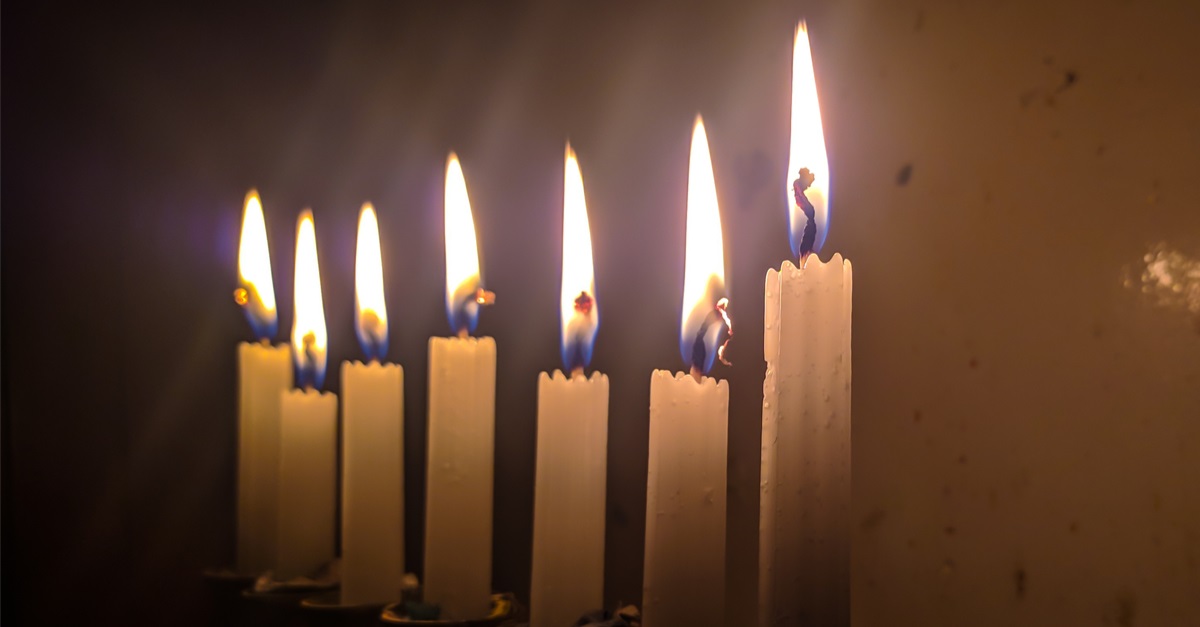 Long Burning Candles – A Good Solution for Survival & Emergencies
You can't deny that long burning candles are one of the most underrated supplies for survival and emergency preparedness. Therefore, a multitude of people is quick to invest in other essentials but overlook this tried-and-tested lighting option. What makes these candles shine through is their simplicity.
They are an effective hands-off technique to deliver sustained light in the outdoors with the absence of power. In this guide, we'll walk you through everything you need to know about long burning candles as the perfect solution for emergency and survival.
How to Use Long Burning Candles Efficiently
Here's where a multitude of people makes mistakes when it comes to these candles. Although it may seem trivial, the tiny details are important. Having an emergency preparedness mindset means constantly thinking about optimization for the best efficiency.
Besides a first aid kit and to-go foods, long burning candles are essential for survival. It matters because it'll allow you to get the most out of each candle. Therefore, your stash will last longer which is important for survival when you're out in the wild.
When it comes to efficiently using long burning candles for emergency purposes, let's delve into two principles to keep in mind.
Utilize mirrors
Position them strategically (in optimal locations)
Mirrors get the job done of elevating the amount of light every candle emanates. It magnifies the output.
Why Use Long Burning Candles for Emergencies and Survival
When you think about the number of battery-powered and portable tools you have to cater to your area and personal lighting requirements, candles seem a tad bit quaint and inefficient. That's fair enough, more so, compared to lanterns and LED flashlights.
These modern marvels have reveled in an unrivaled combination of safety, runtime, and brightness. Nevertheless, candles still have their unique attributes that make them better to electrical contrivances. Long burning candles have four main characteristics that make them incredible lighting options.
Affordable
Simple
Adaptable
Convenient
The convenience that a candle ushers in with soft lighting is unbeatable. It's easy to light by any source of flame and can be placed on surfaces where it'll burn for hours on end. The soft flicker of a candle's flame generates a subtle yet magnificent orange glow that's eminently ideal for the human eyes, particularly in comparison to the strong blue and white glare of LED.
Long burning candles exude simplicity. Not much can go wrong unless the candle is broken or smashed. Even when that's the case, the wax and wick that encompasses it can be melted and reshaped until it looks nearly good as new. Battery compartments, batteries, or circuit boards become the least of your worries and you don't need to fret over switching or brightness settings.
Furthermore, candles have always been and will always be eminently adaptable. You can easily use an array of them at once to light up an area. They also come in handy in heating a small amount of food and will noticeable warm up a small space.
Candles are usable in any size and shape for various purposes ranging from a barrel-shaped counterpart that becomes a main source of light to a pocket-sized candle as part of a survival kit for emergency preparedness. Most importantly, candles are quite affordable, delivering impressive energy efficiency. Upon factoring in the price of lithium or alkaline batteries against the runtime of your go-to lantern or flashlight, you might start seeing their performance differently.
Best Long Burning Candles
Let's explore the most ideal options that will give you the best bang for your buck.
1. UCO
UCO 9-Hour Survival Candles, Long-Burning Emergency Candles for UCO Candle Lantern, White, 9 Pack
9-hour white wax candles for use in UCO Candle Lanterns; ideal for camping, hiking, outdoor adventures, survival kits, and emergency preparedness
Each 3.5-inch candle burns for nine hours
High-melt temperature minimizes dripping and soot
Cotton wick is sized to maintain ideal flame height and optimize burn time
Includes 9 x 3.5-inch white wax candles for use with UCO Candle Lanterns to create an economical source of outdoor warmth and light
These are undoubtedly the most quintessential long burning candles. UCO 3.5-inch candles made of white paraffin wax deliver an impressive nine-hour burn time. The unique formulation of the wax melts at a high temperature that aids in minimizing smoke and drips.
The cotton wick is maximally sized for optimum light output against burn time and is easily trimmed with sharp objects such as a knife, scissors, or a wick trimmer. UCO candles are user-friendly, inserted into the portable lantern that was design with safe portability in mind, or freestanding. You can depend on these candles as a mobile source of light in a wealth of applications.
2. Candle Life
CandleLife Emergency Survival Candle (Set of 4) - 115 Hours Long Lasting Burning Time - Great Source of Light for Blackout, Camping, Fishing and Hunting - Smoke & Odor-Free | Clear Mist
BEST SOURCE OF LIGHT – These Candlelife candles are your BEST friend during emergency brownout. Total 115 hours burn time for 1 candle. Comes in a set of 6 which gives you a total 690 hours source of light.
CAN BE USED FOR A LOT - Our customer has been reporting back to us that they loved the product and they use it for fishing, hunting, hiking, camping and much more. Light weight makes it easy to bring and simple storage anywhere
ODOR AND SMOKE-FREE - Don't worry if you're going to use the candle inside we made it 100% smoke & smell-free so it would be a great candle to use during blackouts. Make sure to have some candles home, you never know when you will need them.
PURE LIQUID PARAFFIN - High quality paraffin for long lasting burning time without any smell and soot-free. It's highly recommended and safe to use inside.
SATISFACTION GUARANTEE - Love our source of light solution or get your money back! If you have problem or don't like our product we will refund you 100 & within 30 days. No questions asked. If you receive another Brand, you may contact amazon customer service to get a refund.
With a 115-hour burn time, Candle Life can be your best friend for survival or emergency scenarios. Therefore, it can be a lifesaver during a vast assortment of outdoor activities such as camping, fishing, hiking, or hunting. Its lightweight nature makes it a breeze to carry around and store.
Candle Life is 100% smoke-free and smell-free, making it an excellent option for indoor environments. It's made of high-grade paraffin wax that is odorless, is safe for use inside, burns for hours, and is soot-free.
3. Three-Wick SE Survivor Series
It's a conventionalist survival candle packaged in aluminum tin. Made of efficient palm wax and low-smoking soy wax, the three-wick SE Survivor Series is ready for unpacking and can be burnt anywhere. It's an excellent inclusion in a bug-in or bug-out kit.
You'll be impressed by the candle's adaptability as it grants you free rein to burn one, two, or three wicks based on the amount of heat and light you require. Once you're done, you can snuff out the flame(s) with the aluminum lid that's included.
Offering unmatched safety and durability, the SE Survivor Series can withstand rough handling which includes the rigors of being packed in a survival or emergency kit. The tin comes in handy even after entirely expending the candle as it can hold and boil water or other contents after being cleaned thoroughly. It's resistant to water, rust, and corrosion. Additionally, each wick has a 12-hour burn time, giving you total of 36 hours.
To Wrap Up
A candle is an incredible source of heat and light for survival in emergencies. It's unarguably effective, simple, affordable, adaptable, and has been inexistence for centuries. Furthermore, candles will be inexistence until the end of time. Therefore, choosing quality long burning candles will give you energy-efficient heat and light and could mean the difference between life and death.