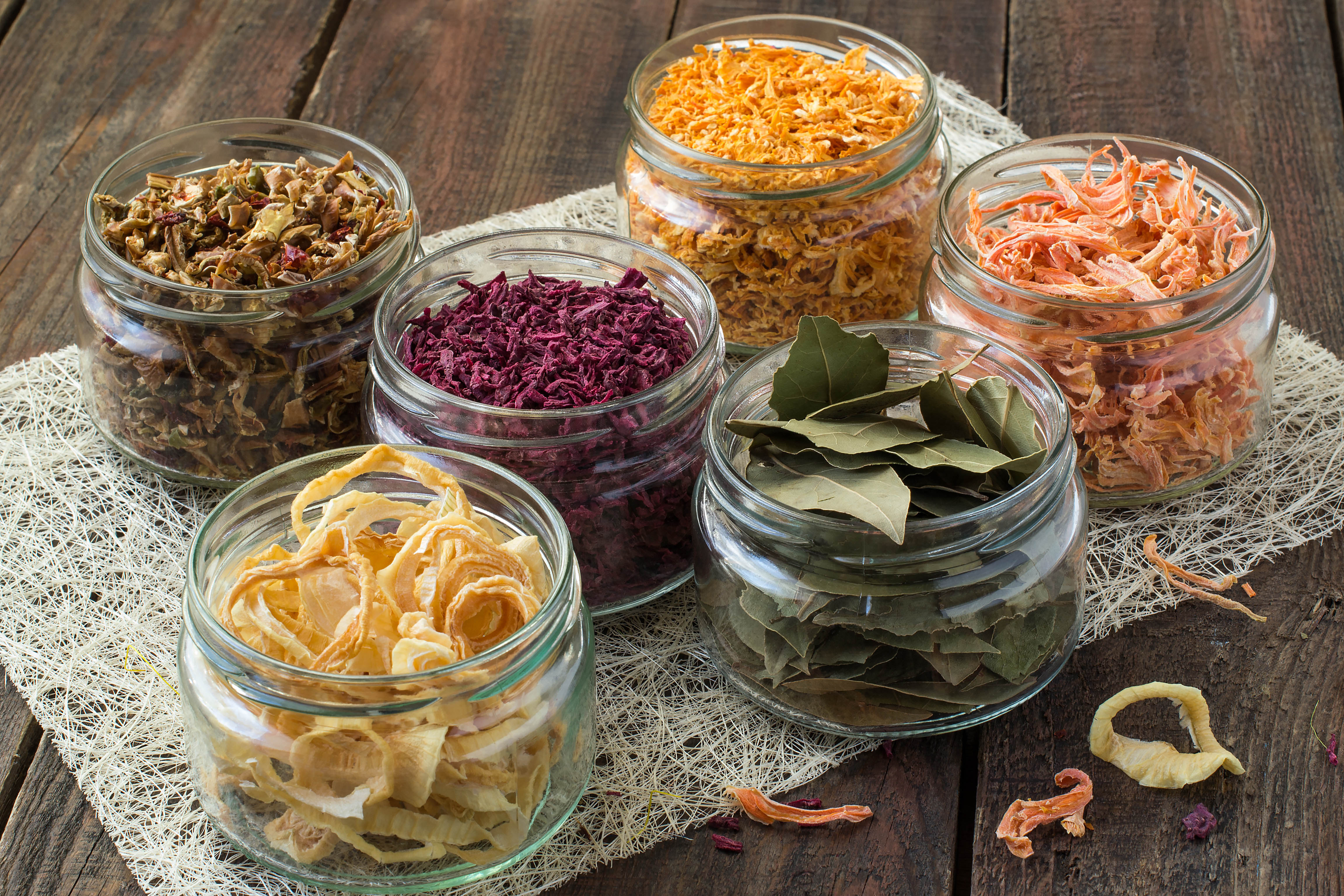 Best Dehydrated Food of 2019
Complete Reviews with Comparisons
Dehydrated foods have changed a lot in the last decade. They've gone from an unsavory and indistinguishable mix of ingredients to a meal you can look forward to. In fact, the list of options seems endless.
It's great to have a great number of dehydrated foods at your disposal. To help you with a selection, the following write-up features some of the best dehydrated food options available today.
They are great for camping trips and emergency situations. Better still, they come with enough servings to keep you going for up to a month.
Best Dehydrated Food Reviews
Sale
Long Term Dehydrated Food Storage - 120 Large Entree Servings - 29 Lbs- Disaster Prepper Freeze Dried Supply Kit - Individual Emergency Survival Meals
44,560 Calories - 29 lbs - 120 Large Servings of of Delicious 15 Entrees- Average 371 Calories per Serving
Compare Legacy to other food storage products: Lowest cost per day (2000 Calories) - Lowest cost per pound of food
Largest Serving Size in the Industry: Serving Sizes 1.5 to 2 times larger than competing packages - Voted Best Tasting Food Storage
100% Certified GMO Free - 25-year shelf life - Meals come in 4-serving Mylar pouch with an oxygen absorber and nitrogen flush - Packed in 1 Large Bucket
Made in the USA - Simple to prepare meals: just add water - Perfect for Hiking, Backpacking, Camping, or Long Term Emergency Preparations
Judging by its name, you might have a good idea of its size. The long-term dehydrated food storage by Legacy Premium contains 120 servings for a total of 44,560 calories. All the serving pouches come in a durable plastic container.
There are 15 different meals to choose from and each serving has about 371 calories. The meals include both lunch and dinner. Some of the highlights are various pasta and soup and you get 4 to 12 servings of each dish. All of the meals are GMO-free and special attention has been paid to the nutritional values of the foods. In other words, they don't contain soy or trans fats and the meals have very low cholesterol levels (about 3%).
Another thing that goes in favor of the Legacy Premium is the packaging. A Mylar pouch holds four servings of a dish. The individual pouches also contain an oxygen absorber and went through a nitrogen flush to remove oxygen before sealing. The meals are easy to prepare. Discard the oxygen absorber and whisk in the right amount of boiling water, then cook for about 15 minutes. After cooking, let the meal cool off for a few minutes and it's ready to eat.
Among other things, the 25-year shelf life makes this a great option for those who want to be prepared for emergency situations. Like most dehydrated foods, the Legacy Premium long-term food storage needs to be kept away from heat and moisture.
Looking at the number of meals, cost per serving, 25-year shelf life, and nutritional quality, this kit provides great value for money.
Pros
120 servings
15 different meals
Good for 25 years
Suitable for preppers and adventurers
Cons
This is a medium-sized dehydrated food storage from Legacy Premium. The bucket holds 60 servings for 24,520 calories in total. If you do the math, that's 408 calories per serving. Mylar pouches protect the servings.
As with other Legacy Premium dehydrated food offers, the shelf life is 25 years. The long shelf life makes it quite desirable for emergency preppers. And the servings can also be a great companion on adventure trips since you can pick up a few favorites and keep the rest neatly stored away.
The Survival Food Storage doesn't fall short when it comes to meal variety. It includes four breakfasts and ten entrees and each package contains four servings of a meal. Some of the dishes that might grab your attention are Classic Chili Mix, Macaroni and Cheese, Pasta Alfredo, and Creamy a La King, to name but a few.
In addition, the meals have high nutritional values. Each serving offers a sufficient amount of dietary fiber and protein together with vitamins (A and C) and minerals (calcium and iron). Overall, the meals are designed as a well-balanced diet regardless of the situation you are in.
It's worth pointing out that you don't need to prepare all of the servings once you open the pouch. The package comes with instructions on how to make two servings and the rest will be good for another two weeks after opening. This can come in handy especially if you frequently go hiking, camping, or backpacking.
Pros
Includes breakfast meals
408 calories per serving
Keep for 2 weeks after opening
Great variety of meals
Nutrient-rich
Cons
Mountain House 4-Day Emergency Food Supply Kit
28 total servings with approximately 1,650 calories per day
30 Year Taste Guarantee
Allergens: Soy, Milk, Wheat, Egg, Coconut
Lightweight and compact, Dimensions: 12" (L) x 8" (W) x 12" (H)
Great for emergency preparedness, camping trips, and RV expeditions
If you are looking for a small dehydrated food supply, check out this 4-day emergency kit from Mountain House. The company offers two bigger and two smaller kits as well. So you can combine them to get the optimal amount of food based on your needs.
The 4-day kit consists of six different meals with two servings of each. The dishes are for breakfast and lunch/dinner. All of them are well worth a try but the Breakfast Skillet and Beef Stew may even qualify for gourmet meals in the outdoors.
The nutritional value of each meal may vary (the contents are clearly displayed on the label). The Mountain House is designed for 1,650 calories a day, enough for most adults to survive if not gorge. Some of the meals may contain soy and natural flavors.
The company is proud of the 30-year shelf life, which according to them is the longest in the industry. Therefore, the usability of this kit goes beyond just the occasional trips to some unforgiving places. And you've probably noticed the 12+ year guarantee on the taste of the meals.
Pros
30-year shelf life
Compact emergency kit
Contains 28 servings
Cons
Contains soy products
Might be too small for some people
The Final Verdict
Of all the best dehydrated food options, the Legacy Premium Long-Term Dehydrated Food Storage stands out. It offers the most servings and the greatest variety of food. This kit is also the most versatile as you can occasionally use it on adventure trips and still have plenty left for emergencies.
But if the Legacy kit is too big for you, the Mountain House 4-day Emergency Kit is a great alternative. This kit gives you 28 servings at a price that can fit most budgets. And don't forget that it has a 30-year shelf life.