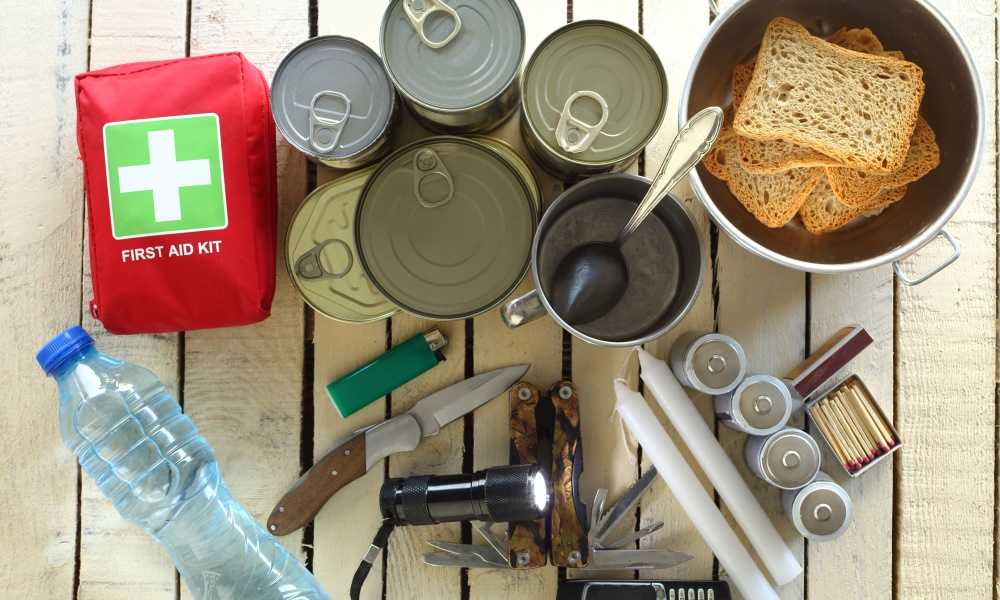 Tips for Preserving Rice (and Other Grains) For Long-Term Storage
According to paleo diet experts, humans should really avoid consuming grains because even after 10,000 years, our digestive systems have not had the time to adapt. This is a really extreme point of view, especially since most evidence proves that grains have been an integral part of the human diet for a lot longer than 10,000 years. The length of time that grains have been consumed depends on the country.
For example, individuals who are living in what we now know as Mozambique possibly consumed sorghum, which is a type of wild grain, as long as 105,000 years ago.
According to the experts, it's possible that Neanderthals consumed grains approximately 44,000 years ago, and there is evidence which indicates that grains and even starchy veggies were processed and then consumed in Europe more than 30,000 years ago.
There are some grains that have a long shelf life, which makes them ideal for those who are considered "preppers." They work great in survivalist food kits. According to survivalist experts, there are several which have an indefinite shelf life, when stored uncooked: white rice, wild rice, basmati rice, jasmine rice, and Arborio rice. Brown rice will go bad after some time, but the shelf life is quite long – when stored dry in your pantry, it will last 3 to 6 months; when stored cooked in the fridge, it will last 6 to 12 months, and in the freezer, it will last 12 to 18 months.
Tips for Storing Grains Long Term
If you're considering including some grains in your survival food kit, you'll need to know some of the basics. Choose grains that have the longest shelf life and properly prepare them. According to the experts, though brown rice and barley do last for some time, you'll want to avoid them because the method of processing can result in them going bad after a few months.
Soft Grains
The "soft grains," such as quinoa, rye, and oats (rolled, pearled, and hulled) are ideal for long-term storage. When you take the time to properly prepare and store these, they have an average shelf life of about 8 years, but you can increase this to around 20 years if you do it right.
Hard Grains
The "hard grains" include triticale, flax, spelt, buckwheat, mullet, corn, and wheat (special bake, soft, hard red, durum, and hard white). When properly prepared and stored, these grains will last about 10-12 years. However, if you know what you're doing, you can increase this to at least 30 years.
Supplies Needed for Proper Food Storage
First of all, you must understand that simply buying a big bag of rice and putting it on the shelf in your food storage area is not the proper way to store grains. Here are the supplies you will need to properly prepare your grains for long-term storage:
5-gallon storage bags
Food-grade buckets
Oxygen absorbers
Vacuum/heat sealer
When you purchase emergency foods in bulk, they are typically in sealed mylar packets in tough food-grade buckets. Due to the fact that mylar offers an extra barrier from light/moisture compared to typical clear storage bags, it is a much better option for food storage bags. Since local restaurants often discard their buckets, you may be able to get some for free by talking to a manager/owner. However, you'll still need to find the bags and a way to seal them. If you don't have a restaurant connection, you can purchase buckets at the hardware store, but you must investigate to be sure they're food grade.
Food Storage Step-by-Step
In this section, we'll look step-by-step at how to store your survival foods.
First of all, you must find an area that has optimal temps/conditions. The best place will have temps ranging from 62-68 degrees and will be cool, dark, and dry. Once you have found a spot, it's time to start storing your food.
Start by placing a mylar bag in the plastic bucket and then filling it with grain. Then, you'll add one 2,000 cc oxygen-absorbing packet (or 2-3 smaller ones, if that's all you have). Now, squeeze the air out and seal with your heat/vacuum sealer. If you want to, you can trim off the excess top of the bag, but this is not required. Finally, place the lid on the bucket, and using a rubber mallet, firmly seal the lid on top.
You might want to consider practicing with your heat/vacuum sealer on a dummy package first, to get the hang of using it. You'll also want to make sure you work quickly in order to avoid exposing the oxygen absorbers to air because this will reduce their effectiveness. As an additional safeguard, you might want to put an additional one in the bucket.