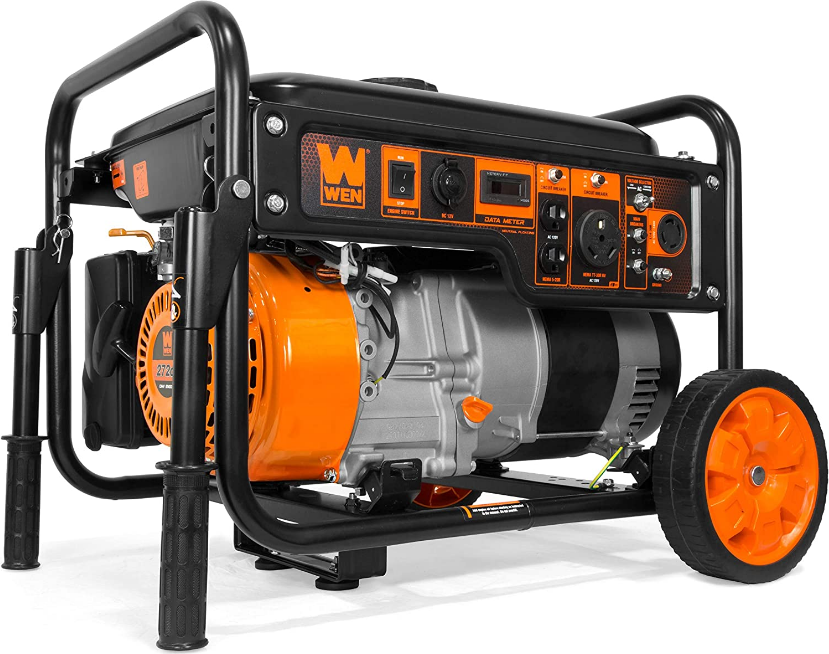 How to Store a Generator Properly
Proper storage can maximize the longevity of your generator. But, of course, you already know this, which is why you're scouting the internet to learn how to store a generator.
The proper way to store a generator is to first clean and empty the tank or stabilize the fuel. Next, check for damaged components and replace them. Finally, keep the generator in a cool, dry place, such as a garage, an outdoor enclosure, or a generator shade.
Generators are generally costly investments, so it makes sense to learn useful storage and generator maintenance tips.
Whether you have a portable unit or something bigger, this article will show you basic generator storage fundamentals to keep your generator in good working condition while in short- or long-term storage.
How to Store a Generator When Not In Use
If you're not planning to use your generator for a while, it is super important to prepare it before putting it in storage.
For short-term storage of about a week or two, simply make sure the equipment is clean and dry. Find a cool area where it will be protected from dirt and debris.
On the other hand, long-term storage requires a different preparation method. Here's what you need to do:
1. Clean the Generator
First things first, give your generator a good cleaning. Clean both the external and internal parts you can reach.
Remember to consult the owner's manual for any specific cleaning instructions.
2. Drain the Generator Fuel/Gasoline or Stabilize It
Next, you want to run the generator out of gasoline or drain the fuel system before putting it into storage. Storing your generator with a tank full of fuel is not the safest thing to do.
Besides the risks of a fire hazard, the generator fuel can go bad after a long time and damage the machine's parts. In fact, leaving untreated fuel in your tank for a long time will make the fuel useless.
In case you can't run the tank to empty or don't want to drain your tank, you can add a good quality fuel stabilizer.
Sale
Fuel stabilizers can keep your fuel in good condition for up to a year, depending on the quality of the product and the environmental condition of your generator.
3. Replace Damaged Components
Lastly, thoroughly inspect the various components before you put the generator into storage. If any part seems to be faulty, replace them.
It is easy to neglect this step but doing so can worsen the condition of the nearly damaged part. That means you will likely have a bigger problem when you eventually take the generator out of storage.
Make sure to inspect the following parts:
Fuel tank
Handles
Hoses
Spark arrest
Switches
Wheels
Best Storage Locations for Your Generator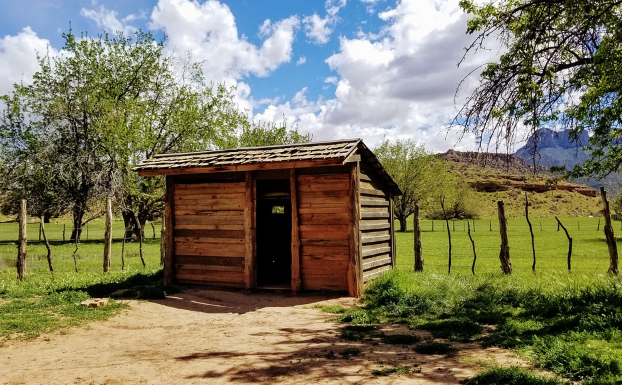 Now that we've covered the necessary preparations for generator storage, let's look at some storage solutions that can protect your property from the elements.
1. Outdoor Shed
A typical outdoor shed is farther away from your home, making it a good choice for storing your generator if you don't want it too close to your house.
However, an outdoor shed is only suitable for short-term storage. This is especially true during the times of the year when the temperatures are relatively stable.
Your generator can develop problems in an outdoor shed during inclement weather conditions, such as rain or snow.
Keep in mind that storing your generator indoors is never a good idea because you run the risk of carbon monoxide poisoning.  Buying an insulated generator cover to protect your equipment is a better alternative.
2. Garage
A garage is one of the best spots to store your portable generator for backup power. This is especially the case if you choose to drain the fuel system or gas before storage.
The garage is a temperature-controlled environment. This protects your backup generator from harsh elements and weather conditions.
Also, many homeowners can easily access the garage when they need to use their generator in an emergency for backup power.
3. Outdoor Generator Enclosure
If the idea of storing your generator in a shed or garage doesn't sit well with you, an all-weather outdoor generator enclosure might work for you.
Outdoor enclosures are typically located outside your home. But unlike outdoor sheds, they provide optimal protection from moisture, dirt, and the elements.
There is usually adequate ventilation in these enclosures, so you don't have to worry about excess heat or carbon monoxide even when you operate your generator in the enclosure.
Sale
Suncast Horizontal Outdoor Storage Shed for Backyards and Patios 34 Cubic Feet Capacity for Garbage Cans, Tools and Garden Accessories, Vanilla
OUTDOOR STORAGE: Shed for garbage cans, tools, and garden accessories; All-weather construction provides water resistance and UV protection
DURABLE: Multi-wall resin panels are engineered for strength and stability
FUNCTIONAL LID: Easy lift lid and double door access provide seamless entry and make storage look good; Simple assembly with bolts and minimal tools
LOCKABLE DOORS: Three door locking system for security of your outdoor accessories
DIMENSIONS: Door opening (W x H): 46.25 x 40.25 inches; Exterior (W x D x H): 53 x 31.5 x 45.5 inches; Interior W x D x H): 49 x 28.25 x 40 inches
There are different types of outdoor enclosures, from multi-wall UV-resistant models to leak-resistant plastic models that won't corrode or rust like metal options.
Consider Your Climate
Climate is one consideration you shouldn't ignore when storing your generator. Excessive heat, snow, rain, and sub-zero temperatures are among the biggest enemies of your generator.
Wondering how to store a generator in different climate conditions? Here are a few tips.
Cold Climate
Good generators will perform well even if you store them in cold areas. The cold doesn't negatively affect the equipment.
However, the fuel lines can take a hit if temperatures drop below freezing. It can get worse with melted snow, as this can result in corrosion and rust.
An outdoor shed is not an ideal storage location for your generator if you live in a place where the temperatures get really cold.
Hot Climate
Store your generator in a cool place if you live in an arid region where the temperature can get extremely hot. It doesn't matter if it is short- or long-term. Excess heat can quickly cause serious problems for fuel lines.
Wet Climate
Just as melted snow can cause corrosion and rust, rain and humidity can corrode and rust the metals on your generator.
Wherever you store your generator in a wet climate, make sure that it is completely dry in storage.
Conclusion
It is not difficult to understand how to store a generator properly, provided you have the correct instructions. Hopefully, this quick guide has helped you figured that out.
Proper storage means that your generator will always be in tip-top shape and ready to supply power at a moment's notice. It also means that your equipment is safe when you operate it.