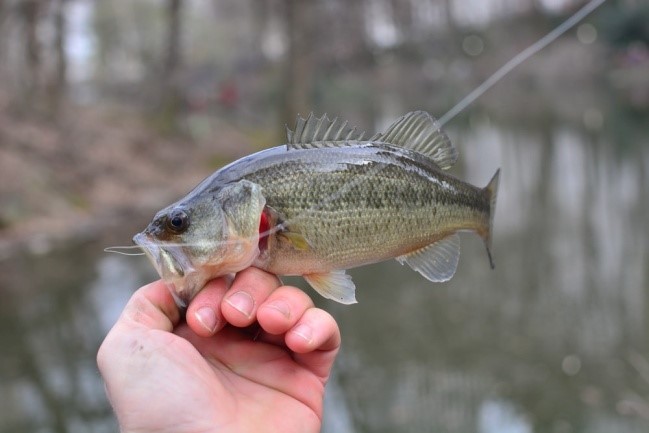 When to Use Topwater Baits for Bass – Our Easy Guide
Fishing for bass is a fun experience if you know which baits to use! There are many types of fishing lures, each with its own functions and purpose. Having the right topwater baits for bass will help in luring the fish for a bite and an ultimate catch. Of course, not all topwater baits are made equal. Some are made with poor-quality materials, while some are rightfully crafted to guarantee that you won't go home empty-handed.
When to Fish for Topwater Bass
Topwater fishing is totally different from deepwater fishing. Some anglers recommend topwater fishing because it mostly yields positive results. Some even believe that it is the best fishing technique if used properly and timely.
Topwater bass fishing is most recommended when the weather is either warm or cool. Extremely cold or hot water temperatures warrant deep water fishing. You can take out your topwater baits for bass fishing when it is early in the morning or late evening. You may even find it a good time to have a quick fishing activity during the calm before a storm arrives.
Common Topwater Baits for Bass
Poppers
The sound of poppers attracts bass. This type of topwater baits for bass has a concave mouth and a narrow tail. The gurgling and popping sounds of this bait lure the bass into biting. However, you need to apply the right technique.
To use a popper, follow these steps:
Cast the bait into the water and let it stay for a few minutes.
Retrieve it for a few feet and let it float again. When you retrieve and pull the lure, the mouth of the popper "pops."
The bass usually bites when the bait is at rest.
Rebel Lures Pop-R Topwater Popper Fishing Lure, Triple Threat 3 Pack, Pop-R (1/4 oz), One Size
Has three of the most productive Pop-Rs in the best bass catching color patterns mean more topwater fun and excitement
The Rebel Pop-R has been the standard by which all topwater poppers/chuggers have been judged for more than three decades
Legendary topwater bait that's won hundreds of thousands of dollars for anglers in bass tournaments
Includes three of the most popular Pop-Rs in the best bass catching color patterns: Foxy Momma, Foxy Shad and Foxy Lady
Sport type: Outdoor Lifestyle
Pros:
Distinct sounds and actions
Can be used in various fishing techniques
Durable
Comes 3 in a pack
Cons:
Rebel is one of the most trusted brands in the market for topwater baits for bass. Pop-R provides a standard quality that most anglers look for. It also comes with two distinct sounds depending on how the angler holds the rod. The sounds can help catch fish in the likes of bass, panfish and other gamefish. You can also make use of these baits to mimic a fast-moving, a slow one, or a motionless baitfish depending on the technique you are currently using.
Minnows/Twitch Baits
Twitch baits are called such because anglers can twitch it so that it floats back to the surface. These baits are also known as jerk baits. They are best used in clear lakes and for bass standing on guard in their nest during the spawn.
To use a jerk bait, follow these steps:
Do not use a heavy line when using a minnow as bait since this will ruin the intended mechanism of the lure. Instead, use a 6 ½ ft medium-light action rod with a 6-8 lbs test and a spinning gear.
Cast out into the water and wait until water ripples disappear.
Follow the twitch-twitch-pause-retrieve pattern while making sure that the bait does not come to the surface. You can try other unpredictable movements for retrieval as well to know which works best for your fishing style.
Rapala X-Rap Jerkbait 10 Fishing lure (Silver , Size- 4)
The adrenaline-pumping X-rap slashbait has Xtreme attitude with its hard-cutting, aggressive darting action
Running depth: 3-8 feet
Weighs .4375 Oz
The integrated long-casting system partners with an irresistible rattle and classic rapala action
It suspends and comes to a roll at rest to trigger the bite
Pros:
Aggressive darting action
Running depth at 3 to 8 ft
User-friendly design
Lightweight material
Cons:
Rapala is one of the trusted brands, especially for jerk baits. This lure is made with high-quality materials and definitely resembles a real fish. Hence, it is easier to trick and lure a bass for a bite. The design is durable and can withstand several uses. It also produces a sound that is not too loud and annoying for both anglers and fish.
Prop baits
One of the most common topwater baits for bass is prop bait. It works in areas where there are lots of grass and during the spawning stage. This bait is long and slender. It also contains props on either end. When jerked slightly, the bait creates a disturbance to lure the bass. Some examples of prop baits are Torpedo and Devil's Horse.
To use a prop bait, follow these steps:
Cast and let it stay for a while in the water.
Then, twitch and retrieve back to you. Make a slow and quiet retrieve when you are in calm waters, and an aggressive and noisy one if you are in choppy waters.
Pros:
2-hook design
Effective rattle noise
Excellent torpedo disturbance
Best for quick, short and erratic twitches
Cons:
Propeller blade may become faulty after several uses
Heddon's torpedo topwater baits for bass is worth the buy. It acts as an effective lure due to its proper size and color combination, which attract fish better. Additionally, this prop bait can be cast farther away compared to similar products in the market giving you leverage to cover a wider area.
Tips for Bass Fishing
Bass fishing is made more enjoyable if you can catch them. Unfortunately, there are times that you do not feel so lucky and you come home empty-handed. Here are some tips for bass fishing that might do you a trick or two:
Do not settle for one lure alone. Make sure that you have several follow-up topwater baits for bass in your arsenal. Fishing is often a trial-and-error game. If one bait does not work, then try another.
Do a follow-up bait. In some instances, a bass can strike but cannot connect on your bait. A missed strike can be amended if you cast a plastic worm or jig in the same area for a better hook.
Use a quieter lure when fishing in clear water.
Wait for the lure to disappear from your sight before setting the hook when fishing topwater.
Topwater baits for bass are excellent choices when teaching children about bass fishing.